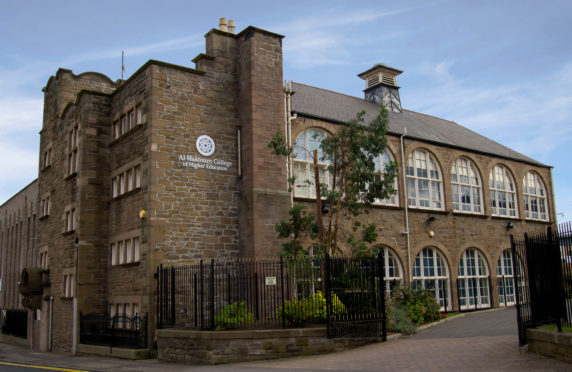 A Dundee college has offered £20,000 of support to struggling charities.
Al-Maktoum College of Higher Education is providing grants of up to £500 for local registered charities through the Coronavirus Rapid Response Fund.
Priority will be given to organisations that support people identified as being  vulnerable but any registered charity based within 25 miles of Dundee facing pandemic-related difficulties is eligible.
The fund is an extension of the college's twice-yearly community grant.
Dr Abi Abubaker, head of college,  said: "Supporting our local community is one of the central values of our college and we want to provide as much help as we can during this very difficult time.
"To do that, we decided to create a rapid award process to get funds to where they are needed as quickly as possible.
"I hope that our Coronavirus Rapid Response Fund will really help our community at this most difficult of times."
Applications can be made until May 1 via www.almcollege.ac.uk/coronavirus-rapid-response-fund