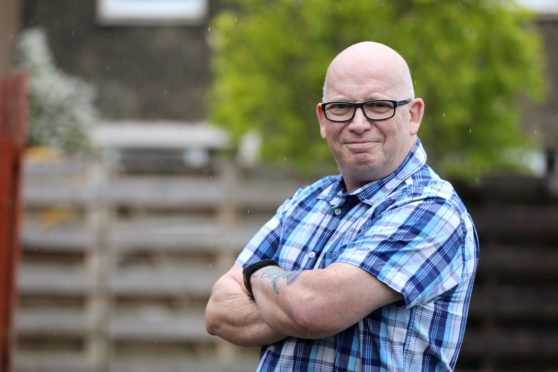 A pair of Tayside men who saved the life of a colleague after his heart stopped for four minutes are to be honoured with an award.
Quick-thinking pair Steve Kemlo and David McNaught acted to resuscitate friend Alan Smith after he fell ill while working at a Montrose factory on October 4 last year.
The trio were half way through a shift at Baker Hughes Co, which manufactures sub-sea components for the oil industry, when the accident happened.
Alan, who lives in Carnoustie, slumped over his desk and the two registered first-aiders rushed to help.
They put him in the recovery position, called an ambulance and prepared a defibrillator and oxygen.
As paramedics arrived, Alan's heart stopped and the pair were asked to perform CPR while the emergency workers prepared to shock him back to life.
They will receive Royal Humane Society Resuscitation Certificates for their heroics after Alan's heart was restarted after four long minutes.
The 60-year-old, who suffered two cracked ribs during the CPR, said: "They saved my life that night, there's no doubt.
"I feel very thankful that I get to see my family again and see my grandkids grow up.
"What they did was absolutely amazing. If they had not been so well trained I would not be here now.
"It shows how hard they all work in training for an incident like this. It was a very frightening experience."
The family have been through a lot in recent years.
Alan's wife Diana, 57, was diagnosed with breast cancer but is now recovered, while son Ewan, 29, had a stroke last year.
Alan added: "You could say we've been very unlucky with illness.
"Thankfully everyone is OK but it has been a scary time. I'm so grateful for the two guys, the emergency services and everyone at the company for helping me."
Both David, 54, from Arbroath and Steven, 50, from Dundee, said they are very relieved Alan came through the incident and said they hope to see him back at work again soon.
Steven said: "I know Alan really well, we've worked together for quite a few years.
"All I had in my mind was to help him but nothing prepares you for something like this. He wasn't in a good way."
He added: "I messaged him the next day just to see how he was doing and he mentioned he had two fractured ribs.
"I apologised but at the same time it's a common thing to happen during CPR and shows you're doing it right.
"Alan is healthy now and although he's still off work, I think he's due back in the next few weeks. You can't rush these things."
Andrew Chapman, secretary of the Royal Humane Society, said the two men played "a major role" in saving Alan's life and they thoroughly deserve their awards.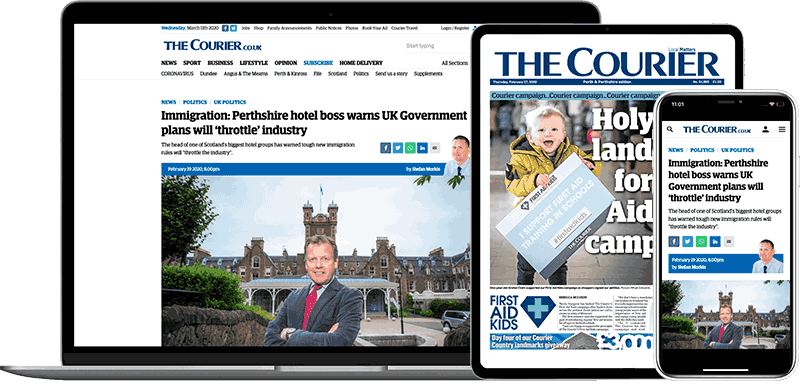 Help support quality local journalism … become a digital subscriber to The Courier
For as little as £5.99 a month you can access all of our content, including Premium articles.
Subscribe