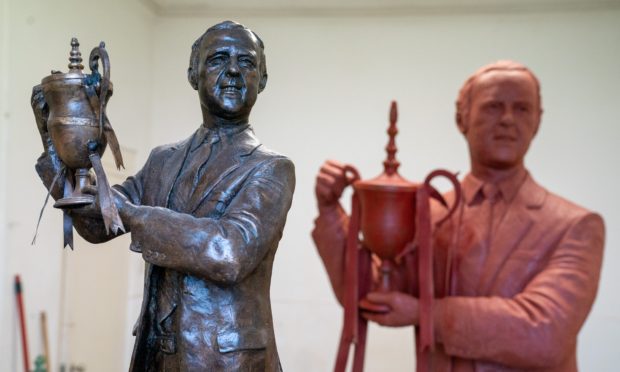 May 14 is a historic date for Dundee United.
On that day in 1983 they beat their city rivals to secure the Scottish Premier Division trophy with Jim McLean.
Organisers behind an ambitious plan to erect a statue at the stadium to honour the club's most successful manager planned for it to be unveiled today to coincide with one of the Tangerine's biggest achievements.
But the coronavirus pandemic has scuppered those plans.
While admitting when the project is now completed depends largely on the Scottish government easing lockdown measures, the organisers do not want to wait around too long before the job is done.
George Haggerty, of fundraisers The Steering Group, said: "We had actually been talking just a day or two before lockdown was announced to see if we could bring it forward to the end of April because of what was going on.
"But then lockdown was announced and it is all out of our hands now.
"Depending on how the lockdown goes, we would like to have the statue in place at some point in the late summer or early autumn to coincide with the club being promoted.
"Some of the groundwork is in place for the plinth and the statue is in storage, so most of the work is done but it has obviously been slowed down with what's going on in the world.
"It's unlikely that the unveiling will be as big an event as originally planned, but we will still sort out something with the family and people from the club to be there.
"Hopefully we can do some sort of broadcast online so that people who would wanted to be there can still watch it.
"I think if we were to ask the fans, they would like to have the statue in place rather than have it sitting somewhere in storage.
"It is going to mean so much to the fans."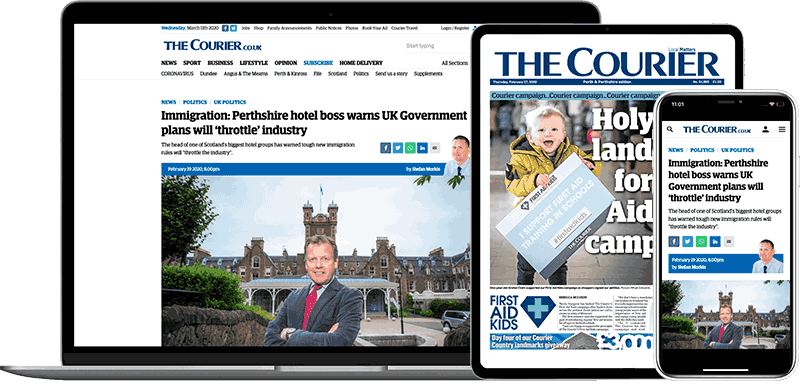 Help support quality local journalism … become a digital subscriber to The Courier
For as little as £5.99 a month you can access all of our content, including Premium articles.
Subscribe