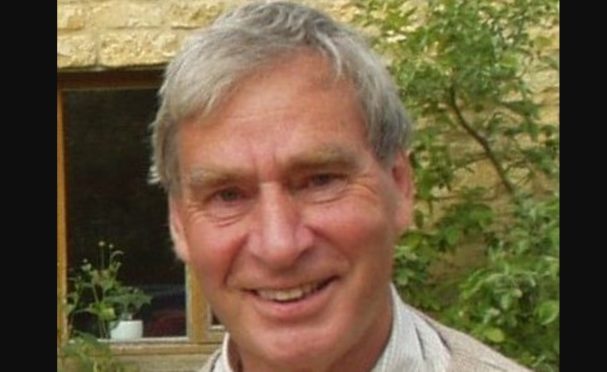 A world renowned expert in bone disorders, Colin Paterson, has died at the age of 83.
Dr Paterson, a reader in medicine at Dundee University, established a clinic in Tayside, co-founded the Brittle Bone Society and was involved in a number of community groups.
Born on October 5 1936 in Manchester, he grew up in the English city before being evacuated to Wales during the Second World War.
He spent nearly two of those years in a sanatorium near Abergele with tuberculosis and went to school at Shrewsbury before training as a doctor in Oxford and London.
He went on to work in Leeds where in 1967 he met his wife Sally, a musician.  They were married in Leeds in 1968 and moved to York where he worked for 18 months.
In 1969, the couple moved to Dundee and Dr Paterson become a senior lecturer at Dundee University and honorary consultant at Ninewells Hospital's biochemical medicine department.
Dr Paterson taught medical students, supervised post-graduate students and examined at universities across the world.
He also conducted research into bone disease and wrote several medical textbooks and many scientific papers.
As part of his work, Dr Paterson established a bone clinic in Tayside that focused on, among other things, osteoporosis and was an early pioneer of DEXA scanning – which can help show how strong a bone is.
The accomplished scientist was a world expert on osteogenesis imperfecta; a group of genetic disorders that affect bones.
Dr Paterson was also a co-founder and former chairman of the Brittle Bone Society.
He retired in 2002, but continued to help families affected by bone disease, until the end of his life.
He was on the board of Dundee youth project Hot Chocolate Trust and was an active member of the Steeple Church, in the city centre.
Throughout his life he travelled widely and when at home he especially enjoyed gardening and researching family history. He was known for his kindness, gentleness and generosity in helping others.
He died on March 30 after a heart attack.
He is survived by his wife of 52 years, Sally, their children Elspeth, Suzanne and Robert and grandchildren Maddie, Edward, Abby, Phoebe and Hamish.
A private funeral was held on April 9 and the family hope to organise a memorial service when circumstances allow.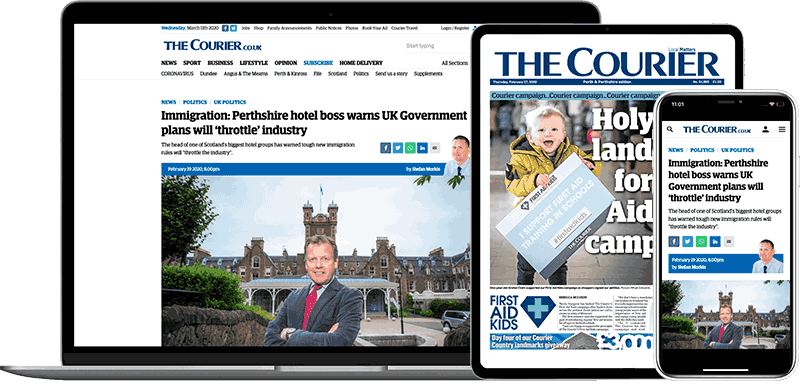 Help support quality local journalism … become a digital subscriber to The Courier
For as little as £5.99 a month you can access all of our content, including Premium articles.
Subscribe