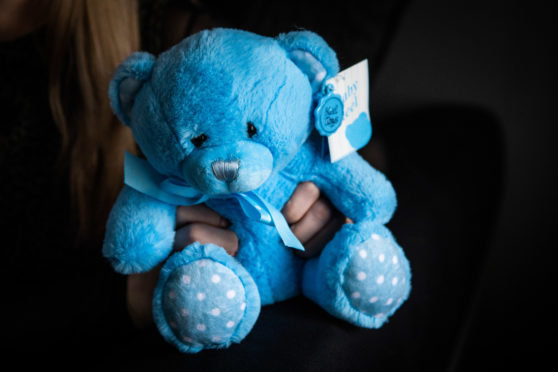 A group of bereaved mothers in Dundee are hoping to set up a charity to help parents of stillborn babies.
The mothers began fundraising last year to buy packs of clothes to donate to parents who have lost their child at birth.
They hope if they become an official charity they can provide even more assistance. That process is in its early stages and they are fundraising to help them on their way.
Packs including a baby grow, a hat, a vest and some keepsakes are donated to heartbroken parents so they can help give their babies a "dignified" send off.
Ashley Stevens began the fundraising after her son Noah was stillborn in 2019.
She said the difficulty of having to ask for her son to be clothed inspired her work to prevent other parents having to go through the same ordeal.
Other mothers in the group include Carly Robb, Robyn Stevens, Ellie De-Gernier and Jade Muirhead.
Ashley said: "We are hoping to reach a dream goal for funds to enable us to one day be a registered charity so we are always donating to hospitals and babies who leave this world too soon.
"They are so tiny but so perfect and will be dressed with dignity as they deserve. It may help aid memory making and time limited bonding at an already heartbreaking time.
"Our simple aim is to provide babies with clothing so they can be dressed with dignity like they deserve and to bring the families facing this devastation some comfort if possible."
An online fundraiser has been set up and the group have already donated several garments to Ninewells Hospital.
As with many other things around the world, coronavirus has interfered with their fundraising.
Ashley added: "It has postponed and delayed physical plans for events and fundraisers so we are resorting to online, virtual charity events to raise funds during this stressful time.
"We also know that families are facing this heartache during the pandemic and have had their angels dressed from our baby clothes, which is a great comfort.
"We're finding it a slow burner, probably due to the current climate and it does bring anxiety but the reasons behind doing what we do are paramount to ensure families can dress their tiny babies with ease."