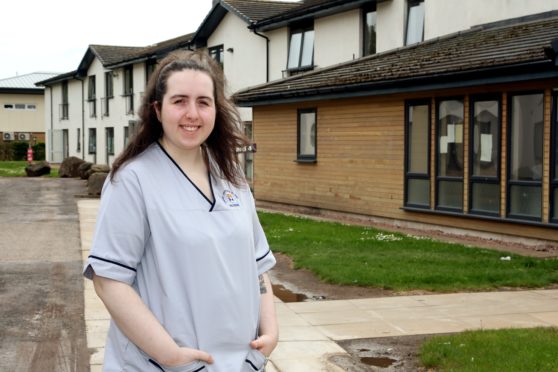 A Dundee university trainee mental health nurse has opened up about working on the frontline during the coronavirus pandemic.
After classes were cancelled, Amy Hood, 20, was sent to learn vital experience at Kingsway Care Centre.
Alongside completing coursework and exams online, Amy has been tasked with helping patients with severe dementia.
Several students have been placed at the specialist facility as they prepare to graduate from the mental health nursing course later this year.
In the midst of a pandemic, this paid placement presents new challenges to the students as they near qualification.
Amy moved to Dundee from East Lothian to study at the university and said she has been supported by the NHS Tayside centre as she gains hands-on experience of administering medication.
The 20-year-old said: "Moving into a paid placement was quite nerve-wracking as we found out where we were going just a few days before we were sent out on placement.
"Everyone has been so supportive since we started and the mentors we have been placed with have been amazing and are always on hand to help.
"We are able to get lots of proper experience working as a nurse so although it was a new challenge it feels worthwhile and it'll be so useful when we graduate."
"We're still treated as student nurses but we're able to take on a lot more responsibilities such as issuing medication to patients, with the help of other nurses. We're able to develop and learn as part of the team."
The nurses are having to adapt to new ways of communicating with patients, as protective gear can prevent patients from seeing staff's faces.
"This placement is very different to placements we have done before. It's tougher because we have to wear face masks all of the time and it can make communicating with patients harder.
"They aren't able to see our faces properly or see when we're smiling at them. I work with older patients at the centre and the masks can make it harder for them to hear and see us.
"But we are managing and we want to make sure they're still getting the best care possible."
Professor Lynn Kilbride, Dean of the School of Health Sciences, has praised the students who are helping treat mental illness during the pandemic.
She said: "We are extremely proud of all our students and the way they have risen to the challenge brought about by the Covid-19 pandemic.
"Mental health must not be forgotten about as we seek ways to adapt to living with COVID and our students will help ensure that it remains at the forefront of our minds."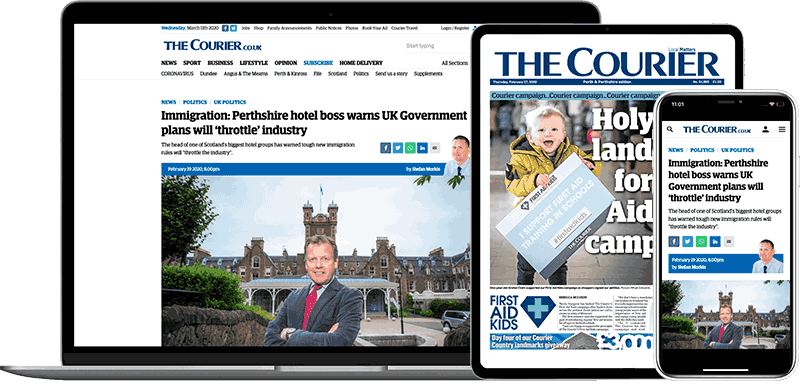 Help support quality local journalism … become a digital subscriber to The Courier
For as little as £5.99 a month you can access all of our content, including Premium articles.
Subscribe