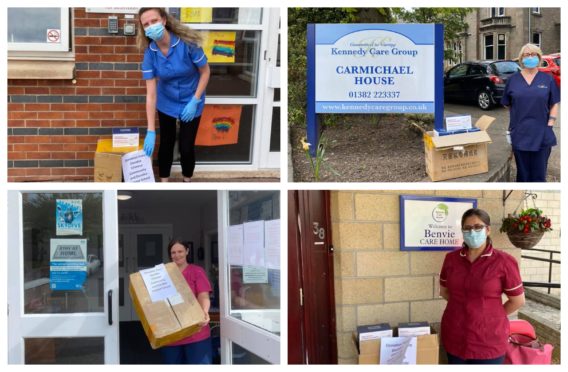 Dundee Chinese School is delivering 8,000 face masks to local care homes in an effort to help protect the city's most vulnerable.
Chairwoman Wei Wei Lee, who is known as Daisy, drove to 10 local centres at the weekend to drop off half the PPE after £8,745 was raised to buy the kit from China.
She said the school was eagerly awaiting the delivery of the second half of the consignment of surgical masks.
"What is happening in care homes is really, really sad," she said.
"Every time I see on the news that residents have passed away I cry. I imagine it's my relative and it gives me motivation to help.
"It is an important part of Chinese culture to look after our elderly. We want to help protect them as well as care workers on the frontline."
The PPE was sourced through a Dundee pharmaceutical worker who had contacts at a Chinese company called Hunan Triplex Precision Medical Equipment.
The school has also been working with national campaign group Masks for Scotland, organised by Ninewells professor Jill Belch, based at Dundee University.
The online crowdfunder is providing PPE for intensive care units, GPs, community nurses and ambulance staff.
Ms Lee said 1,000 high-grade FFP3 masks and 1,000 FFP2 masks have been passed on the group for distribution across the country.
"We initially planned on giving these masks to frontline workers in the NHS direct but there was some red tape there," she said.
"It was easiest to pass them on to Masks for Scotland and we are delivering the other 8,000 surgical masks to care homes.
"It's quite an amazing journey for us as well to believe we can achieve something like this.
"I think wearing masks is not normal in countries like Scotland and people here are adapting now. People have been reluctant to do what has been quite common in Chinese culture for many years.
"Very early in the crisis, many of my Chinese friends made sure they and their relatives had masks. I have given some to my Scottish-born friends and told them to make sure they always have some.
"It is something that will become normal here I hope."
Those to receive masks from the school so far include Ferry House, Cornerstone, Carmichael House, Benvie and Pitkerro Care Centre.
Most of the cash was raised by the Dundee Chinese community, apart from a £1,000 donation from an anonymous Dundee University professor.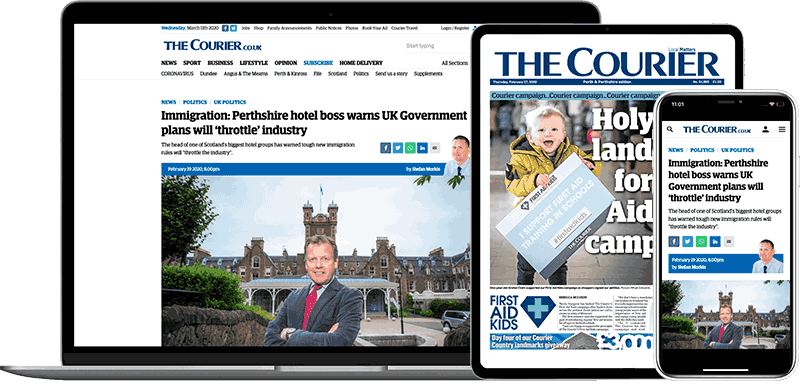 Help support quality local journalism … become a digital subscriber to The Courier
For as little as £5.99 a month you can access all of our content, including Premium articles.
Subscribe