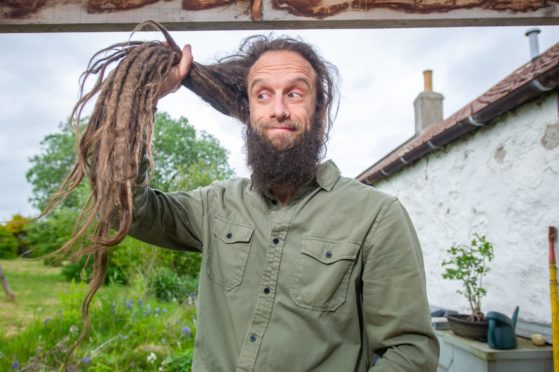 A Fife storyteller will say goodbye to his dreadlocks after a quarter of a century in the name of youth mental health.
Balmerino man Owen Pilgrim, 42, has revealed he will chop off his hair on June 5 to support Dundee charity Feeling Strong.
The longest of the ropelike strands, which have been growing since he was just a teenager, measure a whopping 34 inches..
Owen said the decision was taken to open up a new chapter in his life and to appease his 14-year-old daughter Freya, who has been encouraging him to ditch the dreads.
He said: "She used to love them but since she's got a little older and started high school, she's not so keen on them now.
"The decision is all mine of course but definitely a part of me doesn't want to do it after so long.
"I do feel it's time though and I'm a different person obviously to when I first start growing my hair at 17.
"It has been 25 years since I last cut it."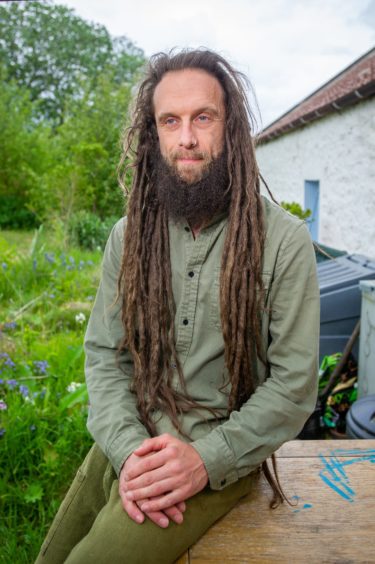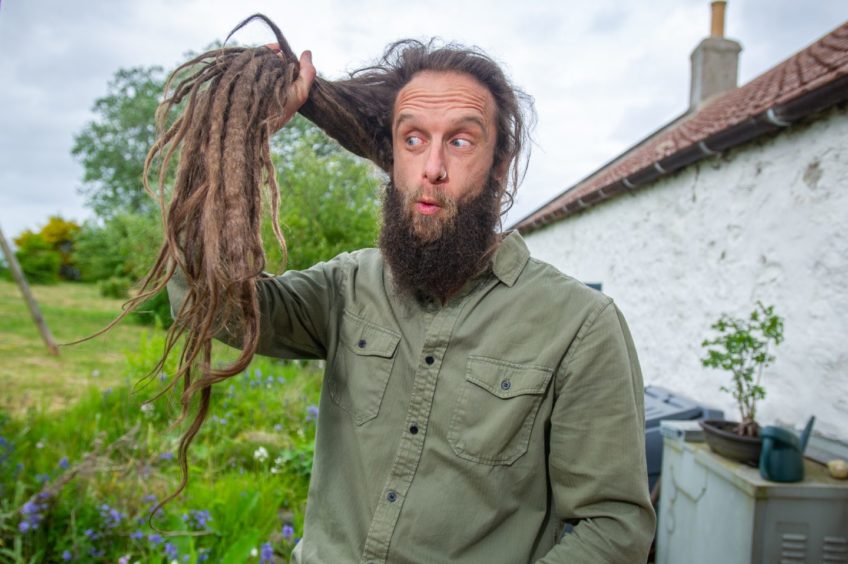 Owen has raised almost £500 already for Feeling Strong, which aims to improve the lives of young people aged between eight and 26 who are living with mental health challenges.
The charity runs a number of initiatives including a drop-in centre offering peer support and chats with volunteers about mental health recovery and self-care.
Owen, who is originally from Newfoundland in Canada, said: "I have worked in a residential school in the past helping troubled children so I understand how difficult some upbringings can be.
"I know how important support is for them and I wanted to raise money for a charity that is local.
"They do amazing work."
Owen added he has not made any definitive plans for where his locks will end up but revealed he has had some strange suggestions.
He said: "People have asked me for one to keep but I'm not sure about that. I'll bury or burn most but might keep one for myself. I haven't decided yet.
"I have heard of people buying them but again, I doubt I'd be selling them as that's getting a little strange.
"Doing this definitely has a hint of sadness, it's kind of like a trademark.
"It's something people have known me to have for so long but I'm eager to do it for a good cause."