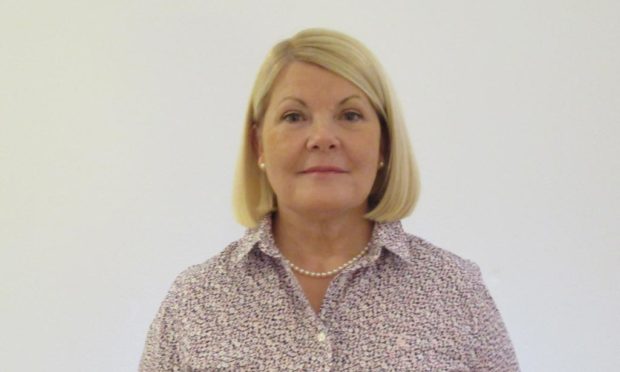 An Angus family with a father and daughter on the NHS frontline say Scottish Water are putting them at risk of catching or spreading coronavirus.
Fiona McClymont said the family had no water supply from Saturday evening until Sunday afternoon and again on Monday morning. They had similar problems two weeks ago and such issues with the supply at their home at Craigton of Monikie several times a year.
Mrs McClymont said they have complained numerous times to no avail but have now demanded urgent action as they are unable to shower or wash clothes — a crucial and potentially dangerous issue for them.
She said: "My husband and daughter are both doctors working in NHS hospitals and currently need to shower and have all clothes that they have worn to work washed as soon as they come home.
"This is a particularly serious issue for our household in addition to problems with our ability to frequently wash our hands.
"I would be interested to know how many others are similarly affected by this ongoing problem – clearly coronavirus means that all Scottish Water customers should have a reliable water supply."
Scottish Water said the issue affected approximately 50 properties at both the weekend and Monday but that they were fixed in a matter of hours.
A spokesperson apologised to all affected and said the same pipe burst in different locations.
Although the means by which Covid-19 spreads is not yet fully understood, many people are believed to be infected through contamination of objects.
It can spread after touching objects or surfaces then touching the eyes, nose or mouth.
This means frontline workers are more likely to bring the virus home with them if they have come into close contact with an infected person.
Ms McClymont added: "It is something that I sincerely hope that they will address.
"It has been happening for years but is obviously of huge concern now.
"We have had to put up with this because clearly Scottish Water knows all about this ongoing problem but are not intending to do anything about it."
A spokesperson for Scottish Water said: "We received a report of no water supply on Sunday morning at around 7.15am.
"A technician was on sight and located a burst pipe at 8.30am. We received two contacts from customers in total.
"The burst was repaired and water restored shortly after 12.30pm and we thank customers for bearing with us while this was resolved.
"We will always try and provide a rapid response to maintain water supply for our customers which we recognise is especially important at this time."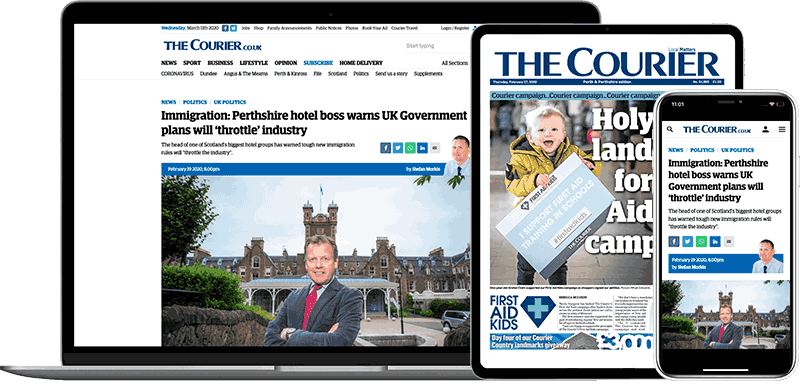 Help support quality local journalism … become a digital subscriber to The Courier
For as little as £5.99 a month you can access all of our content, including Premium articles.
Subscribe