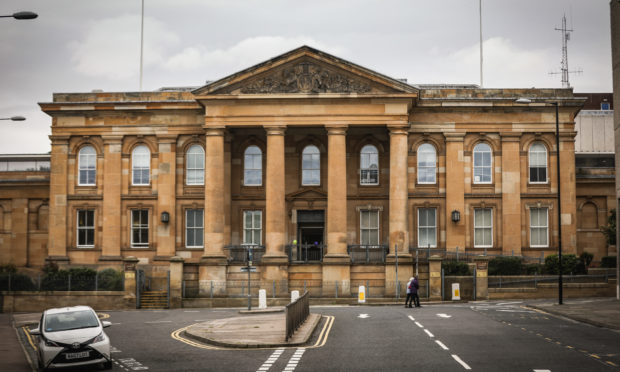 An infidelity caused a man to steal three cars and speed away from police while under the influence of drugs.
Andrew Craigie, 27, admitted stealing the vehicles from VG Autos, Thistle Street, late on April 10 or the early hours of April 11 after his girlfriend told him she cheated on him.
Police spotted Craigie, a prisoner at Perth, driving a BMW on Kinghorne Street and Carmichael Street without headlights and with damage to the body. He sped off when they put on their sirens.
The chase ended when Craigie crashed into a parked car. He tried to run away, but his inebriated state meant he was soon apprehended.
Craigie also admitted stealing a Renault, which was later found at a nearby car park, and an Audi which has yet to be recovered but reported missing from the garage. He did this while only having a provisional licence.
He committed the offences while on bail for two other incidents.
Craigie claims to have little memory of the night, having taken Valium.
Sheriff Lorna Drummond jailed Craigie for 26 months and banned him from driving for a year at Dundee Sheriff Court on May 26.
Fiscal Charmaine Gilmartin said: "At about 2.30am on April 11, officers were on patrol in a marked car on Carmichael Street. A silver BMW was driving on the other carriage with no headlights and damage to the body.
"They suspected the car may have been in a collision. He increased his speed after the police put on their blue lights."
After catching Craigie, officers found him "struggling to focus".
Ms Gilmartin added: "He was unable to give a breath sample because of a pain in his chest as a result of the collision and was taken to Ninewells."
While being interviewed by police, Craigie said a male "randomly stopped" and offered him the BMW to drive. He also said his fingerprints would be in the cars as he is known to the garage.
The court heard that VG Autos staff refuted this, saying he had not been there since February and would not have had access to those vehicles.
His defence counsel said: "It ticks all the boxes of a faux pas and he accepts that.
"He is trying to resolve this and put his hands up."
Craigie will be banned from driving for 12 months from when he passes the relevant tests to hold a full licence.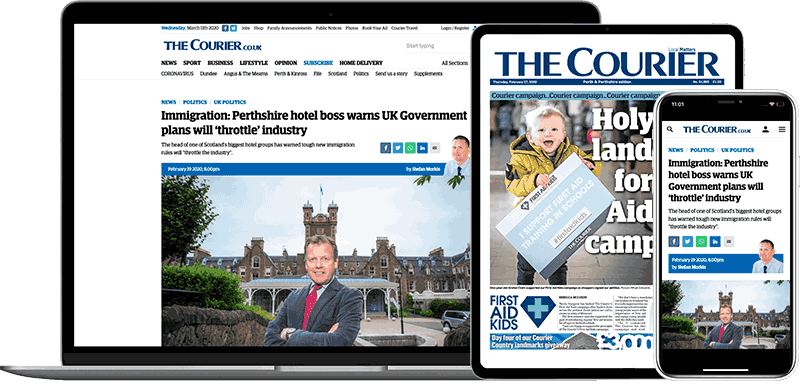 Help support quality local journalism … become a digital subscriber to The Courier
For as little as £5.99 a month you can access all of our content, including Premium articles.
Subscribe