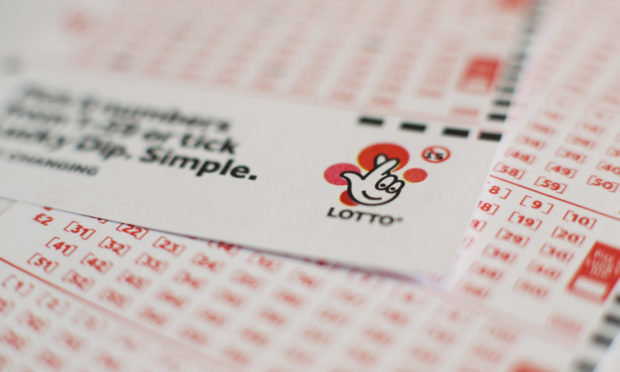 Organisations across Tayside and Fife have benefited from a share of more than £3million of National Lottery funding distributed across Scotland.
A total of 37 charities and community groups across Perth and Kinross, Angus, Fife and Dundee have secured almost £382,000 between them.
The National Lottery Community Fund shared £3.3 million across 282 groups across Scotland.
The Fife Rape and Sexual Assault Centre (FRASAC) received the largest sum with an award of £99,210.
The organisation said it would use the funds to employ two crisis and early intervention workers.
Centre manager, Jan Swan said: "This funding will provide vital services to those most in need and enable families to help themselves beyond FRASAC's intervention."
Fife Pride also benefited from the funding, having secured £10,000.
Convener Pat Greenhough said: "This is the second time we have been financially supported by the National Lottery and we really appreciate it.
"This will go towards ensuring that Fife Pride is free for all to attend."
Fife Pride will be held on its Facebook page this year due to lockdown.
Mental health charity The Lighthouse for Perth is one of 13 Perth and Kinross organisations to secure funding. The charity received £10,000.
Manager Sharon Thomas said the team is "delighted" with the award.
She added: "This grant will enable us to provide a support service to anyone aged 12 and over who may need some help coping with the immediate effects and the longer lasting effects of COVID-19.
"We will also be able to provide crisis out of hours telephone support and, when necessary, overnight accommodation when this is required to keep someone safe in crisis."
In Angus, nine groups including Angus Creative Minds and Spotlights Community Youth Theatre were awarded a total of almost £75,500.
Meanwhile the Boomerang Community Centre, Camperdown Parish Church, and the Dundee International Women's Centre were the three Dundonian organisations which shared over £15,000 of the lottery funding.
The National Lottery Community Fund's Scotland Director, Neil Ritch said the money distributed to these groups will make a "huge difference" to thousands of people.
He said: "These awards are making an amazing contribution to the nation-wide response to combat the impact of COVID-19 on local communities across Scotland.
"This funding will make a huge difference to the lives of thousands more people and highlights the vital work that's being done in communities across the country."