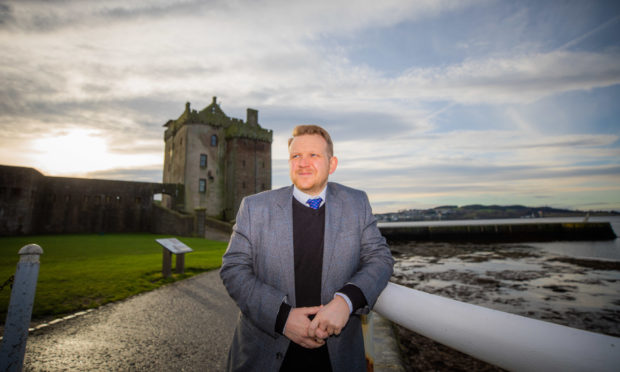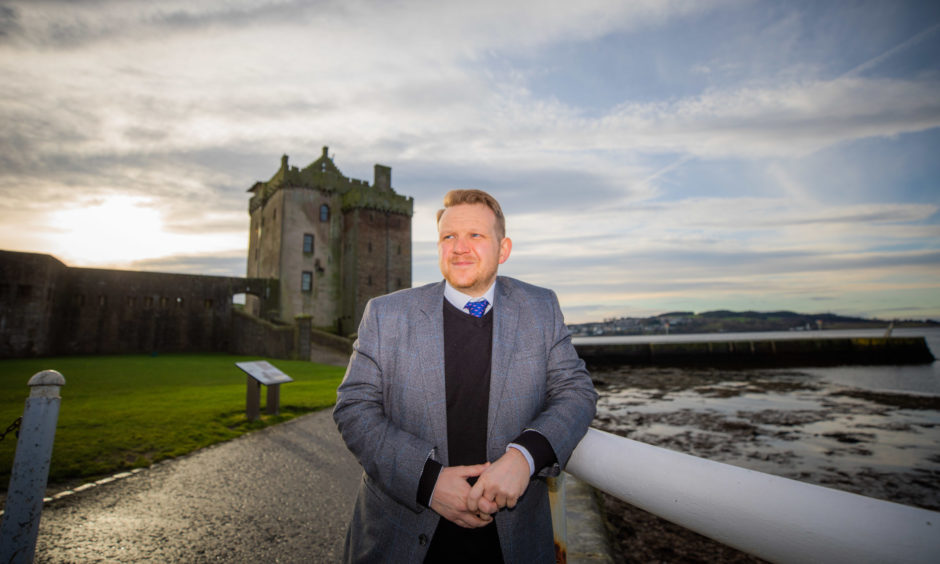 Seaside walkers and cyclists are set to enjoy a revamped £9m route linking Broughty Ferry to Monifieth.
Council chiefs said work on sections of the "continuous off-road route" will begin shortly after updated plans were backed by local residents and secured funding from active travel charity Sustrans.
Local transport bosses have hailed the investment as "unparalleled in the area's history."
Both Dundee and Angus councils are implementing temporary changes to encourage more commuters to walk and cycle – but Dundee campaigners and experts remain concerned the plans do not include some city communities, such as Hilltown and Lochee.
The route linking Broughty Ferry to Monifieth will be a permanent change.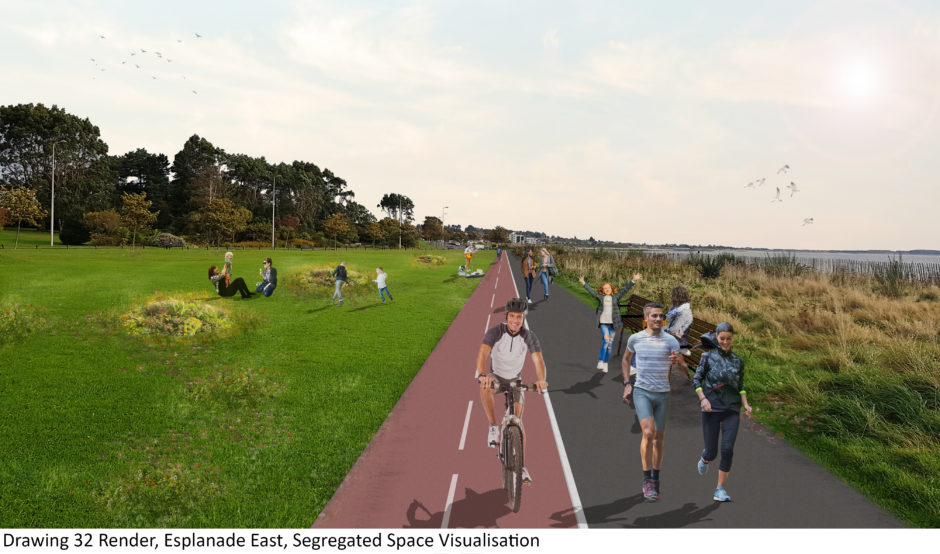 Alan Ross convener of Dundee City Council's city development committee said: "This level of investment in active travel and the positive changes it will bring about is unparalleled in the area's history.
"I'm delighted that local people have lent their support to the coastal path proposals and have shared their views with us."
He said: "Travelling on foot and by bike has never been more important for our health and wellbeing and the improvements to the route and its surroundings will encourage many more locals and visitors to be able to access and enjoy our stunning coastline in the coming years.
"I look forward to seeing the scheme develop and encourage local people to stay involved throughout the process."
Updated plans included a re-built bridge over the Dighty Burn, near Monifieth, and a link between Broughty Ferry's Windmill Gardens and Castle Green.
A five metre wide concrete structure will replace the current one metre wooden bridge over the Dighty, according to the updated plans.
Engineers will convert part of the road around Windmill Gardens into a shared path for cyclists, walkers and runners, providing a link along the esplanade away from vehicles.
Mark Salmond, convener of Angus Council's communities committee added: "Angus and Dundee City councils have shown what effective partnership working can achieve and this sets a strong foundation as the project moves forward to its next stage."
Work on design and feasibility will continue through the rest of this year and into mid-2021, but construction on sections of the route are expected to start soon, a Dundee City Council spokesman said.
Russell Pepper, Dundee Cycle Forum, offered the plans a cautious welcome.
He said: "This will enable many users to enjoy the benefits of walking, wheeling and cycling along the word-class waterfront we have in Dundee.
"This level of investment in this route is extremely encouraging and shows  Dundee City Council is beginning to realise the huge benefits active travel can have for a city."
He said it was important the council continued to take public views on board, including more routes segregated between walkers and cyclists and ensuring all communities were connected.
"We look forward to working with the council on developing further routes city-wide to create the active travel network that Dundee so badly needs and which will benefit as many citizens as possible," he added.
The link has won funding from the Scottish Government's Places For Everyone fund, administered by leading cycling charity Sustrans.
Details of the Broughty Ferry to Monifieth Route come after this winter's public consultation on the plans.
Thomas Haddock, Places for Everyone infrastructure coordinator, said the pandemic had put active travel "centre stage" in transport discussions.
He said: "The temporary measures that both councils will be implementing will make it easier and safer for local people to get around as we emerge from the pandemic.
"At the same time, they are making great strides to create better infrastructure for the future, as walking and cycling become the 'new normal' for many more people."