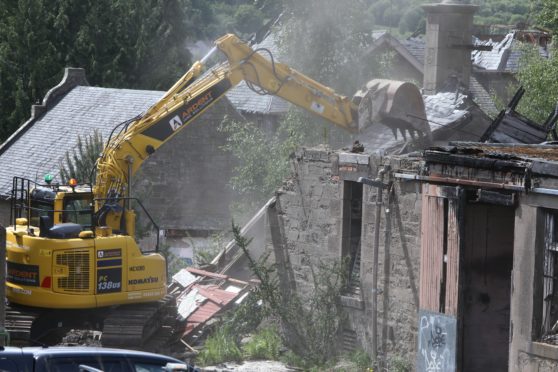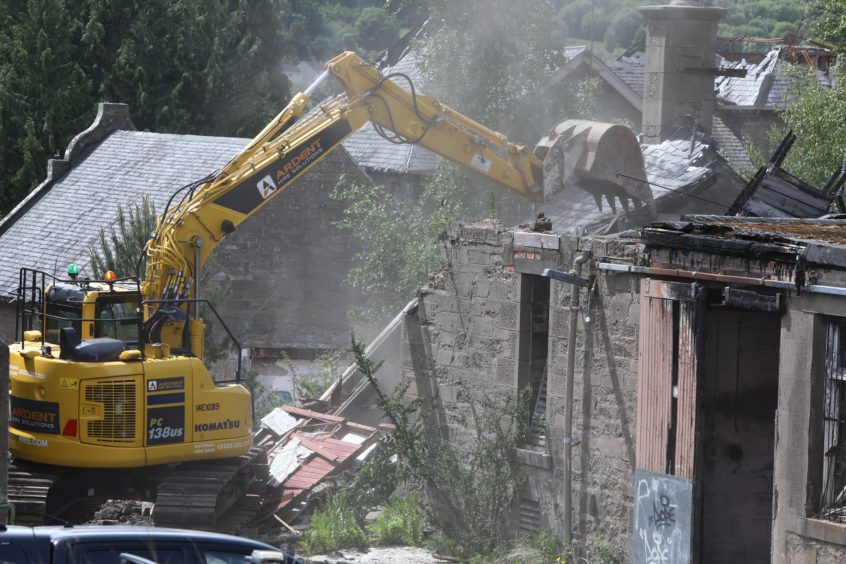 Buildings at the derelict Strathmartine Hospital have been demolished.
Some outbuildings at the site, which has long been a target for vandals and fire raisers, have been torn down by one team with a digger. They have been there for most of the day, according to local residents.
The main hospital building itself does not appear to have been subject to the work yet.
Plans were submitted earlier this year to transform the site into 224 residential units.
It is not clear if the demolition work is part of a wider project to flatten the entire site to make way for new properties or if some buildings are being torn down on safety grounds.
A spokeswoman for site owners Heathfield Ltd refused to clarify the latest development, claiming that coverage may encourage teenagers to flock to the unsafe site.
Karen McCauley, who has campaigned to save the hospital site, watched the digger at work.
She said: "They're only doing this because there was a fire the other night. These buildings are being demolished because it is convenient to do it whilst the equipment is there."
She said some of the buildings that are being demolished are listed.
And there's the last of the Laundry. Many fantastic memories though, can't take that away. pic.twitter.com/ORpwCZMhPo

— Strathmartine (@Strathmartine) June 5, 2020
More to follow.