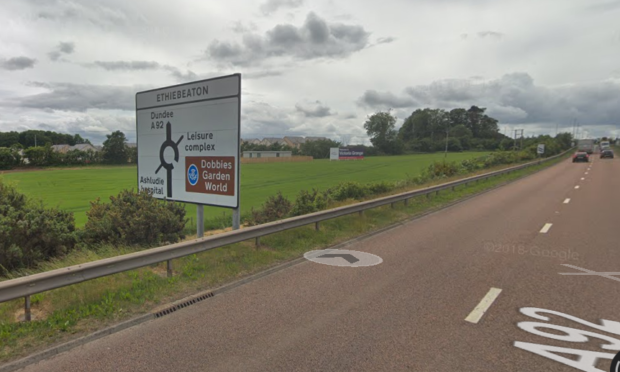 Part of the A92 dual carriageway between Dundee and Arbroath will be closed under a resurfacing project taking place next week.
The work will focus on a westbound section of the road between Ardestie and Ethiebeaton roundabout, with work due to start on Monday for two nights.
It will take place between 7pm and 7am, with the overnight closure taking place on the first night of the scheme.
Local diversions will be put in place.
A 10mph convoy system will be in place for safety during working hours throughout the second night of the project.
Bear Scotland said new operation procedures and risk assessments had been developed to ensure teams are kept safe throughout the project.
Eddie Ross of Bear Scotland said: "The safety of our employees, our supply chain and local community remains a top priority, and all personnel will be subject to strict physical distancing protocols in line with Scottish Government guidance to ensure they are kept safe.
"These improvements on the A92, funded by Claymore Roads, have been identified as an essential project that will ensure that the A92 between Dundee and Arbroath remains safe and reliable for key workers, deliveries and those making essential journeys.
"Our teams will do they can to ensure that this project is completed as quickly and as safely as possible."