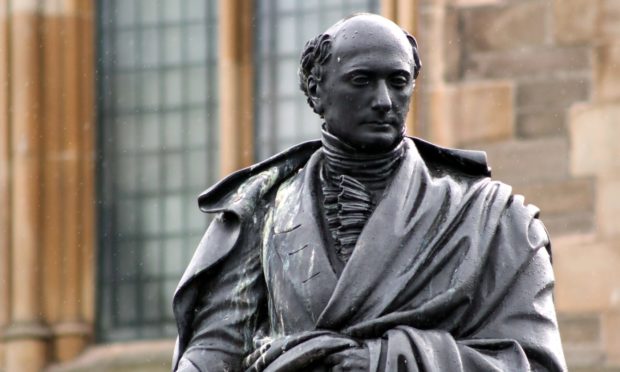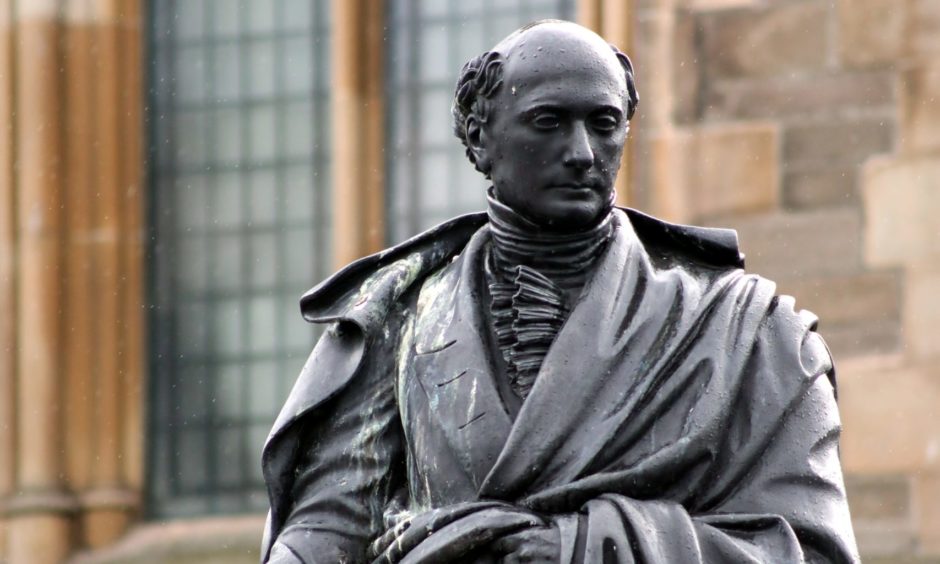 An author who wrote about the key role played by Dundee in sowing the seeds of political and social reform in the 19th century has said it would be a "tragedy" to take down the statue of an alleged racist in the city's Albert Square.
Glasgow-raised author Maggie Craig, 68, of Huntly, who recently wrote about former Dundee MP George Kinloch in her book One Week in April: The Scottish Radical Rising of 1820, said the controversial statue should be kept with a plaque explaining its context.
The Kinloch statue is one of dozens across the UK listed on a "toppling the racists" website as Tayside's historic links to the slave trade come under fresh scrutiny and the Black Lives Matter protests continue to reverberate around the country.
However, while questioning how closely involved Kinloch was with a family slave plantation, Maggie said it should not be forgotten that the local laird and landowner, who was instrumental in the development of Dundee harbour, was best known for fighting alongside thousands of destitute Dundee linen mill workers who wanted peaceful parliamentary reform and better workers' rights.
Maggie said: "I'd say the statue/s should stay, with plaques explaining the context – if there is evidence for this.
"However, I'm a wee bit worried that people are getting their history from Wikipedia.
"On Wikipedia it says that he inherited a plantation and slaves in Jamaica but sold it some years later.
"But on the UCL slaveowners' database this is not mentioned, only that he was a 'slave owner in Jamaica' which is hardly accurate. I'm fairly sure he never went there.
"In The Radical Laird by Charles Tennant his uncle John Kinloch's Jamaican estate is mentioned as having been left to George's father, George Oliphant Kinloch. I'm wondering if people are getting the two Georges mixed up?
"On reflection, I think it would be a tragedy if the statue were removed. The radical laird was a highly important figure in the reform movement, which led eventually to democracy, universal suffrage and a vast improvement in living and working conditions. Any plaque would have to mention that too.
"I can well understand the howls of anguish and anger following on from George Floyd's murder but I'm getting really angry now about targeting people whose statues don't deserve to suffer this backlash.
"As a descendant of Lanarkshire miners, I'd also say that Scottish miners were serfs/indentured servants until 1799. To me, it's as much about class as colour."
*Should Scotland's 'racist' statues be taken down? For more local reaction and debate, see Saturday's Courier.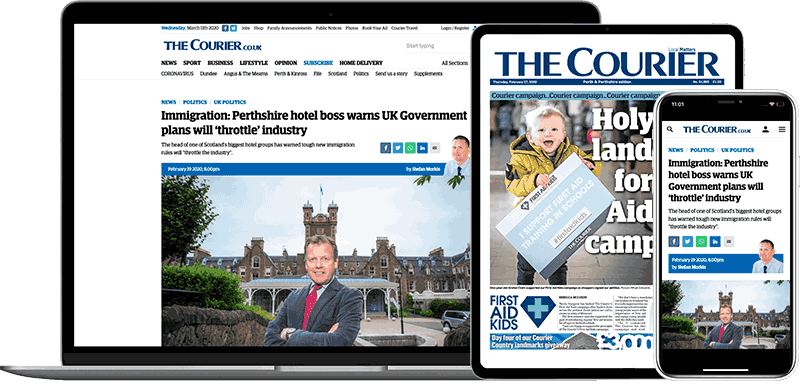 Help support quality local journalism … become a digital subscriber to The Courier
For as little as £5.99 a month you can access all of our content, including Premium articles.
Subscribe