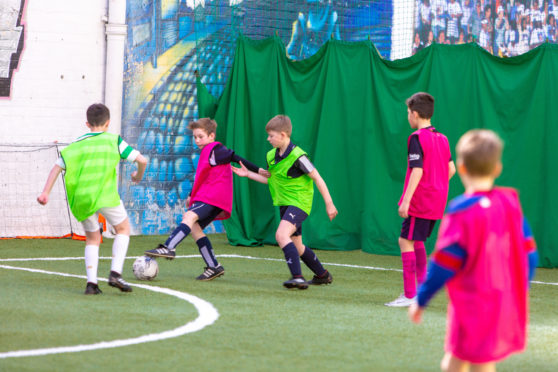 School students across Tayside and Fife have been praised after winning £28,000 for their communities' efforts tackling the impact of Covid-19.
Seven teams each secured £4,000 from The Wood Foundation as part of Your Community Fund submissions, which asked young people to work together to highlight the impact of local charities.
Among the winners are Feeling Strong, a youth mental health charity based in Dundee, Radio Tay's Cash for Kids, and Eats Rosyth, which aims to grow and share food.
Dundee-based Showcase the Street, which provides activities for disadvantaged children, also won, as did Fife Voluntary Action, which coordinates support for the vulnerable.
The teams which submitted the bids are from Carnousite High, Grove Academy in Dundee, Dunfermline High, and St Andrew's RC High.
Entries were judged by a panel, and 50 winning teams each secured £4,000 grant for the charity they represent.
The scheme is being delivered through the foundation's Youth and Philanthropy Initiative (YPI), supported in Dundee by DC Thomson's Northwood Charitable Trust.
Sir Ian Wood, Chairman of The Wood Foundation, said: "Your Community Fund had to be put together very quickly to support the disruption to our YPI programme in a large number of schools and I congratulate The Wood Foundation staff on the great work they've done.
"It's clear the young people have really enjoyed the role they can play to help the world outside their front door while they've had to remain at home.
"Many of the submissions were really very impressive. It was great to see how much young people cared about their causes and the different ways they told the charities stories and the difference the money would make to them."
Your Community Fund is an adaptation of The Wood Foundation's Youth and Philanthropy Initiative (YPI) and was offered as an opportunity to schools who could not complete their planned programme of activity due to school closures.
More than 90 submissions were received from the length and breadth of the country.
Jonathan Christie, Deputy UK Director at The Wood Foundation, said: "Empowering #generationchange at a generation-defining time was really important to us and we knew we had to adapt quickly in order to do this in a meaningful way.
"We wanted to support Scotland's communities in a way that allowed young people to retain the delegated responsibility which is the central to our YPI programme.
"Your Community Fund gave them a platform to advocate and create, applying their research, remote teamworking, and skills to a real-world context.
"Our close partnerships with schools have been key in the success of securing these submissions.
"Because of these efforts funds can now be granted to organisations that young people passionately believe need it most in their local areas to tackle the far-reaching impacts on coronavirus."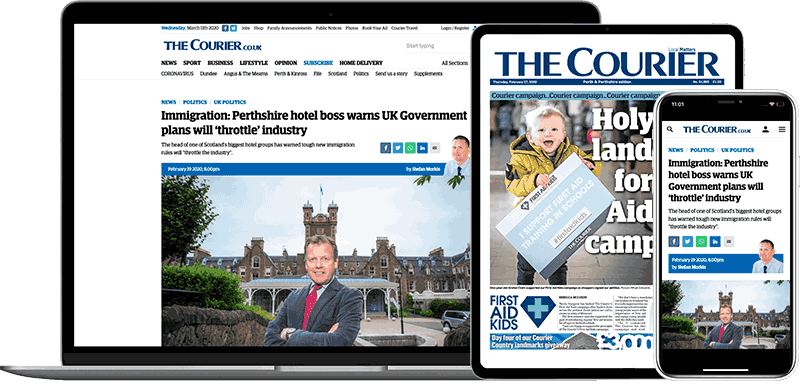 Help support quality local journalism … become a digital subscriber to The Courier
For as little as £5.99 a month you can access all of our content, including Premium articles.
Subscribe