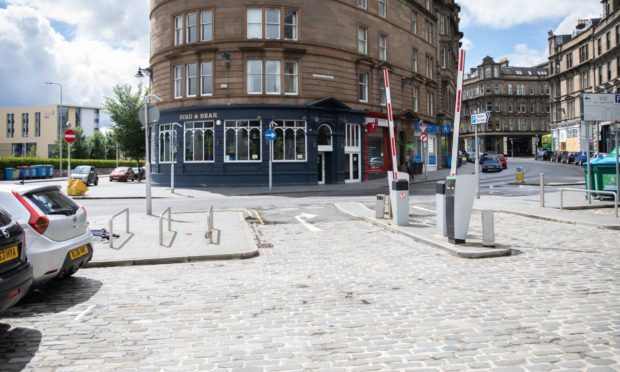 Part of a council-run car park in Dundee could soon be turned into an outdoor seating area for nearby bars and restaurants.
Discussions to transform the area at Shore Terrace, at the rear of Caird Hall, are understood to be at an advanced stage.
It would help nearby pubs and restaurants such as Bird & Bear, Brasserie Ecosse, and St Andrews Brewing Co operate within physical distancing rules.
A spokesperson for St Andrews Brewing Co said the business is doing everything it can to meet hospitality guidelines for the space "as quickly as possible".
He said: "We can't say too much at the moment as it is very much a live project.
"I can confirm we are in discussions with the council but these are ongoing.
"It's a priority but we can't give a timescale just yet. Things like these are also weather dependent of course."
The local authority usually brings in substantial revenue from city centre car parks but all fees for these and street bays were waived early in the pandemic.
The south-facing Shore Terrace facility, like others, has been mostly unused since March.
It is understood one proposal would see a section of the car park closest to the Caird Hall side taken over by a long stretch of tables and seats.
The idea, which it is hoped could be green-lit in time for beer gardens reopening on July 6, is similar to that seen in other European cities such as Paris and Barcelona.
Rami Sarraf, who runs Brasserie Ecosse, said the most likely solution would be to take over a five-metre wide section of the car park.
"We are working with our two neighbours to figure out the best option. It would be nice and something that is seen elsewhere in other cities.
"There are some things we still need to work out. We may need to put down decking to deal with the uneven area at the pavement kerb.
"Health and safety is important and we need to make sure we meet all of the council's requirements and that there is enough space for social distancing."
Dundee City Council leader John Alexander said he is "excited" to see if such a set-up can work.
He said: "I've been approached by a number of hospitality businesses who are interested in providing safe and accessible services as they prepare to reopen.
"I'm keen to ensure that we do as much as we can during this pandemic to look at the art of the possible and we are very receptive to those asks.
"Some of that will be looking at utilising parking space on the street (such as parklets) or car parks such as that at Shore Terrace to extend dining/ serving areas outside."
Mr Alexander stressed the council is open to creative ideas which could help pubs and restaurants get back up-and-running safely.
He added: "It makes sense that we work through the challenges they face and come up with innovative solutions.
"Officers are working closely with a number of businesses to see if these opportunities are realistic and I'm excited to see what comes from those conversations."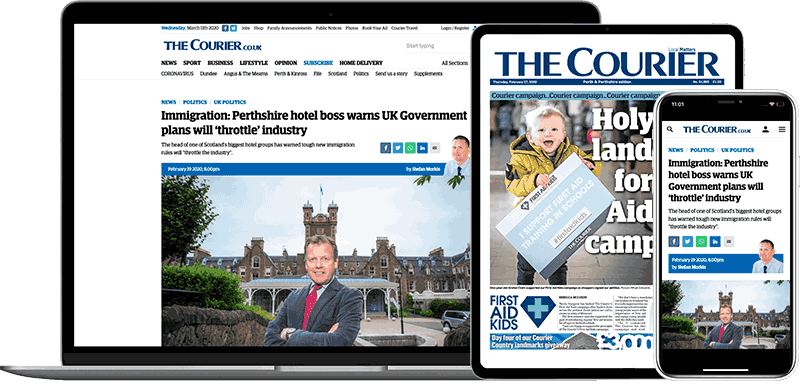 Help support quality local journalism … become a digital subscriber to The Courier
For as little as £5.99 a month you can access all of our content, including Premium articles.
Subscribe