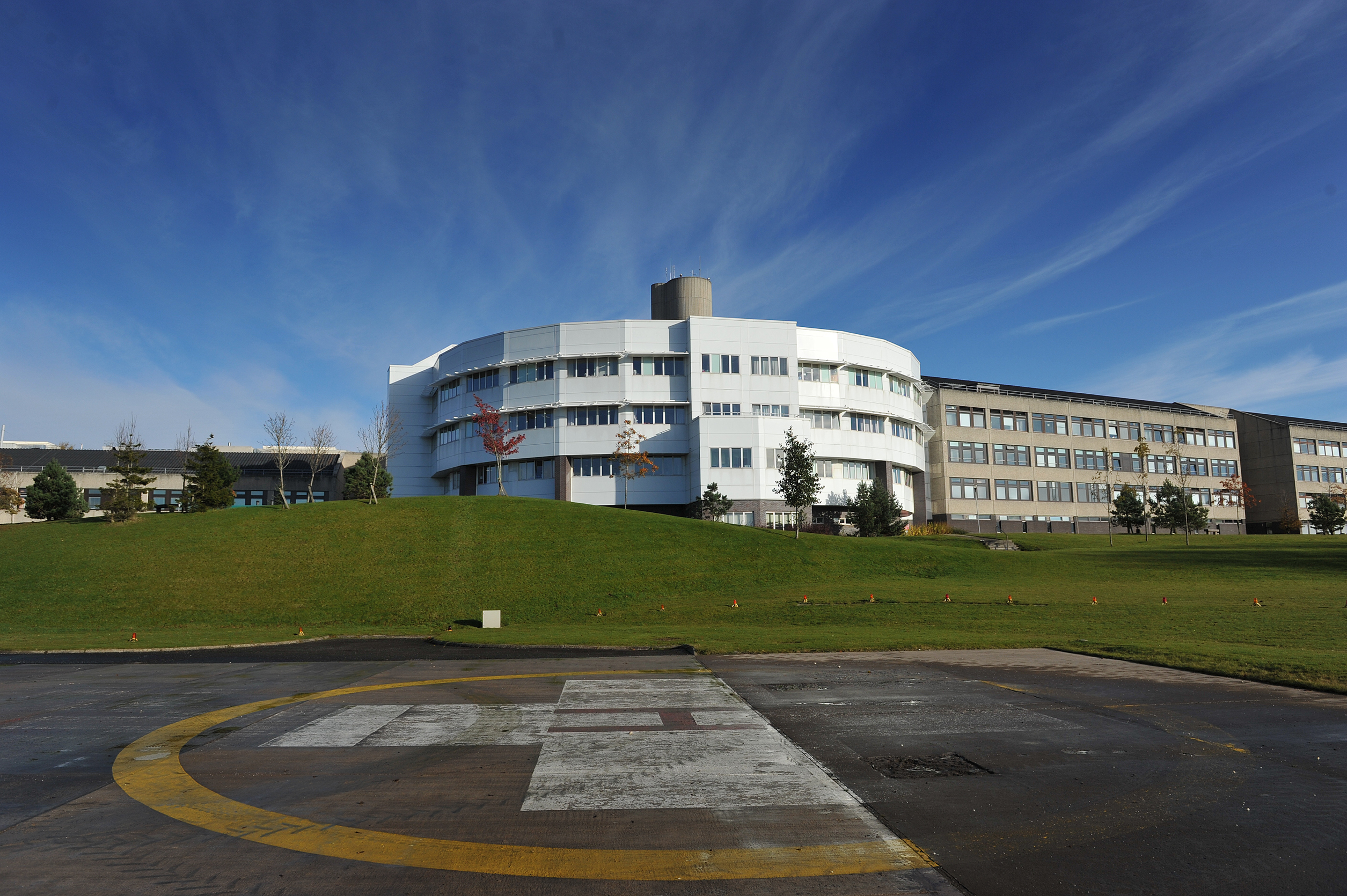 The family of a sick and delirious Dundee pensioner who was given a do not attempt CPR form say all such "agreements" should be reviewed immediately.
Catriona Black discovered the document "stuffed in a bag" when her mother was discharged from Ninewells Hospital in May, following a 12-day stay.
After speaking out about the incident, which she said left her mother "very distressed", it emerged many other elderly patients across the country had faced similar pressure to sign forms.
Ms Black said all patients in Scotland with the orders – also commonly referred to as DNR (do not resuscitate) – on their medical file should be contacted.
"I would like to see redress. Thousands have these just for being in a care home, autistic, epileptic or a cancer sufferer.
"Many don't know as they lack advocacy and capacity. These people should be able to revisit them.
"I would like to see safeguards put in place for every OAP and disabled person to prevent them being treated as second class.
"I would hate to think this has contributed to the 64,000 excess deaths (reported across the UK)."
Ms Black's sister has power of attorney for her mother but was never informed of the order, which means a patient agrees no CPR should be performed on them should their cardiac or respiratory functions cease.
The order should only be agreed upon after assessing whether CPR — which can cause other issues such as broken ribs — would be successful and how much additional harm it would cause the person.
One of the first cases came to light when Dundee woman Helen Wray's mother was sent the document after receiving a telephone call from a locum doctor at the Ryehill Medical Practice in Dundee.
NHS Tayside say the order for Ms Black's mother has since been revoked, adding it has apologised and will soon share the results of a review with the family.
Ms Black said neither her mother or sister signed the order, officially termed DNACPR, and questioned whether an unsigned form is actionable.
"No-one is prepared to answer that question it seems. It's all very sad. In a fair and just world my family should have fed into a review. In the view of many, old people are disposable.
"The whole matter needs to be completely independently investigated and safeguards need to be put into place to prevent future exploitation of elderly, weak and vulnerable members of our community as well as disabled who have same problems
"These are human beings and we should treat them as we would like to be treated ourselves."
The Scottish Government say the pandemic has caused "absolutely no change" to the use of DNR forms and said no one should feel pressured into signing one.
Equalities minister Christina McKelvie last week told MSPs she "doesn't know" why the Scotland-wide issue arose in the first place.
She suggested some doctors had "panicked" in the early stages of the pandemic, amid fears services could be overwhelmed.
Ms Black, however said DNRs have been an issue since 2012 and the incident with her mother occurred almost two months into lockdown.
North East Scottish Conservative MSP Bill Bowman said it must have been "distressing" and he fears there are likely to be many more examples not made public.
He said: "It's incumbent on NHS Tayside and the SNP government to engage with those affected, to learn from mistakes by listening, and make sure such errors are never repeated."
A spokesperson for NHS Tayside said: "We have spoken with the family and apologised for any distress caused.
"We have also written to the patient to apologise again and have offered to meet with her and her family so they have the opportunity to discuss any concerns and ask any questions.
"We carried out a review following this incident and a meeting has been held with staff to ensure learning is shared.
"NHS Tayside has a robust Cardiopulmonary Resuscitation (CPR) Policy in place which is in line with national CPR guidelines. The policy has been highlighted to our staff to ensure it is appropriately used in all cases."
A Scottish Government spokesperson said: "The COVID-19 outbreak has brought about absolutely no change to the use of Do Not Attempt CPR forms in the Scottish NHS and we have no plans to review our DNACPR guidance.
"In this instance, NHS Tayside have rightly written to the family apologising for the distress caused, and have offered to meet them to ensure that their concerns are addressed fully.
"We have been clear that no one should ever feel pressured in any way whatsoever into giving their consent to a Do Not Attempt CPR form.
"When difficult conversations are needed with people and their families regarding their care wishes should they become seriously unwell those discussions should always be handled with the utmost compassion, care and tact."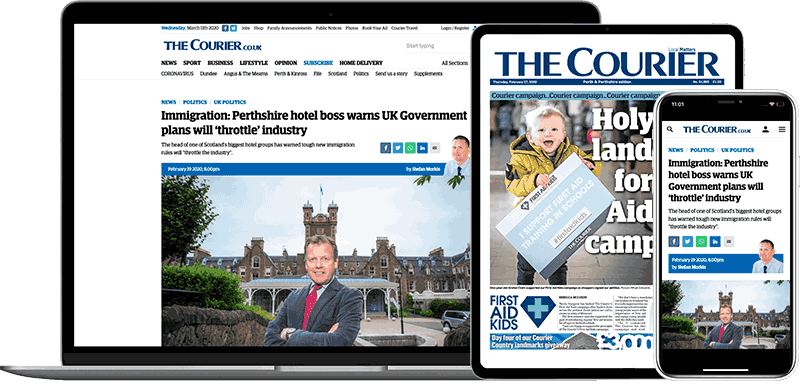 Help support quality local journalism … become a digital subscriber to The Courier
For as little as £5.99 a month you can access all of our content, including Premium articles.
Subscribe