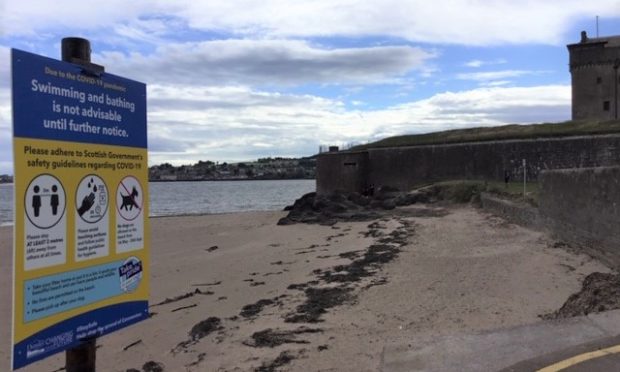 The dramatic rescue of two girls from the sea next to Broughty Ferry has prompted calls for reinforced safety measures near the beach.
An off-duty policeman pulled two young girls, aged between 12 and 13, from the water on Saturday after they got in difficulties near the rocks close to the castle.
Linda Donald, one of the girls' grandmothers, said if they had been in the water "a few more minutes" they could have died.
She said: "I think there should be barriers around the rocks. That part of the river has taken so many lives and young people do not see the danger until it is too late."
The council warned visitors to the Ferry to stay out of the water earlier this month, after it emerged lifeguards would not be stationed on the beach this summer.
It is understood the decision was not made for financial reasons but due to a shortage of trained candidates brought about by the Covid-19 crisis.
The local authority has put up temporary signage around the coastline area to reinforce its message.
Older, permanent signs warn of "dangerous currents" near the castle, with the rocks known locally as a particularly dangerous spot in the Tay estuary.
Ferry councillor Craig Duncan, Liberal Democrat, said the rescue highlighted why lifeguards should be brought back as quickly as possible.
He said: "I'm very relieved that this turned out ok and everyone is safe.
"I think it does underscore my concerns that in the absence of lifeguards there's no-one now whose specific job it is to cover that beach.
"It's all very well relying on happenstance and off duty police officers but that's pure circumstance and the life guards are key and vital to having a well-managed beach.
"If the lifeguard shed was in its usual position, there are normally two life guards kin there, and they would almost certainly have been able to see that area."
A Dundee City Council spokeswoman said: "Additional signage has been put in place to remind residents that swimming and bathing at Broughty Ferry is not advised.
"The beach itself remains open for people to enjoy outdoor exercise in line with current restrictions to prevent the spread of Coronavirus."
"We would remind those using the beach to take care."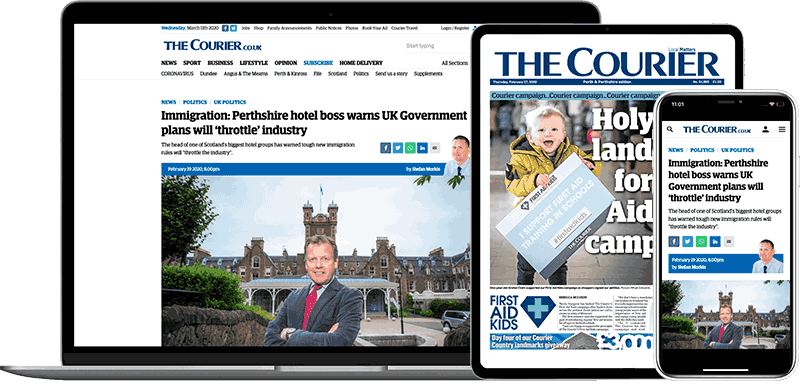 Help support quality local journalism … become a digital subscriber to The Courier
For as little as £5.99 a month you can access all of our content, including Premium articles.
Subscribe