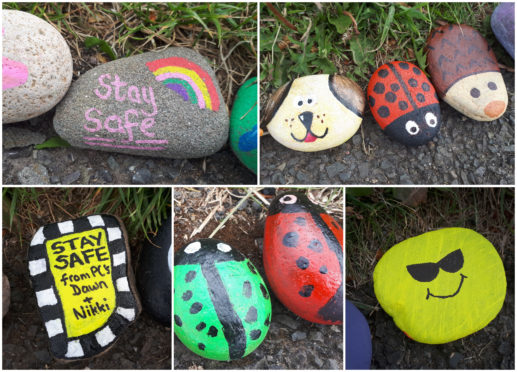 Lockdown caterpillars created across Dundee and Angus could be exhibited as a permanent reminder of the community spirit shown during the pandemic.
Authorities in the two areas are helping communities decide what to do with individual displays put in place to support frontline workers, those struggling with isolation, and the bereaved.
Some suggestions for the painted rocks, which feature messages of support, include displays in churches, libraries, museums or schools.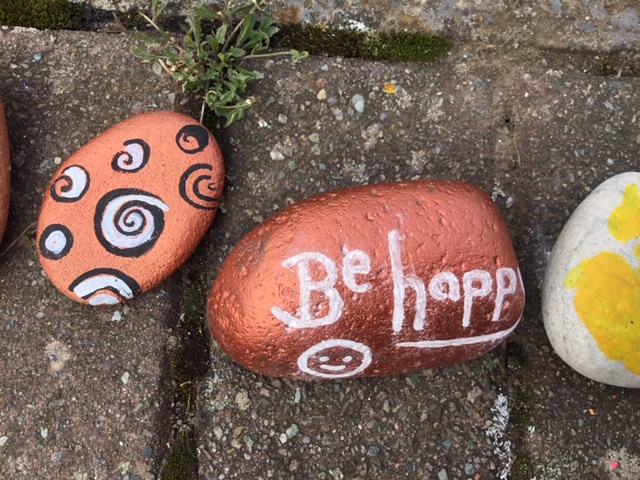 Broughty Ferry councillor Craig Duncan said he was eager to see the powerful sentiment scaptured and remembered.
He said: "The caterpillars are a community-led initiative and reminiscent of the so-called blitz spirit.
"It's obviously entirely up individual schools whether they do their own thing or contribute to a central exhibit. I know the council has been talking with head teachers to figure something out.
"For me, it would be a missed opportunity if we did not record it for posterity. It could be photos or the physical stones or a mixture."
He added: "It would be inexpensive too. It's not like an artist has to be commissioned to create this — it's already done."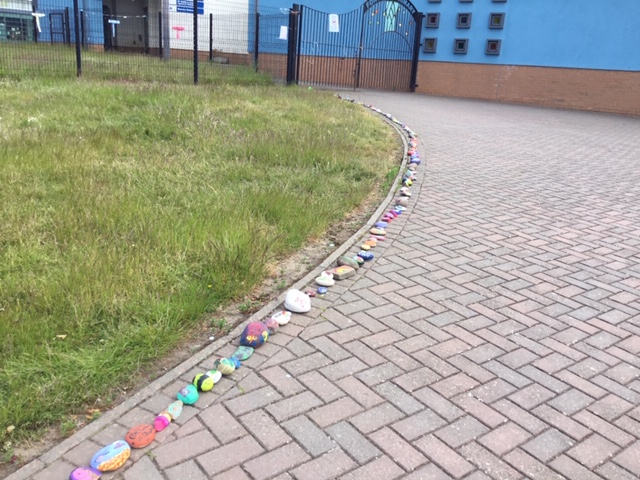 The rock chains, which often feature bright artwork, have appeared in playgrounds at many schools in Dundee as well as by public paths in Angus towns such as Carnoustie.
One of the biggest was formed on a path alongside Grange Road in Monifieth, where around 1600 stones formed a huge row of colourful and poignant messages.
Sadly, many of the rocks were removed by vandals.
A spokesperson for Leisure & Culture Dundee said: "Like many in the city, we have been charmed and delighted by the caterpillar displays that have popped up during lockdown.
"We are looking forward to working with schools to investigate how we can support a permanent record of this."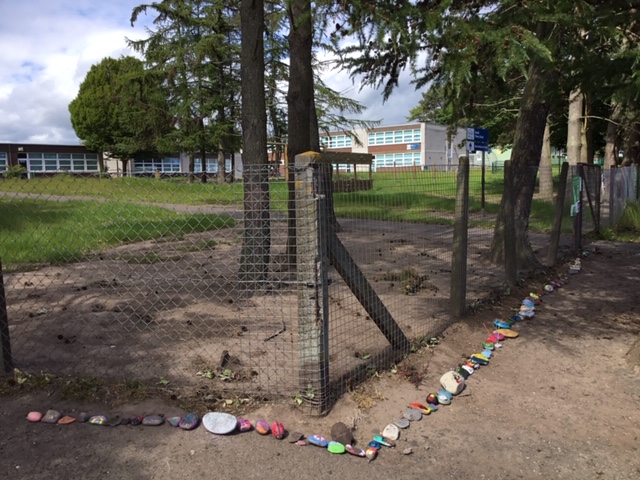 A spokesperson for Angus Council said: "We very much recognise that these caterpillars belong to the communities that have created them and, while we are keen to offer our support and assistance, any decision on what happens to them in the future should be community-led."
Dundee City Council did not respond to a request for comment.