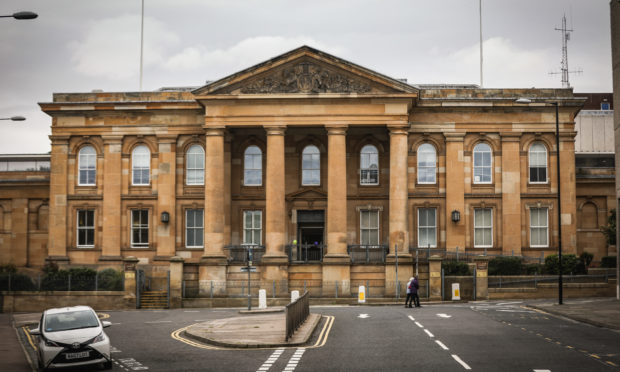 A police officer fought for his life as a teenage mixed martial artist pinned him down with a potentially lethal chokehold.
Mirko Novansky wrapped his legs around the officer's neck and forced him to gasp for air.
Dundee Sheriff Court was told that PC Graeme Hunter – who is several inches taller and five stone heavier than his assailant – had been left traumatised by the near death experience.
Fiscal depute Vicki Bell told the court that Novansky ran off from outside a bar when he saw the police officer and his colleague so they gave chase.
She said: "PC Hunter, who is six foot two and 16 stone, caught up and put his hands round the accused's waist.
"His momentum put them over a fence and both ended up on the ground. The accused wrapped his legs around the officer's neck from behind.
"His breathing was restricted and he could feel the accused punching him on the head."
When a colleague arrived he pulled Novansky away and handcuffed him.
She told the court that Novansky applied "severe force" to the officer's neck in a move which had put his life in danger.
"The officer suffered significant impact on his physical and emotional wellbeing," Miss Bell said.
Novansky, 18, of Fintry Road, Dundee, admitted assaulting and injuring PC Graeme Hunter on April 27 last year. He admitted struggling with him, placing legs around his neck and restricting his breathing and repeatedly punching him on the head to his injury and to the danger of his life.
Novansky was granted bail and sentence was deferred until next month.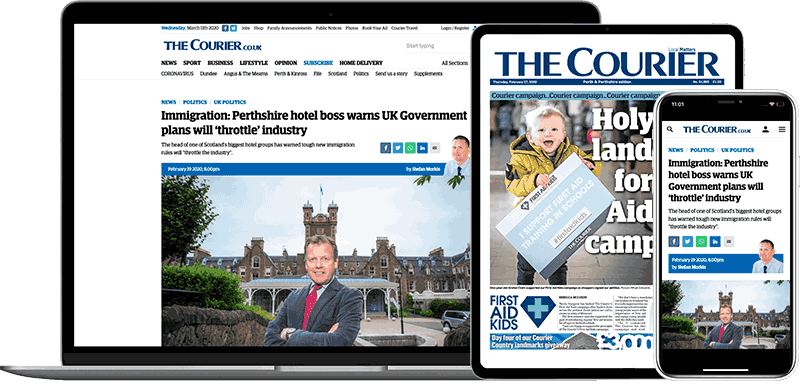 Help support quality local journalism … become a digital subscriber to The Courier
For as little as £5.99 a month you can access all of our content, including Premium articles.
Subscribe