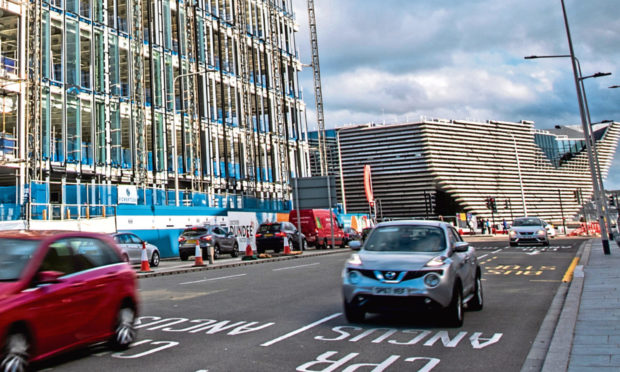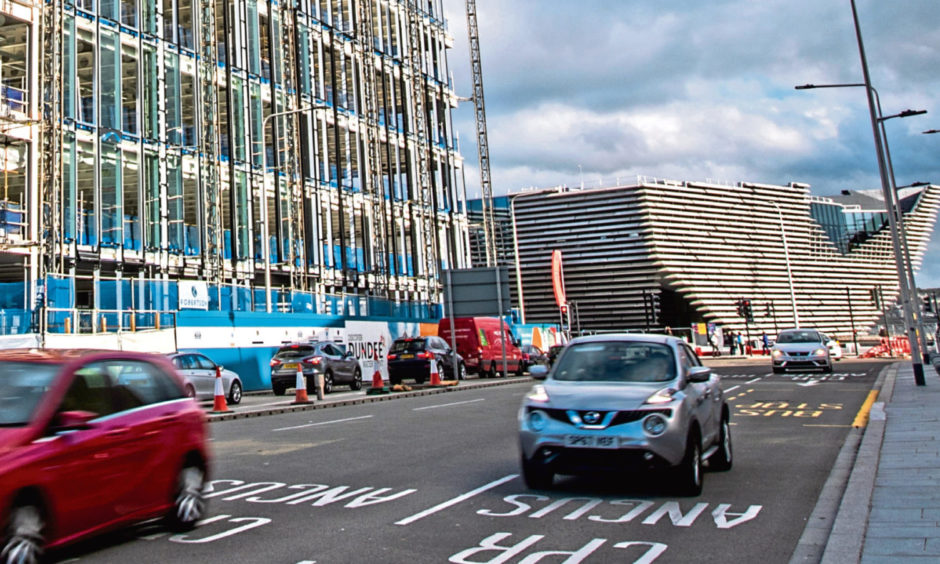 Drivers are "stealing" Dundee's Waterfront, it has been claimed, as it was revealed more than a third of space is dedicated to roads and parking.
The picturesque home of the V&A museum, the railway station and RRS Discovery is dominated by cars, with just a fraction devoted to nature and cycling, new research has shown.
Slessor Gardens contributes to green space in the area but the Stealing Our Cities report reveals less than 10% of the Waterfront is green space, compared to 34% taken up with roads and car parks.
The report published today [Monday] by the Scottish Parliament's Futures Forum said this must be a "wake up call" to prioritise climate-friendly city centres amid a "depressing dependency" on cars.
One MSP said Scotland will remain an example of "how not to do it" until a shift in spending and thinking was applied.
Experts considered the Waterfront alongside  Finnieston and the SEC in Glasgow, discovering as much as 41% of  space was given over to cars through roads and parking in Scotland's biggest city.
Mid Scotland and Fife Green MSP Mark Ruskell said: "This isn't rocket science, build proper cycle and walking infrastructure and they will come.
"The Dutch for example have been re-allocating road space for decades and it shows in the economic health of their cities, the quality of the urban environment and a formidable cycling culture that sees all ages out on bikes.
"Scotland, like the rest of the UK, has an embarrassingly poor level of cycle infrastructure. Until government spending shifts we will remain an example of how not to do it."
At major Glasgow venue SEC, more space is dedicated to outdoor smoking than bike parking.
Futures Forum director Claudia Beamish MSP said the research shows a "depressing dependency" on private cars.
She added: "Stealing our Cities really gets us thinking about what sort of spaces and places we want to live in and welcome visitors to."
Recommendations in the report include more toucan-style crossings to increase cycling accessibility and restricting on-street parking in favour of wider pavements and segregated cycle lanes.
The release of the data coincided with a report setting out of a range of policies and strategies being called for to help "catapult" Scotland towards a post-pandemic net-zero carbon economy.
The Climate Emergency Response Group (CERG), made up of leaders from industry, charities and unions, would like to see schemes for reskilling and retraining oil and gas sector personnel to become "frontline workers for the climate emergency", and a drive towards renewables apprenticeships for young people.
It also suggests a programme for school leavers to volunteer on environmental projects in an initiative falling "somewhere between gap-year and national service models".
But warns that real change will require "significant public investment".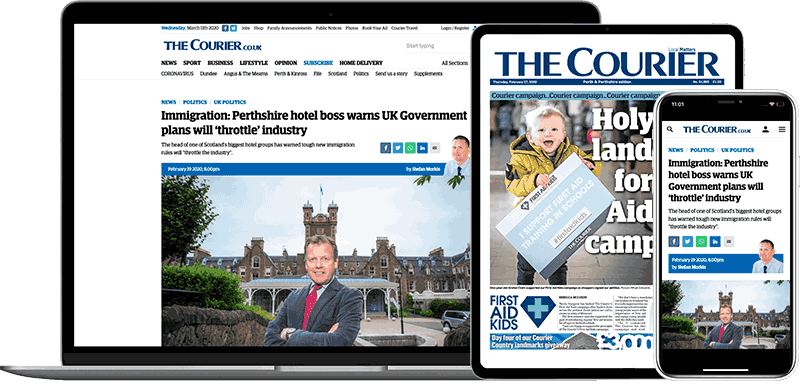 Help support quality local journalism … become a digital subscriber to The Courier
For as little as £5.99 a month you can access all of our content, including Premium articles.
Subscribe