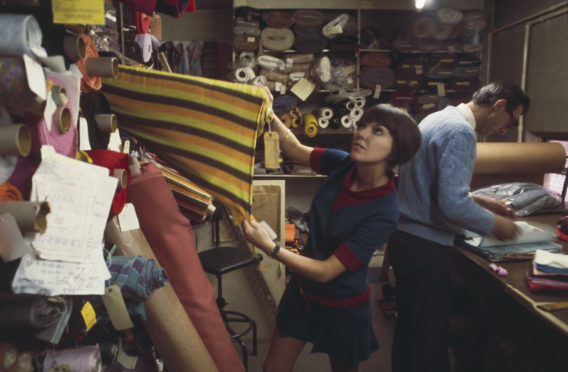 The V&A Dundee has announced it will reopen next month, when it will unveil its first major fashion exhibition.
The museum closed in March, before the planned launch of the Mary Quant show.
Now bosses have said the exhibition will run from the August 27 reopening date until January.
Leonie Bell, incoming director of V&A Dundee, said: "I am hugely excited to be preparing to join the team at V&A Dundee, particularly at a time when Scotland's first design museum will be reopening and welcoming visitors back with Mary Quant, its first major fashion exhibition, and its most ambitious programme to date.
"That programme also includes the brilliant architecture collective Assemble working with young people in Dundee and an exploration of how designers responded to the pandemic, underlining the importance of design to everyone's lives."
British designer Mary Quant is famous for popularising the miniskirt but her designs also challenged the conventional gender stereotypes of post-war Britain.
Architecture collective Assemble will also begin work at the V&A on Making Room from 27 August, a project with Dundee Central Library, local school pupils and the museum's Young People's Collective.
Making Room is taking inspiration from historic buildings in Dundee to produce a new interior room that will be built in V&A Dundee before being moved to Dundee Central Library.
The museum has also curated a new exhibition in response to the coronavirus pandemic, looking at how designers responded to the crisis. Now Accepting Contactless: Design in a Global Pandemic will be shown in the Michelin Design Gallery, in spaces throughout the museum and, for the first time, outside the museum as well.