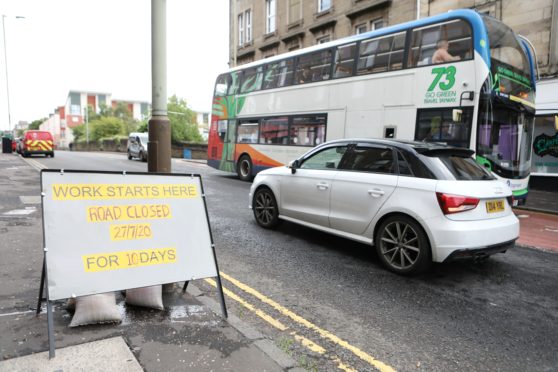 Dundee traders have hit out at the city council for carrying out roadworks just as customers begin to return to local shops.
Arbroath Road will be shut between Baffin Street and Albert Street from today for resurfacing works, just weeks after the retail sector was given the green light to operate again following the lockdown.
A number of shops and a pub are located on the affected stretch with more positioned on side streets nearby.
The work is scheduled to last for 10 days.
Michael Dalrymple, owner of clothing hire firm A1 Kilts, said it was the last thing the business needed.
He said: "If you throw the smallest of obstacles in the way, it can put people off going to the shops just now.
"It's very frustrating and disappointing. It's hard to swallow to be honest.
"People are very nervous about going out."
The upgrade had been due to take place in March, before the coronavirus outbreak hit.
Mr Dalrymple questioned why the work could not have gone ahead, within guidelines, while businesses were closed.
"To do the work now could actually be the worst possible time," he said.
"It would have been safer to do it before, surely.
"There are obvious problems with the wedding industry just now and of course that has an impact us."
Mohammad Asif, who owns the Best-One convenience store on Arbroath Road near the junction with Albert Street, said he was also worried about his business.
"We managed to get through the last few months while it was quiet but now this hits," he said.
"It's very hard for us. We will lose customers again just as we were starting to get them back.
"Ten days is a long time. We're really worried. It makes deliveries very awkward too."
A spokesperson for Dundee City Council said it had been unable to go ahead with the roadworks earlier because it was following the guidelines in place during the lockdown.
Businesses on nearby Albert Street previously voiced exasperation after lengthy roadworks shut the busy route last summer.
Stobswell's main street has also been hit with major resurfacing works on several occasions in recent years to fix damage, believed to be caused by large numbers of HGVs using the route.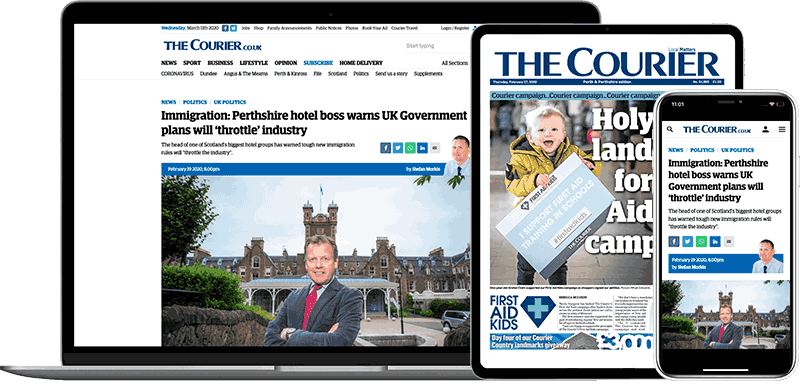 Help support quality local journalism … become a digital subscriber to The Courier
For as little as £5.99 a month you can access all of our content, including Premium articles.
Subscribe