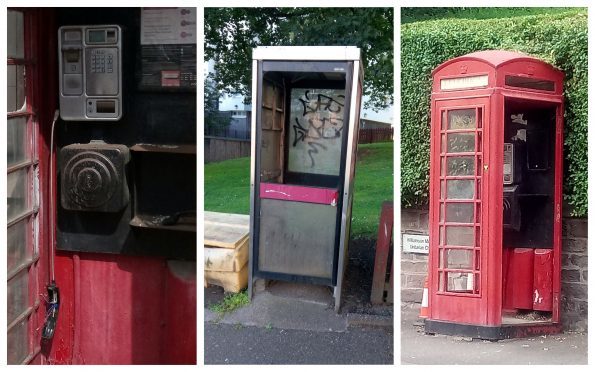 BT has been accused of lacking integrity over its plan to remove phone boxes from Tayside streets.
The telecoms giant has reportedly cited "zero use" as a reason to remove one kiosk on Dalhousie Road in Broughty Ferry.
One local councillor said this could be explained because the box has "half of its roof missing" and that the phone line could still be needed.
It is one of 43 payphones earmarked for potential removal across Dundee, Angus and Fife.
The telecoms giant is conducting a public consultation in conjunction with local councils on the demand for phone boxes, which can fall victim to vandalism.
A similar review was conducted by the company last year, which was met with opposition.
BT say most people now use mobile phones to make emergency calls and stressed a payphone will not be removed if a council tells them it is needed.
Broughty Ferry Lib Dem councillor Craig Duncan said the timing of the move is wrong.
He said: "I find it galling that, in the middle of the health emergency facing the country, BT has seen fit to reintroduce a matter that Dundee City Council had objected to as recently as last September.
"These phone boxes could represent a lifeline for those in an emergency situation, particularly for those who do not have a mobile phone
"I am very surprised that the company has again sought to try to remove these phone boxes – nothing has changed since the last time it tried."
Notices have been placed on boxes by BT explaining they "just aren't used enough" to continue operating.
They ask anyone with concerns to contact their local authority within 42 days.
BT only need to consult on the removal of a box if there is not another payphone within 400 metres.
Mr Duncan added: "I was astonished the company has cited 'zero use' as the reason for the Dalhousie Road phone box being under threat.
"The reason there has been no use is the inevitable consequence of the company's failure to reconnect this phone, which currently also has half its roof missing.
"All of this was previously communicated to BT and it is pretty obvious that a non-functional phone box will record zero calls. One has to question the integrity of this entire consultation process."
BT said the issue with the payphone on Dalhousie Road was not reported to them and it is now arranging for an engineer visit "as soon as possible".
A spokesman said: "Most people use mobiles and landlines to make emergency calls and calls made from our public telephones have fallen by around 90 per cent in the past decade.
"Our focus is on investing in the best and fastest networks for our customers and this month we announced a commitment to Dundee, where we support around 1,200 jobs.
"We expect usage of payphones to remain consistent during the Covid-19 pandemic and we consider a number of factors before consulting on the removal of payphones, including whether others are nearby and usage.
"We're consulting with a number of councils on the removal of 43 payphones across Dundee, Angus and Fife, providing communities with the chance to comment.
"If councils tell us they want a payphone to remain, we will keep it.
"Communities can also apply to adopt a kiosk for only £1 a month. Thousands have already been converted into things like life-saving heart defibrillators and libraries. "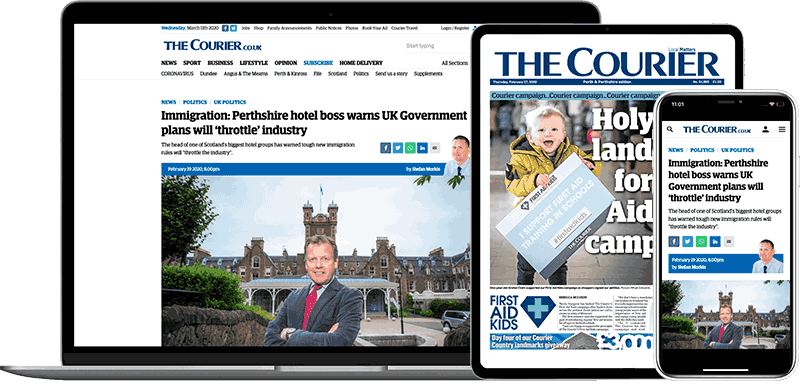 Help support quality local journalism … become a digital subscriber to The Courier
For as little as £5.99 a month you can access all of our content, including Premium articles.
Subscribe