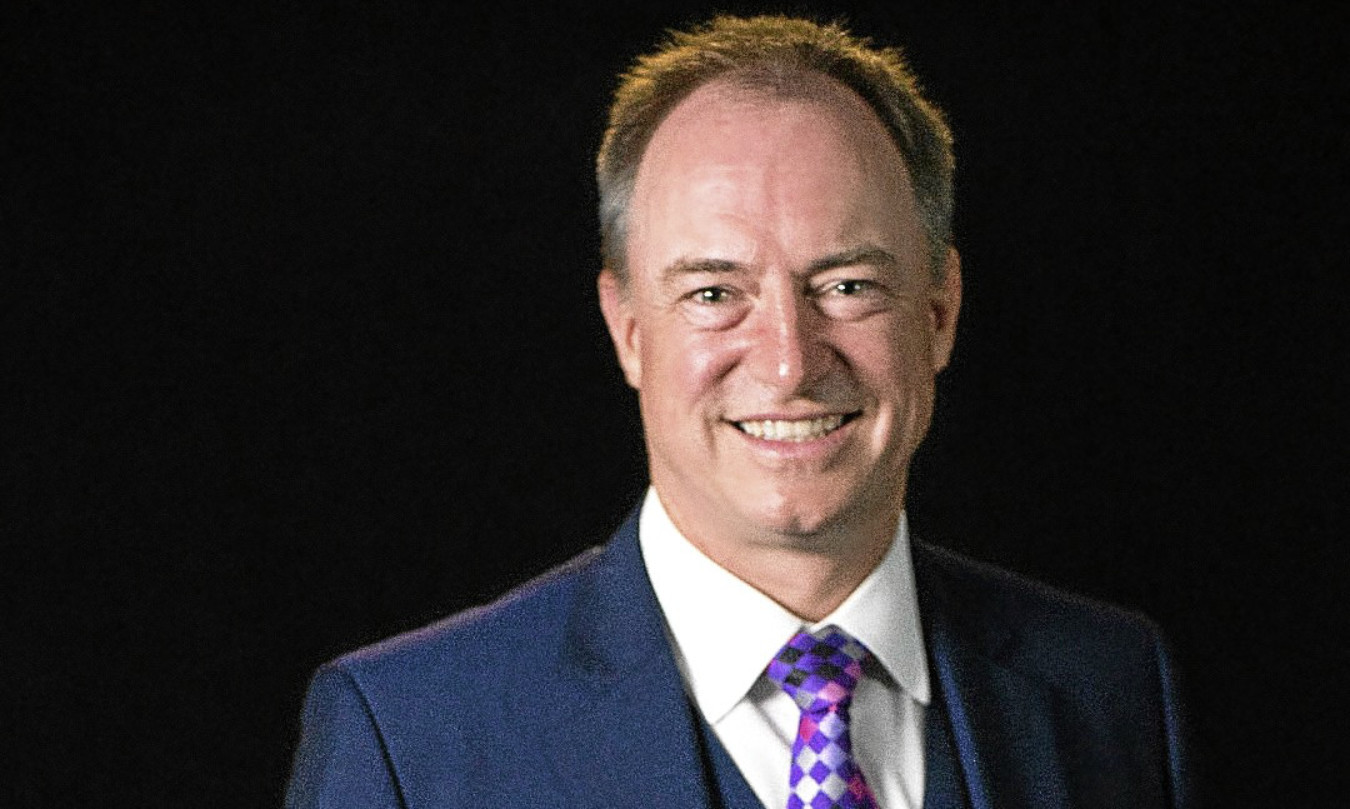 "The decision to enter into consultation with our people was extraordinarily difficult but necessary."
One of Tayside's largest global business success stories of the past three decades gave staff the news that there would be a significant number of job cuts last week.
Personal development company Insights helps people learn more about themselves and feel more connected to colleagues, by creating personal profiles that help to foster productive and positive working relationships.
Headquartered at Dundee Technology Park, Insights has grown to a business with sales of almost £70 million a year with a client list that includes the likes of Nike, Google and Microsoft.
On Thursday last week the company said it would reduce its workforce of more than 500 staff by 15% as a direct result of the downturn caused by the coronavirus pandemic.
In an interview for The Courier's Business Matters magazine, Andy Lothian, who founded the business with his father Andi in 1993, said: "The decision to enter into consultation with our people was extraordinarily difficult but necessary to safeguard the business.
"Insights is a people business guided by a strong sense of purpose and with a community of committed colleagues around the world.
"I know we will support each other through the process with humanity and care, and emerge stronger than ever."
Mr Lothian said he was determined that Insights, which also owns Stirling-based digital firm Vidatec, would emerge from the current crisis as a stronger business and encouraged other business leaders to use this time of disruption to increase innovation.
"My personal belief is that at the moment of adversity is the seed of an opportunity – so you should never let a good crisis go to waste," he said.
"Create space and examine what the disruption you're experiencing is teaching you. At the very least it will liberate you.
"It may even help you discover the very innovation that enables your business to become the business of the future – in the here and now.
"Encourage the disruptors and change agents in your organisation to come forward with their ideas.
"Coronavirus is an opportunity to shake off bureaucracy and red tape; to improve efficiency and speed up innovation."
Based on the teachings of Carl Jung, Insights' system classes people's personalities into four colours – cool blue, fiery red, earth green and sunshine yellow – and their associated strengths and weaknesses.
Mr Lothian said many companies, including Insights, were forced to adopt a digital first delivery model during the early stages of the global health crisis.
As lockdown continued, and remote working became the "new normal", companies refocused on ways of improving people's health and wellbeing.
He said now companies must refocus again, this time on providing greater customer choice in a digitally connected world.
"It's certainly been a challenging time," he said.
"Earlier this year, we were finishing a very successful financial year and we'd been included in a list of fastest growing mid-market private companies in Britain.
"However, the pandemic has been particularly hard on face-to-face gatherings due to the nature of the virus, and the resulting financial crisis has posed a severe and significant strategic risk to the learning and development industry.
"In order to protect and sustain our business and respond decisively to the uncertain economic outlook, we have had to begin a consultation process to reduce Insights' total global workforce by around 15%".
Mr Lothian pointed to Insights' digital strategy, which has enabled the company to continue to deliver its learning experiences throughout the pandemic.
"Since mid-March, we have delivered a dozen free webinars, more than 20 educational webinars to its global practitioner community, and launched five new virtual products.
"We've also developed and launched a new digital only entry level experience for learners who want to understand more about themselves, adapt and connect and perform better at work."

He also highlighted the contribution of Vidatec which helped Insights develop and deliver an app for frontline and seasonal workers to take the first step on the Insights learning journey.
It also launched engage4 – their own employee and wellbeing platform.
"Vidatec has also been working with the University of Stirling to develop an app with informal carers such as friends and family members, of people with life-limiting conditions," he said.
Mr Lothian said businesses can't stand still if they want to survive in such turbulent times.
"That ethos is what has enabled the Insights Group to seek out efficiencies and drive innovation," he added.
"We'll continue to do that because even as restrictions are lifted and we transition to the 'next normal', we want to give our customers greater choice and ensure they have access to world-leading, intensely human experiences – however they chose to experience them."
rmclaren@thecourier.co.uk