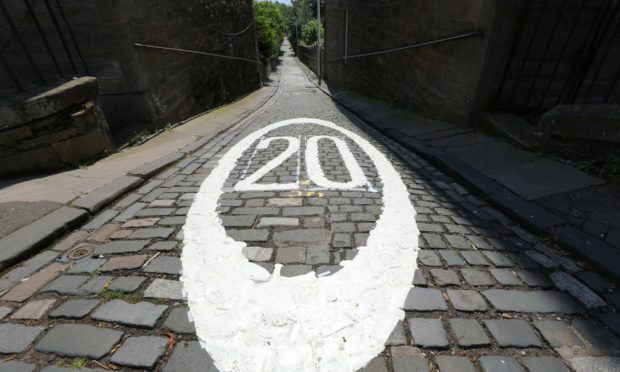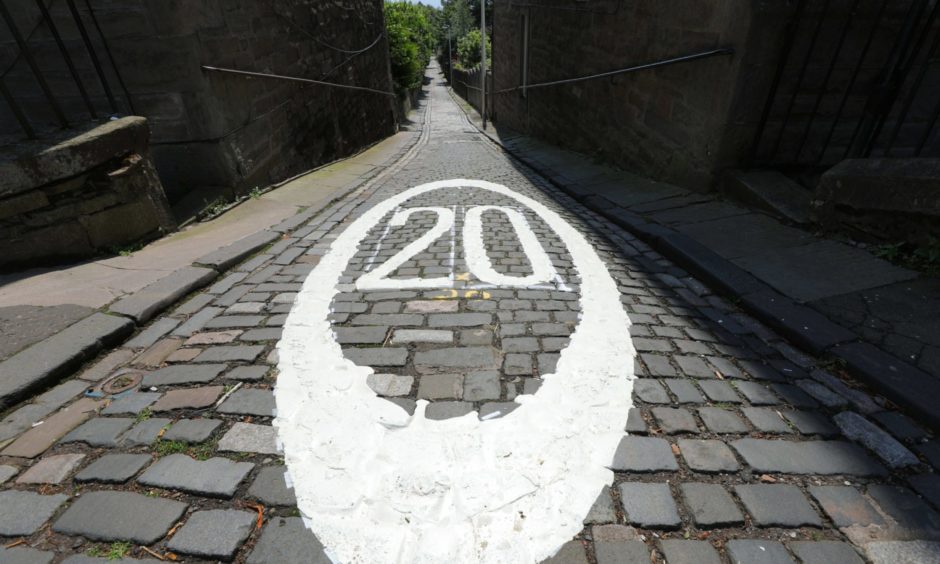 Dundee City Council has promised to review its use of road markings after an "iconic" street was "despoiled" by a speed limit sign.
A 20mph white painted roundel has appeared on the setts of Strawberry Bank this week. The street forms part of the West End Lanes Conservation Area.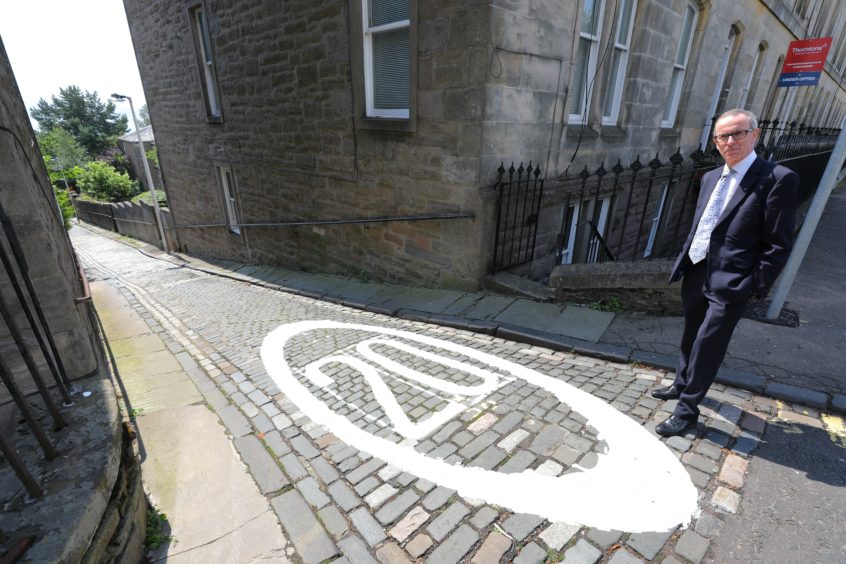 Residents, some of whom have faced major hurdles when making minor alterations to their properties because of the street's protected status, were bewildered when they saw the road marking.
The sign is part of the local authority's successful Spaces for People bid, which saw £460,000 awarded to promote active travel as the city comes out of lockdown.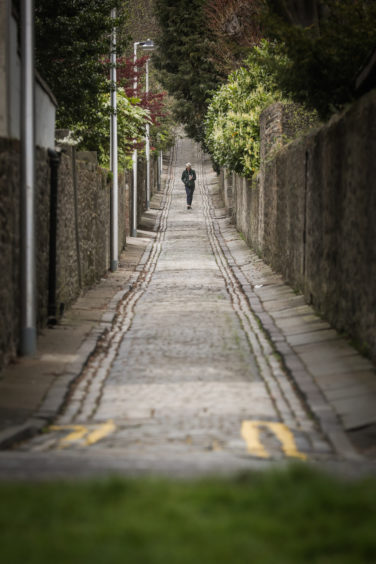 Dundee Civic Trust, which works for the "preservation and promotion of the urban heritage of the city", blasted the road marking.
Donald Gordon, its chairman, said: "There is the aesthetic and cosmetic problem of a large white painted sign despoiling the appearance of a historic lane.
"On balance, this may be a solution looking for a problem."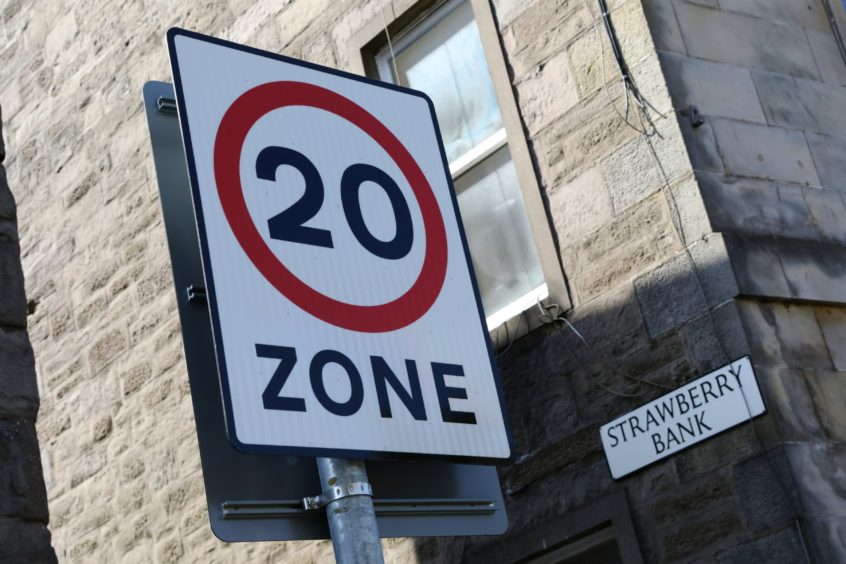 Mr Gordon feels there is merit for reduced speed limits but wonders if the signage is necessary at Strawberry Bank.
He added: "Is it possible to drive a slippery, cobbled, exceptionally narrow hill any faster than 20mph anyway? I doubt it, and I would have thought that to be almost impossible, and certainly would be classed as careless driving."
Can't believe this has been done to Strawberrybank @DundeeCouncil
Thank god we are moving on Saturday and I won't have to look at it. As if you'd drive any faster than 20 mph down here anyway 😩 pic.twitter.com/76fpllybSW

— Alice Marra (@alicemarramusic) July 30, 2020
What a horrid thing to do….one of the loveliest lanes in town……😕
I used to live in Paton's Lane and all the little lanes off Perth Road have a nice charm about them….

— Paul Scharf (@PaulScharf1) July 31, 2020
West End councillor Fraser Macpherson was bombarded by residents furious with the decision, with one labelling it "sheer vandalism".
He said: "Residents have greatly welcomed the new limit as they can see the advantages of trying to have low car speeds in highly residential areas.
"However, the large white roundel lining in iconic Strawberry Bank has rather made people see red as it is such a lovely lane."
Adam Swan, director of Dundee Historic Environment Trust, said: "A massive 20mph sign is probably not the most appropriate thing to have at the top of the cobbled street.
"We all have a responsibility to ensure and preserve the character of areas such as this.
"The council could perhaps come back with a better solution. Hopefully this is just a short term thing. I'm sure the paint can come off."
Lesley-Anne Kelly, who lives on the street, said: "We had to get planning permission to get trees removed in our garden, so to see the council just slap a sign on the road is frustrating.
"It's very much a first world problem, but we are protective of our setts."
A Dundee City Council spokesman said: "The frequency of roundels on future schemes will be reviewed, but it is important note the 20mph limit in the Perth Road area is part of a temporary scheme under the Spaces for People programme, which offers funding and support to make it safer for people who choose to walk, cycle or wheel for permitted journeys and exercise, while physical distancing is in place during Covid-19 and as we transition out of lockdown."