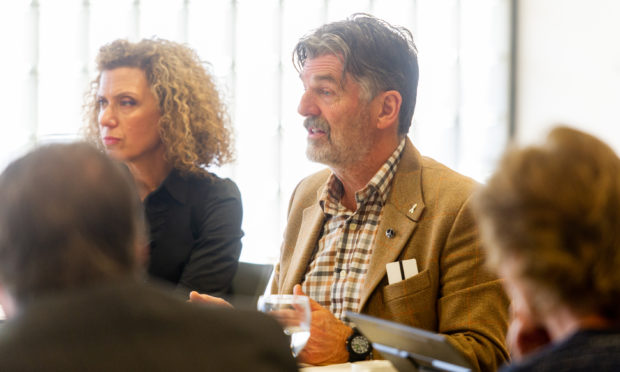 Tayside test and protect teams could soon be overwhelmed as staff restart services while continuing to battle coronavirus.
Local public health staff, already under "extreme and prolonged pressure", are bracing for a spike in Covid-19 testing requests, the restart of several programmes and, possibly, "the biggest vaccination programme in the history of Tayside."
Director of public health Dr Drew Walker told health board colleagues last week 95% of the workload for the national Test and Protect programme in Tayside is already falling upon his team.
After being asked if NHS Tayside was "sufficiently staffed" to deal with the next stage of the pandemic, Dr Walker said he had put forward proposals to strengthen his team as part of remobilisation plans submitted to the Scottish Government.
He said: "If we take the test and protect programme, something like 95% of the work that's coming out of that in terms of contact tracing is falling on our health and protection team.
"As these numbers increase, and people coming forward, that will put huge pressure on the team and we do need to strengthen it and we've put forward detailed proposals on how that needs to happen."
He said testing requests would "undoubtedly" increase as people moved into autumn and winter and the associated flu season.
Scottish Labour health spokeswoman Monica Lennon MSP said fears contact tracing teams could soon be overwhelmed must be taken seriously.
"The last few days has already seen the biggest spike in daily cases in almost two months," she said.
"This pandemic isn't over, and under-resourced tracing capabilities could mean that some cases or local clusters aren't spotted quickly enough.
"As NHS boards across the country sound the alarm over winter preparedness, the Scottish Government needs to be making contingency plans for how it is going to properly resource contact tracing as we move into the autumn."
According to the latest figures, a total of 116 positive Covid-19 results had been referred to the contact tracing team in Tayside and 47 cases required follow-up contact tracing.
The health board initially scrambled to redeploy staff for the start of Test and Protect programme at the end of May before moving to a "two tiered operational model" on July 16, working with the National Contact Tracing Centre.
The health board, which has incurred extra Covid-19 costs of more than £5.8million already this financial year, submitted fully-costed remobilisation plans for restarting services to the Scottish Government on Friday.
Health board members have been briefed on the draft plans, but the board says it will not publish them in full until they have been finalised.
A spokeswoman for NHS Tayside said:  "The remobilisation plan reflects detailed planning for the known impact of Covid-19, and readiness to deal with a second wave of acute demand. It also includes recognition of, and provision for, the impact of winter based upon previous years' experience."
A Scottish Government spokeswoman said officials were working closely with health boards, including NHS Tayside, to prepare for autumn and winter.
She said: "A possible resurgence of the virus is very much part of our planning assumptions."
"We are pleased to see considerations are underway within NHS Tayside around the additional capacity needed in public health teams to ensure contact tracing can be successfully maintained throughout winter.
"The Scottish Government will provide the necessary funding across the sector in recognition of costs incurred to date, and to support remobilisation of services, while ensuring that patient safety remains the top priority at all times."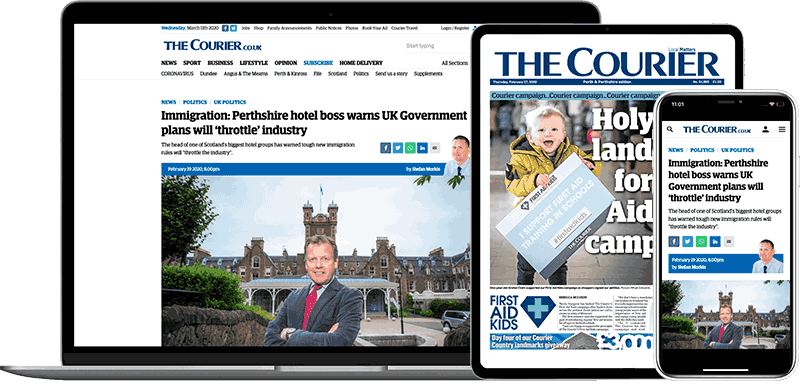 Help support quality local journalism … become a digital subscriber to The Courier
For as little as £5.99 a month you can access all of our content, including Premium articles.
Subscribe