Call for urgent action over illegal Dundee dump
Urgent action is needed to stop an illegal Dundee dump from growing, a councillor has said.
Labour councillor Michael Marra has called for co-ordinated action between the landowner and local authority to remove waste piles dumped on a piece of private land at Balgarthno, near the Wester Gourdie Industrial Estate.
Dozens of mounds of garden and building waste, children's bikes, gas canisters, plastic waste and firepits were abandoned last week on the site, currently used as a field and woodland but on sale for development.
Mr Marra said: "Quick action will be required to ensure that this site is brought back under control.
"I would hope to see council officers working with the landowners to ensure that safety is restored. We know that the problem will only worsen as illegal dumps quickly attract further dumping."
He said lockdown had provoked "many cases" of fly-tipping while recycling centres were temporarily closed and waste built up in and around homes.
"Let's be clear though, this kind of illegal dumping is completely unacceptable and is a risk to health.
"As we build out of lockdown the council must consider how we can make it as easy as possible for everyone to do the right thing and to deal with waste responsibly."
Images of the dump are above this article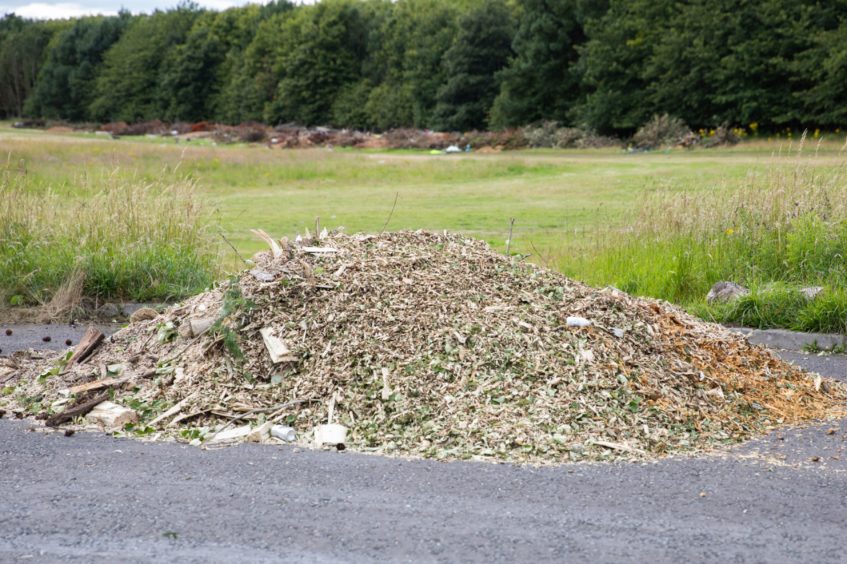 A group of travellers left "around one hundred tipper loads" of rubbish behind them when they packed up and left last week.
The mounds are spread out over the site, covering an area of land around the size of a football pitch. They include dangerous building waste as well as abandoned gas canisters,
Scottish Environment Protection Agency (Sepa) officers are investigating.
A Dundee City Council spokesman pointed out the land is privately owned when the local authority was approached for comment.
Land managers, occupiers or owners of private property are responsible for clearing and disposing of any fly-tipping found on private land, according to the National Fly-Tipping Prevention Group.
Local councils do not normally clear rubbish dumped on private land free of charge but they may investigate incidents and where appropriate take enforcement action.
The spokesman later confirmed the local authority was looking into the illegal tip.
The land is being marketed for sale by commercial property specialists Graham and Sibbald.
A spokesman said they had contacted the landowner but did not respond to a request for further comment.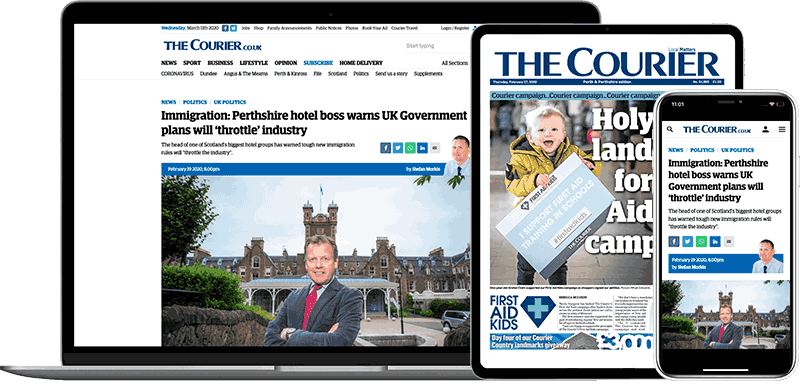 Help support quality local journalism … become a digital subscriber to The Courier
For as little as £5.99 a month you can access all of our content, including Premium articles.
Subscribe