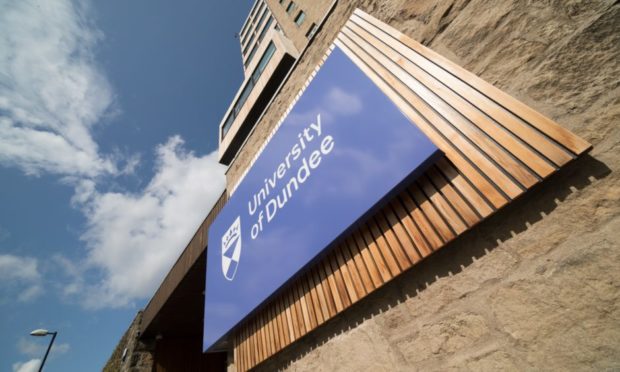 Dundee University has asked all 3,000 of its staff to consider unpaid career breaks, reduced working hours, and early retirement to prevent pay cuts.
Pressures brought on from the ongoing pandemic means the institution, which is one of the city's biggest employers, is facing a £15.6 million black hole next year.
It hopes a significant shift to part-time working, full or flexible retirement, and career breaks of up to two years will offset some of the lost revenue.
Bosses say the biggest impact on revenue is a significant drop in the number of fee-paying international students signing up for courses — expected to be less than half that predicted pre-pandemic.
More drastic measures, such as pay cuts, may need to be introduced in October once student enrolment figures are finalised and if not enough staff apply for the new "flexible working" arrangements.
It is understood cuts would not apply to those on the lowest pay and decision-makers have insisted no redundancies are planned "at this time".
The renowned institution had already been facing significant financial difficulty with six consecutive years of losses totalling £36m.
Recent internal emails to staff from the human resources department and interim principal and vice-chancellor David Maguire outlined the extent of the challenges faced.
Addressing staff, Mr Maguire said the Covid-19 crisis had "compounded" the university's long-term financial challenges.
He said: "We recognise that the Phase 3 options relating to staff pay would cause anxiety and potential difficulties for some of you and would require extensive consultation and evaluation in keeping with our policies and values.
"I am sure some of you are concerned merely at the thought of them.
"However, it should be emphasised that they will only be used if the position has not improved and as a last resort in order to protect jobs.
"It is very much hoped we will not be in this position but I feel it's important that I am open and clear with you about how deep the impacts of the current situation could be if we don't follow through with our current budget plans and in the event that student fee income is significantly reduced compared to what had been anticipated."
There is no cap on annual fees for those coming from outside the EU to study in Scotland with reports some can pay up to £40,000 annually while those from the rest of the UK pay up to £9,250.
The Scottish Government pays the fees of Scots and EU students.
The university, which has furloughed 600 of its staff, is also considering selling surplus buildings to add to its current cash balance of £12 million, as well as putting a pause on pay rises.
This year's November graduations were also cancelled due to "continuing uncertainties" surrounding the safety of large gatherings.
It follows the postponement of the June 2020 graduations.
A Dundee University spokesperson said: "The Covid-19 pandemic has created significant financial challenges for all universities, not least because of the uncertainty around the number of fee-paying international students who will be able to come to the UK in 2020/21.
"As a result, we have developed a comprehensive plan to deal with all expected eventualities.
"We have already put several cash savings measures into place and severely restricted our capital expenditure programme. These actions still result in a very significant deficit for next year, and we are currently working to a forecast of £15.6 million.
"We have now invited staff to think about flexible working options such as moving to a part-time contract, considering flexible retirement, or retiring completely. All of these options would make a contribution to reducing our costs.
"In October we expect to have further clarity on our financial position and whether the cost control measures taken to date have been sufficient.
"Although we may have to consider pay cuts at that time for all staff, except those on the lowest salaries, no redundancies are planned."