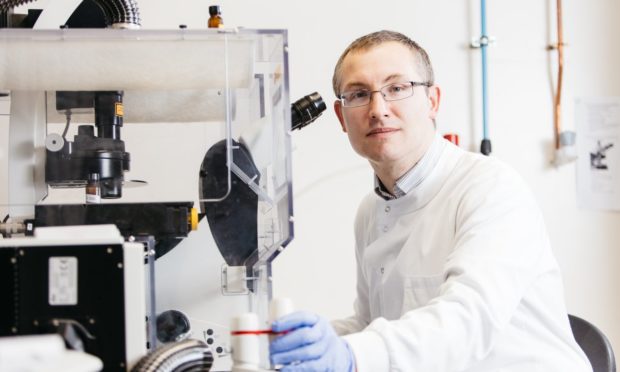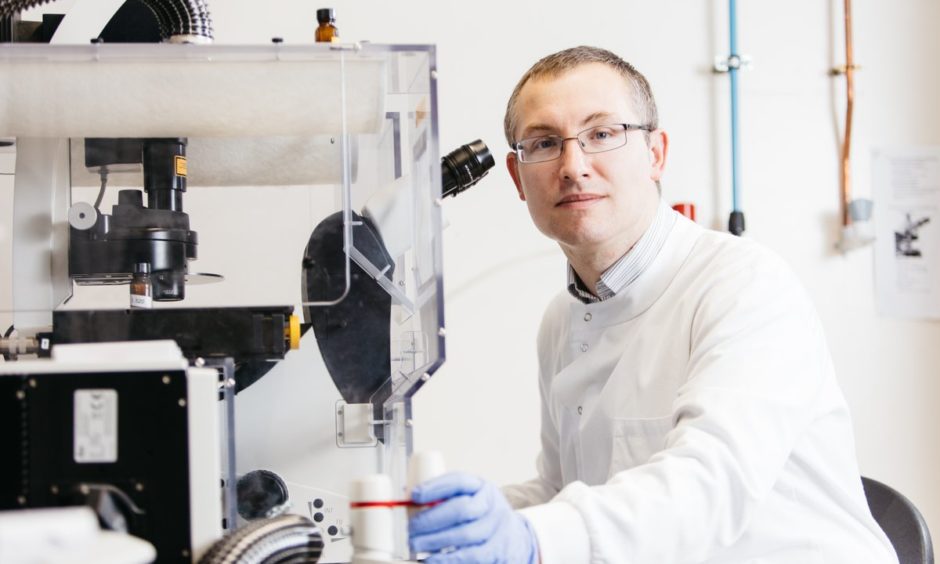 A top Tayside lung researcher has questioned Covid-19 tests carried out in "non-clinical settings" can deliver safe results within 90 minutes.
Professor James Chalmers, chairman of respiratory research at the British Lung Foundation, said there was widespread "scepticism" among experts around the UK Government-backed tests, announced earlier this week.
He said: "The two devices use technologies that are not widely known or currently used in NHS laboratories, and the data on their accuracy and effectiveness have not been made public.
"The UK Government has made major mistakes in the past purchasing unproven tests based on manufacturers' claims, such as when the government paid over £3.5m for antibody tests that were proven to be inaccurate and had to be scrapped."
The UK Government is rolling out two new forms of rapid coronavirus tests "across NHS hospitals, care homes and labs" from next week.
It claims the tests do not require a trained health professional to operate them, meaning they can be rolled out "in more non-clinical settings" with its business minister suggesting they could be used in English schools.
The Scottish Government is in discussions with its Westminster counterpart and will receive a number of tests for use in Scotland, based on population share.
Its own clinical advisors are currently checking the tests' "accuracy and efficacy".
The tests will also identify flu as fears grow the start of the autumn and winter season will put huge pressure on the test and protect programme.
Professor Chalmers said his experience working in the NHS Tayside team battling Covid-19 has made him question the claims around accurate and safe testing outside of dedicated laboratories.
"Claims tests could be performed by someone with no technical abilities raise important questions," he said.
"At the moment, all testing for Covid-19 needs to be done in containment laboratories such as those we have in Ninewells Hospital, because samples like swabs or saliva could be infectious.
"It is not considered safe for us to work outside of the labs with saliva or swabs.
"So the UK Government needs to explain how they would expect an untrained member of staff to work with saliva to deliver a test and how this could be done safely.
"I hope I am wrong and this has been thought out, but on the face of it the government's statement seems to go against our current safety advice."
The current test takes around two days to deliver a result. The vast majority of that time is taken up with sending out and retrieving the sample, making extractions from them, and reporting the results.
Prof Chalmers, who has a joint role with NHS Tayside and Dundee University, said devices already common to many labs could identify Covid-19 and flu rapidly.
A spokesman from the UK Government's Department of Health and Social Care pointed towards the press release announcing the scheme when presented with Professor Chalmers' claims.
He said: "We're using the most innovative technologies available to tackle coronavirus. Millions of new rapid coronavirus tests will provide on-the-spot results in under 90 minutes, helping us to break chains of transmission quickly.
"The fact these tests can detect flu as well as Covid-19 will be hugely beneficial as we head into winter, so patients can follow the right advice to protect themselves and others."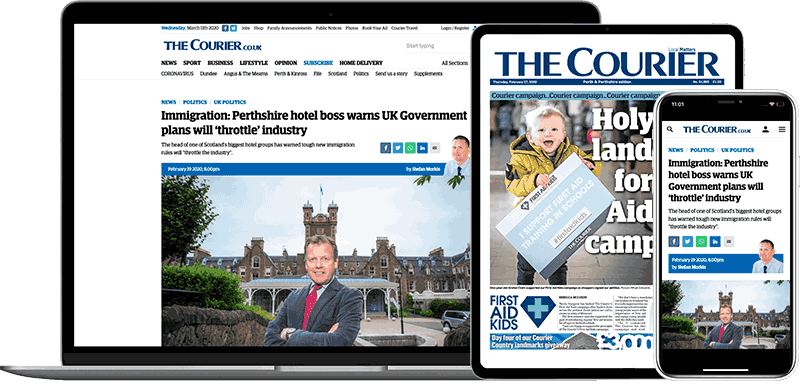 Help support quality local journalism … become a digital subscriber to The Courier
For as little as £5.99 a month you can access all of our content, including Premium articles.
Subscribe