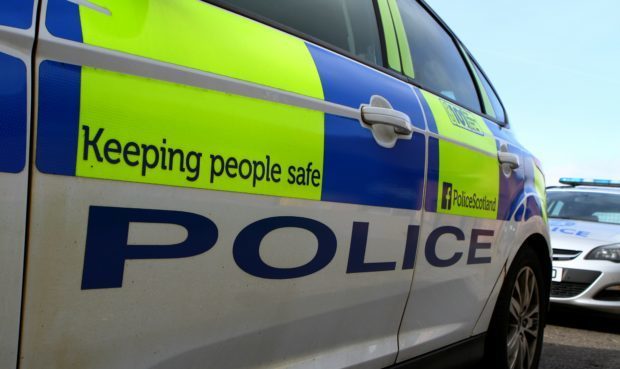 A pair of Dundee teenagers have been left terrified after men approached them and ordered them to get in their van.
The 16-year-old girls were walking along Strathmartine Road when two men pulled up in a white transit van and asked for directions to the city centre on Saturday evening.
But after the teens answered the question, the men continued to talk to them before shouting at them to get in the van at around 6.30pm.
When they refused, the driver continued to drive alongside them, near Harefield Road, before turning and passing them repeatedly.
One girl phoned her mum and the pair were quickly collected but now mother, Louise Kerr, is warning others to keep a look out.
Louise said: "The men were laughing and my daughter said it was such a horrible laugh and sounded evil.
"When they tried to walk away again one shouted to get in the van, really aggressively.
"The girls asked them to go away and one kept saying 'get in the van'and the other one was laughing.
"They started walking really fast but the men in the van kept driving up to them, turning and coming back.
"My daughter phoned me but I was away so I got my sons to get in the car to get my daughter and her friend. They looked for the van but it was gone. I think they were scared off when they saw my daughter on the phone.
"My house is only a five minute walk away and my sons were there in no time so the van must have disappeared quickly."
Louise has reported the incident to the police and took to social media to warn others.
Quickly after posting the warning, other people got in touch to say similar things have happened in Fintry and Camperdown in the last week.
Louise said: "It just shows you how easy these things can happen and that you don't need to be on your own and it doesn't need to be dark.
"My daughter just keeps thinking if she had been on her own one of them could easily have grabbed her and drove off. It doesn't bear thinking about.
"It's really worrying and there are lots of other girls out there it could happen to.
"I wanted to warn people to be extra careful because I had heard of something similar happening in Camperdwon then after I posted it loads of people replied saying other things like that had happened or they had seen drivers of a similar van acting strangely."
Louise said the girls did not manage to get the van's registration plate but said they are confident they would be able to identify them if they saw them again and one had a strong Irish accent.
A Police Scotland spokesperson said: Police Scotland can confirm they have received a report of two men acting suspiciously on Strathmartine Road, Dundee, around 6.40pm on Saturday, 8 August, 2020.
"Enquiries are currently ongoing to establish the full circumstances surrounding the incident and whether any criminality has taken place."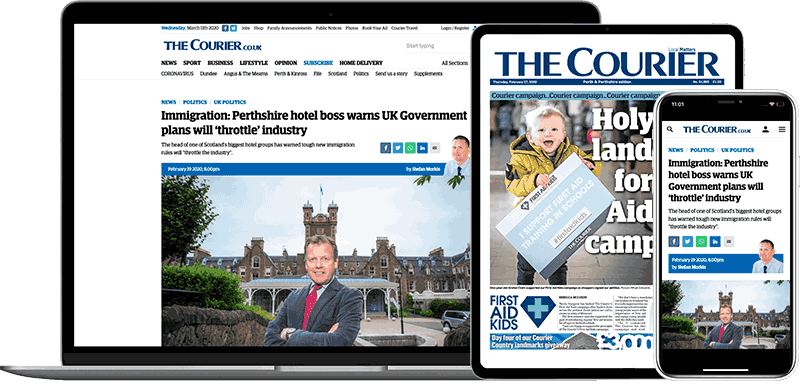 Help support quality local journalism … become a digital subscriber to The Courier
For as little as £5.99 a month you can access all of our content, including Premium articles.
Subscribe