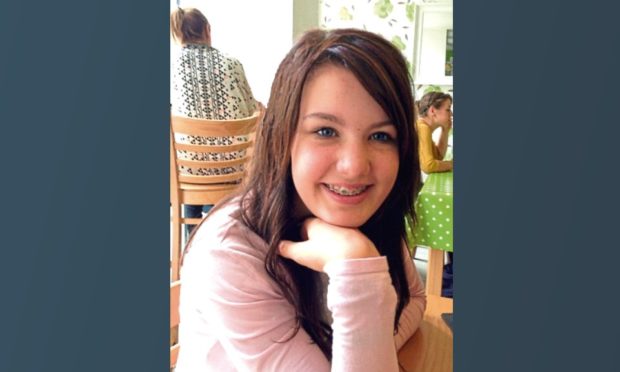 The family of Sophie Parkinson was not given a clear picture of who to turn to in the months leading up to the teenager's death, a court has heard.
Stephen Thomson, family psychotherapist and supervisor at NHS Tayside, gave evidence on the second day of the fatal accident inquiry into the 13-year old's death.
Sophie took her own life in 2014 at home in Liff. Her mother Ruth Moss became increasingly worried after episodes of self harm. She had also been looking up suicide guides online.
Mrs Moss has blamed NHS Tayside for her daughter's death.
Mr Thomson initially treated Sophie as part of family therapy sessions but decided they were not productive, so arranged individual appointments with a psychologist and psychiatrist.
He continued as a contact point for the family during and after this transition.
Questions arose over whom the family should have approached as Mr Thomson would not accept Sophie's paintings and writings during a meeting with Mrs Moss, according to evidence she gave on the first day of the hearing.
Mr Thomson cited patient confidentiality but agreed with David Adams, representing Mrs Moss, that they could have assisted in risk assessments.
The paintings included phrased such as "I hate myself".
Mr Thomson said: "I can't remember seeing these documents.
"But I do think I would have had difficulty looking at them, especially when the person wasn't there and was having difficulty attending meetings.
"I don't see how I could have dealt with them when I wasn't dealing with Sophie in a direct sense. I wasn't treating Sophie at that point."
Steven Quither, representing the Crown, put it to Mr Thomson that the episode was "indicative" of the family's confusion over who was responsible for certain aspects of Sophie's care.
Mr Thomson replied: "Yes, I can see that."
Mr Thomson admitted that while the structure was clear to him and his colleagues, it may not be the case to a lay person.
He said: "At the end of the day, if a parent says they do not understand that then clearly we haven't made that clear."
When asked by Richard Pugh, representing the health board, about Mrs Moss' previous evidence that he was "ambivalent" towards Sophie's risk of suicide, Mr Thomson replied: "I do not accept that."
Also giving evidence on August 11 was Caroline Smith, a clinical psychologist who contributed to Sophie's care after Mr Thomson felt family therapy wasn't working.
When asked by Mr Adams if it was her view that Mr Thomson's role was to oversee all aspects of Sophie's care, she agreed.
The hearing, before Sheriff Lorna Drummond, continues.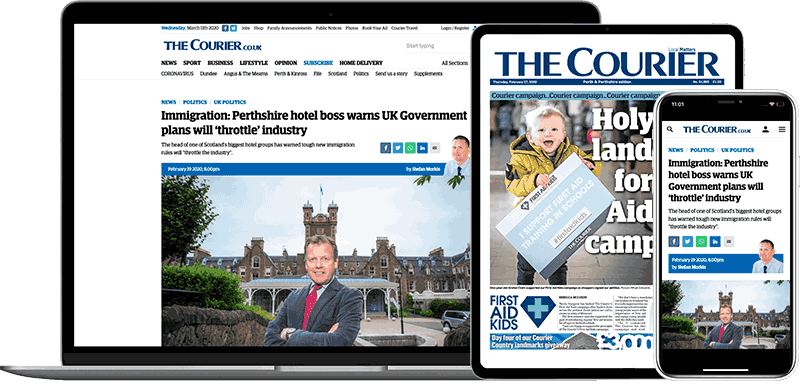 Help support quality local journalism … become a digital subscriber to The Courier
For as little as £5.99 a month you can access all of our content, including Premium articles.
Subscribe