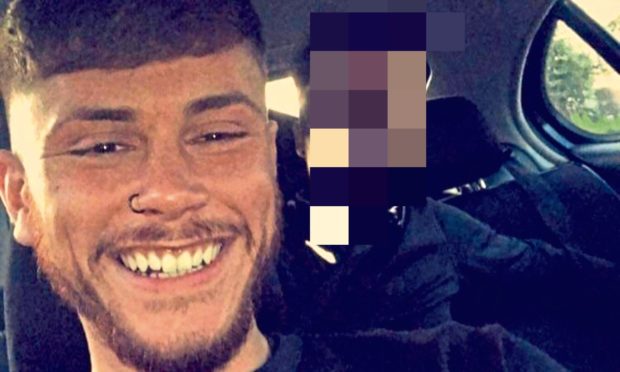 A road rage driver who hit 40mph with his elderly victim clinging to his bonnet has been jailed for nearly three years.
Gordon Davidson, 64, hung on for his life as Josh Mills sped off and repeatedly tried to throw him off as he gripped on to the windscreen wipers.
Mills, a mechanic, was jailed for 32 months yesterday and banned from driving for 10 years.
Sheriff Thomas Hughes, at Dundee Sheriff Court, told Mills he was lucky he had not killed his victim and ended up facing a life sentence as a result of the shocking incident.
He said: "You should be under no doubt whatsoever that this is an absolutely appalling set of offences. The complainer ends up on the bonnet of your car. You well know that he's there and you decide to drive off at speed. You are lucky you are not facing a life sentence here."
The court heard how Mr Davidson – whose in-car CCTV captured the start of the incident – had initially clashed with Mills over a badly parked vehicle.
During the row, which lasted several minutes, a witness called the police to report what she had seen – unaware it was her own brother clinging on to the bonnet.
Mr Davidson's horrifying high-speed ride around the streets of Dundee took place after he tried to take a photo of Mills in the wake of their violent run-in.
Depute fiscal Eilidh Robertson said the first incident was sparked by Mills parking his Seat Leon in a way which blocked a narrow street and Mr Davidson was unable to get past.
At one stage Mills stopped the car and ordered his victim to get off, but Mr Davidson refused so he drove off again as he continued to hang on.
Mills eventually shook him off on a sharp corner and drove off, leaving Mr Davidson lying on the road. He was found hyperventilating by a passerby and taken to hospital.
Mr Davidson said he had been left with a scar on his elbow and added: "My whole body was aching for months after it. The whole incident has affected me."
Doctors who treated the victim said he reported the car had hit speeds of 40mph as he clung on and that he had been lucky to have escaped more serious injury or death.
Mills, 23, Ballindean Place, Dundee, admitted shouting at Mr Davidson in Mansion Drive, Dundee, and kicking his car on August 11 last year.
He admitted attacking Mr Davidson by trying to punch him and driving the car towards him, striking him on the body and propelling him on to the bonnet.
Mills admitted continuing to drive with him on the bonnet, braking sharply and swerving side to side, causing him to fall to the roadway and leaving him injured and scarred to the danger of his life. He admitted having no insurance and failing to stop after the same incident.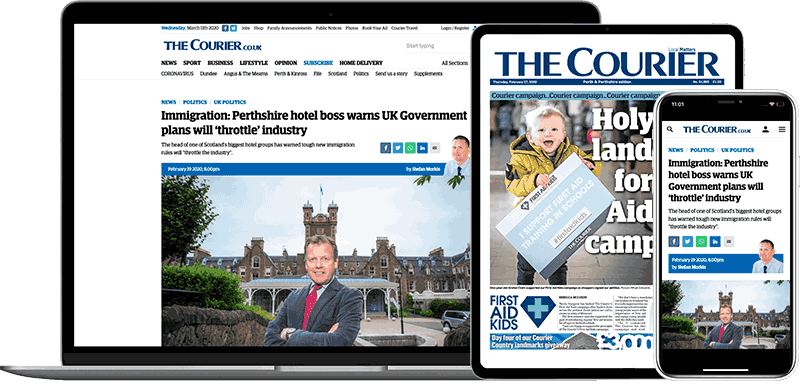 Help support quality local journalism … become a digital subscriber to The Courier
For as little as £5.99 a month you can access all of our content, including Premium articles.
Subscribe