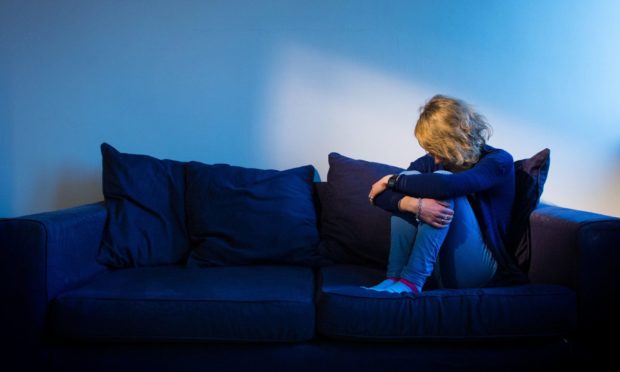 Three out of four Tayside and Fife councils have reported a shortage of specially trained mental health social workers to the regulator.
Perth and Kinross is the only local authority in the region not to have reported a shortfall to the Scottish Social Services Council in 2019.
A spokeswoman for the SSSC said the staff shortages could delay access to services, appropriate treatment, care and hospital discharges.
Support for incapacitated adults, adult mental health and older people's services are three of the areas worst hit.
The average number of weekly hours delivered by Mental Health Officers (MHO) in Dundee, Angus and Fife has also fallen.
In Perth and Kinross, average hours are marginally up on 2018 but remain below the Scottish average of 20.5 hours per week per 10,000 people.
In Perth and Kinross, the figure is 18.3, falling to 16.7 in Dundee and 14.1 in Fife, according to the 2019 Mental Health Officers' Report
Angus reported a 23.7 average, while also flagging staff shortages to the regulator.
Dundee Labour councillor Richard McCready said the figures highlighted concerns management of the mental health services, run by councils and health and social care partnerships "fall between two stools".
He said: "Instead of an integrated approach we have a confused and patchy service.
"Labour are clear that we need improved community mental health services in Dundee.  This report poses a few questions — how can it be right that Dundee appears to have below Scottish average hours for mental health social worker hours?"
A MHO is a qualified social worker and council employee, who has successfully completed the approved training course.
The specialism has been seen as a welcome career progression in the profession, but there has been concern over growing workloads.
Nationally, 27 of Scotland's 32 local authorities have said there is an MHO shortage, according to the report.
The number of social workers leaving the posts across Scotland is at its highest since figures began in 2012.
Phillip Gillespie, SSSC director of innovation and development, said the shortages were smaller than in previous years and additional funding to boost capacity was on the horizon.
He said: "It's encouraging to see the shortfall of MHOs decrease in 2019.
"With social workers starting their MHO training in 2019 and funding announced by the Scottish Government in 2019 to support additional capacity in local authorities, there are positive moves to help in future," he added.
David Heaney, of Fife health and social care partnership, said they were committed to providing a "service of the highest standard" while an Angus Council spokeswoman confirmed they had found it "challenging" to sustain numbers, but said new funding meant they were in a position to train more workers.
A Dundee City Council spokeswoman added the local authority had increased the capacity of its team, delivering a "positive impact" on the picture previously reported to the SSSC.
A Perth and Kinross Council spokesman said they "deliver a comprehensive service" and report "very positive performance".