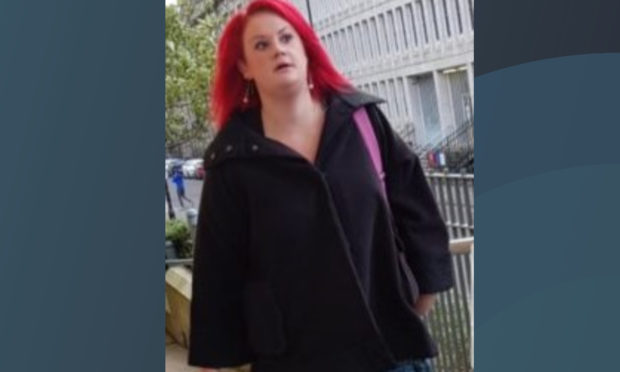 A drug-smuggling Dundee doctor has still not been struck off the medical register despite multiple convictions for drug offences starting in 2017.
Dr Katy McAllister was suspended from practising three years ago after admitting supplying diazepam and temazepam to a former colleague and an ex-partner.
She was cleared of culpable homicide after the death of a friend from an overdose in Dundee's Voodoo Tattoo parlour in 2015.
In 2019, she was convicted of importing what she thought were Class A drugs and driving while unfit to drive through drink or drugs.
Her Medical Practitioners Tribunal Service (MPTS) fitness to practise hearing has been adjourned five times and her initial 12-month suspension extended to a period of more than three years.
A new tribunal date has now been set for later this month in Manchester.
McAllister avoided being struck off the medical register in 2017 after the tribunal accepted statements from senior doctors on her good character and judged it would not be in the public interest "to permanently deprive patients of an otherwise competent doctor."
McAllister has subsequently failed to attend tribunals and has not engaged with the professional standards process for almost two years.
The latest tribunal will examine a number of claims, including she "dishonestly removed" vials of midazolam from Ninewells Hospital between 2012 and 2014.
It will also look at McAllister's conviction, on May 2, 2019 at Dundee Sheriff Court, for driving whilst unfit to drive through drink or drugs and without due care and attention.
The panel will consider her guilty plea in September last year, also in Dundee Sheriff Court, on four counts of being concerned in the importation of Class A drugs.
McAllister was sentenced to 100 hours unpaid work and a 12 month disqualification for the driving offences. Her sentence for the drug importation conviction included 210 hours unpaid work and supervision for two years.
When police first found vials of the midazolam in her home McAllister said she had "inadvertently" taken them from the hospital.
She gave evidence to the tribunal in 2017. "I really let myself down and the profession… people trust in doctors to keep them safe… [I am] not blaming anyone else, it's all my fault…"
McAllister qualified as a doctor in 2009 from Dundee University.
Her clinical colleagues at Ninewells described her as "hard working, reliable and competent" and "already a very good clinician, having resuscitation skills and clinical maturity in advance of her chronological years in medicine."
She was signed off work in September 2014, for reasons unknown, and has not worked as a doctor since.
The MPTS tribunal is tasked with considering whether a qualified physician's fitness to practise has been impaired as a result of misconduct.
The tribunal said in June that it was "concerned the cumulative impact of these adjournments may not have been in the public interest.
"However, the tribunal noted that Dr McAllister appeared to be no longer engaging in this process."
McAllister's May 2019 tribunal recused – disbanded – itself due to concerns over "procedural unfairness" facing the doctor after she did not attend the hearing, nor ensure she was legally represented.