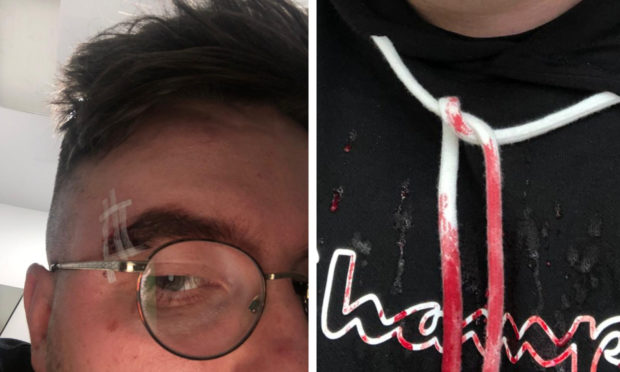 A Dundee teacher was left covered in blood after he was attacked when he confronted a group of men for their use of racial slurs.
Marty Smith was queuing for food in the Clark's Bakery on Annfield Street at about 12.30am on Sunday morning when a group of men arrived in behind him.
The gang of between six and eight are said to have used racial slurs to describe an Asian man they are believed to have encountered outside the popular takeaway.
Mr Smith, 29, said they were also threatening to attack the man when bakery staff confronted them.
When Mr Smith intervened, the group rained punches and kicks down on him inside the takeaway before making off in vehicles parked outside.
Clark's staff came to Mr Smith's aid and he was treated at the scene by paramedics. He required stitches to the wounds on his head.
Police were called to the scene and are investigating the attack.
ESL (English as a Second Language) teacher Mr Smith said: "I had just been out with a couple of mates. I headed off and went to Clark's Bakery just to get some food. Six to eight guys came in behind me.
"They were chatting about attacking some guy. I think he was outside, a guy of Pakistani origin. They were using a number of slurs towards him.
"The counter staff called it out. I also called it out. They were like, 'what you going to do about it?'
"I walked towards them and tried to have a conversation about it. Then they just attacked me.
"There was punching, kicking and knees to the head. I covered up and just escaped out of the shop because there were so many of them."
He added: "They split my head open in two different places. My head was just covered with blood. The ambulance came and gave me a couple of stitches above the eye."
Mr Smith, whose partner is Bangladeshi, said he refused to stand by and let the men use racist language.
"I am not going to stand for that," he added.
"I'd rather take the beating than watch someone else getting beaten. The staff called it out and I was calling it out.
"Especially with the last couple of months and everything that's happened, there's been the Black Lives Matter movement, I thought people were more educated.
"Hearing it was disappointing because I think Dundee is quite an inclusive place. We have quite a large BAME community."
A police spokesman said: "Around 12.30am on Sunday, August 16, officers were called to the Annfield Row area of Dundee, following a report of a serious assault.
"Inquiries are ongoing to establish the full circumstances."
Owner of Clark's Bakery, Jonathon Clark, said the business takes a zero-tolerance stance towards racism and violence. He added such instances are "very rare" at the 24-hour site.
He added: "As owner of Clark's Bakery anyone who is starting a fight on my premises is banned for life, especially when it is regarding racism.
"If we find out who they are, I won't have them back."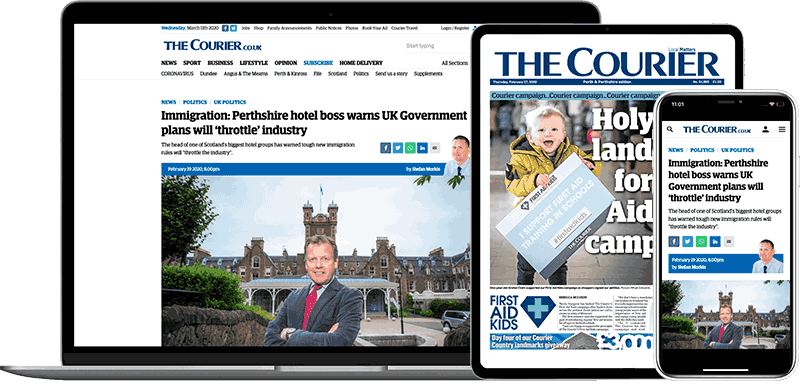 Help support quality local journalism … become a digital subscriber to The Courier
For as little as £5.99 a month you can access all of our content, including Premium articles.
Subscribe