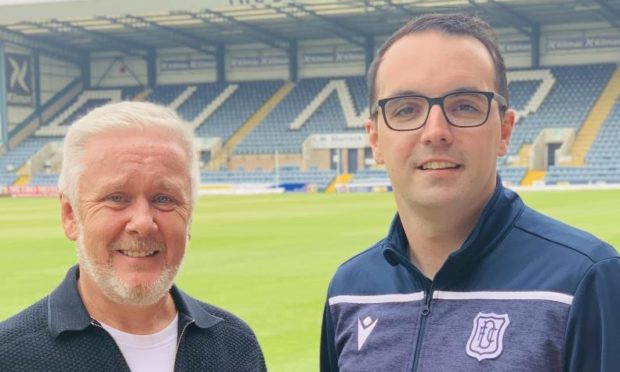 Dundee FC in the Community Trust is holding an October holiday soccer camp for children. But there's so much more to the life-changing trust than just football, discovers Michael Alexander.
While newly promoted Dundee United have been playing Premiership football since the resumption of the season in August, neighbours Dundee FC have been waiting until the return of Championship football on October 16 when they are scheduled to take on recently relegated Hearts at Tynecastle in a now to be televised opening grudge match.
But as Scotland has worked its way through easing lockdown, the role played by many football clubs as forces for good promoting health, fitness and wellbeing away from the pitch at the heart of their communities has continued.
Dundee Football Club in the Community Trust (DFC In The Community Trust) was established in November 2017 as a Scottish Charitable Incorporated Organisation (SCIO).
Caniggia: The exciting new documentary Dundee FC fans won't want to miss
Independent of Dundee Football Club, the charity's stated purpose is to advance education and public participation in sport through the organisation of recreational activity leading to improvement in conditions of life for participants – improving social inclusion.
However, as trustees, who are all volunteers, reflect on the work the trust has managed to achieve in its first three years, they say there's no doubt the 'unique selling point' or 'USP' of Dundee FC, plus early support from the club and access to their facilities at Dens Park, has played a crucial role in their success.
Craig Murray, 56, of Carnoustie, married into a Dundee FC supporting family almost 30 years ago and has been a Dark Blue ever since.
The father-of-two has always been involved in football in some way and in the last two decades has held many positions within Carnoustie Panmure FC including club president.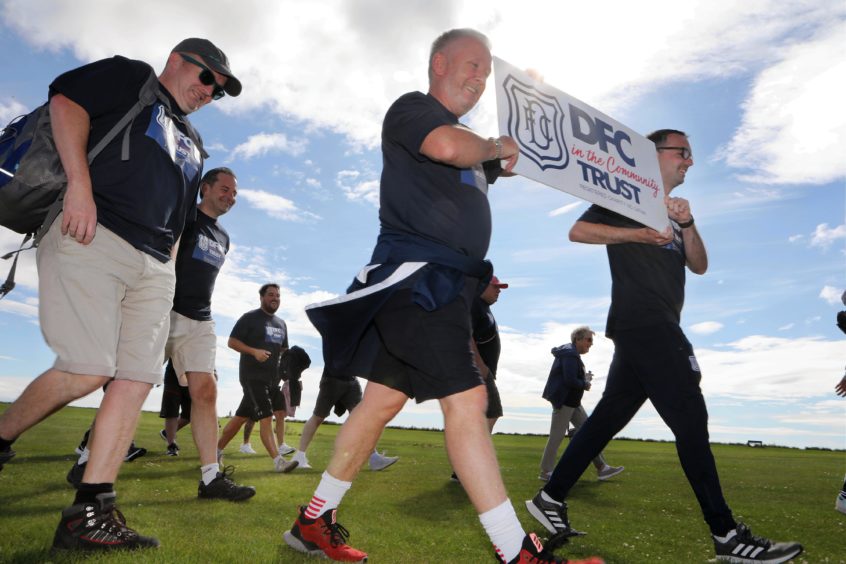 At "The Panny" he was instrumental in setting up the football academy for over 100  five to nine-year-olds and the 'walking football' team who in their first two years competed at a tournament in Portugal, coming home with silverware on both occasions.
However, his greatest achievement to date, in a footballing sense is the Football Action group they started.
This is a memories group for people living with dementia, but also includes exercise and football drills.
"DFC In The Community Trust started in November 2017, and in the first year it was very much about finding our feet as we were all new to laws and regulations of SCIO and all that and getting charitable status," he said.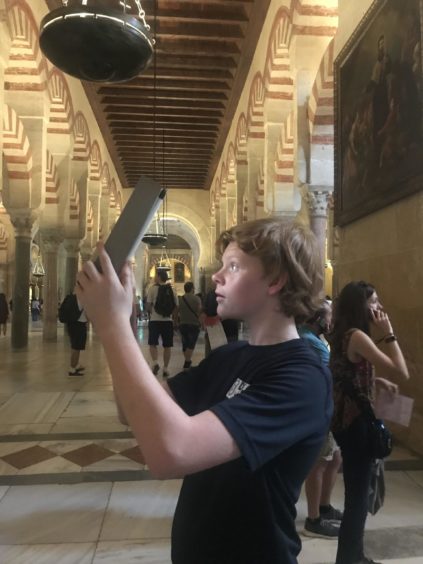 "In that first year we got funding from Erasmus and we took 19 kids to FC Cordoba in Spain and did a camp over there. It was all about welfare and lifestyle and things.
"Kids needed to attend Dens every week and go through lessons if you like – life lessons – teaching them about Spanish culture – they really had to buy into it.
"But some of the success stories to come out of that trip have been remarkable.
"One of the guys who was with it has gone from being signposted to the programme to now being a volunteer coach.
"One of the girls on the trip had something like a 30% attendance at school because she was getting bullied. Six weeks after the trip, she hadn't missed a day off school since coming back.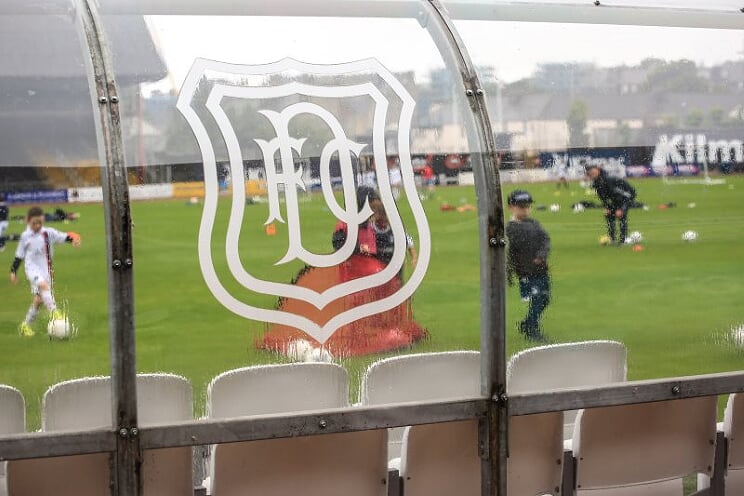 "She had this extra confidence.
"Another example was a wee guy who really struggled to communicate. At the end of the Cordoba thing we did wee videos of everyone.
"He didn't want to do it. I sat beside him holding his hand, and all he had to do is say 'I drink water and it hydrates you and makes your skin better'.
"He managed it – although he was in tears afterwards because he was under so much pressure to do it.
"That night we played all the videos though for the whole group, and everybody started cheering his name. That was just immense for that guy.
"The confidence it gave him was unbelievable. You can't put a price on it."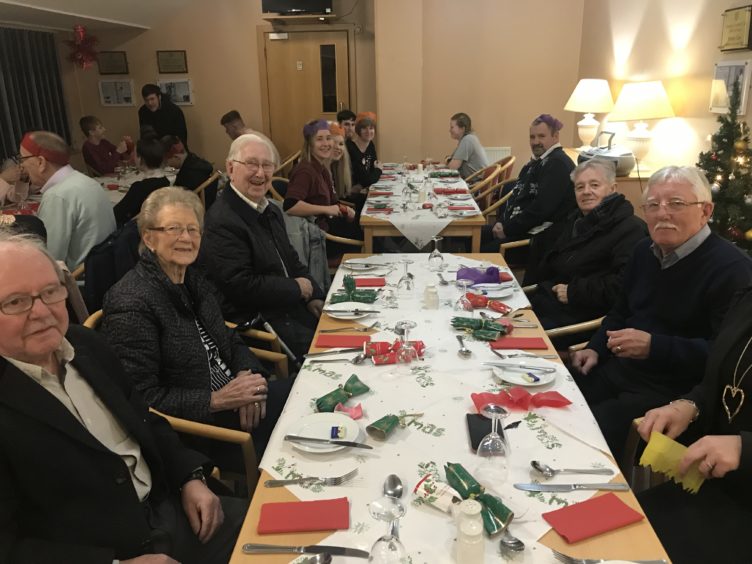 DFC in the Community Trust manager Greg Fenton, himself a lifelong Dundee FC season ticket holder, joined the trust as a paid employee in September 2019.
A graduate of Dundee University, Greg holds a degree with honours in Community Learning & Development (Community Education) and had placements at Kick-it Kick-Off and the Web Project as part of his studies.
Prior to joining the trust, which costs around £50,000 per year to run, Greg worked within the youth justice sector and worked alongside education, social work, Police Scotland and third sector organisations across Tayside.
The 30-year-old, who started his football coaching career at Douglas Lads FC and was manager of Ferry Athletic FC for a number of years from the age of 18, has always been driven by helping people to transform lives within their communities.
To now combine this while using the USP of his favourite club, however, is ultimately his "dream job".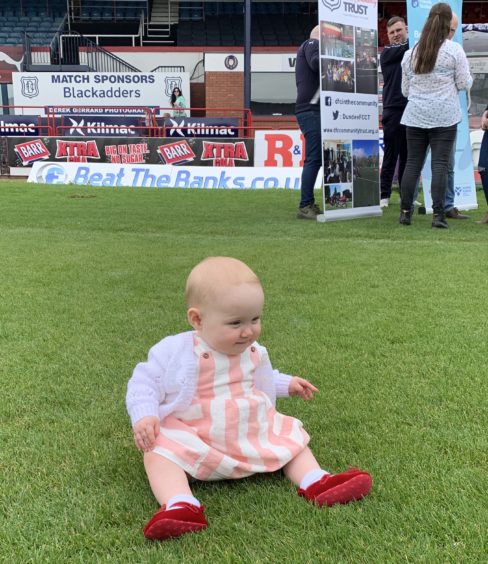 "The overall aim of Dundee FC in the Community Trust is to prevent social exclusion and get more people included and generate activities to get people healthy whether that be mental health, emotional or physical well being," he said, adding that a key motive of the trust is to reach marginalised young people from certain areas of the city who are at risk of early disengagement from education, to improve their employability, educational attainment, social skills, cultural awareness, aspirations, confidence, and tolerance.
"Although we use the USP of the club and are independent of the club, clubs like Dundee FC – and Dundee United FC – are actually in a unique position.
"Some individuals won't engage with formal agencies across the city.
"But they engage with us because we have that football club badge element.
"There's more chance of them engaging and we have to use that to our advantage.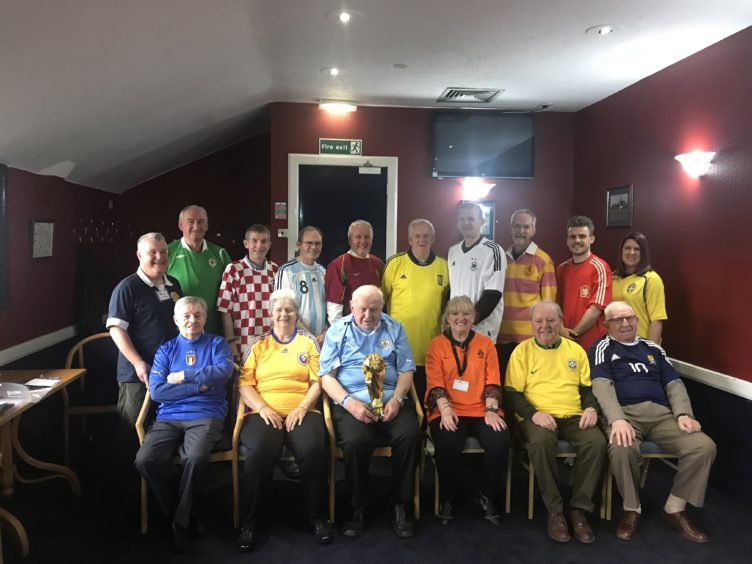 "There might be somebody who won't attend a programme at their local community centre. But he might attend if he is able to tell his mates 'I've got to go to Dens or Tannadice'. That wee input into clubs changes lives!"
Greg explained that the trust runs 15 programmes through the year. They also have an "open doors" relationship with Dundee United across the street.
But they are about more than just playing football.
While DFC in the Community Trust run basic soccer camps for boys and girls, they also have walking football and are in the process of developing a 'pathway' from birth to 100 years old.
"In each pathway there's going to be book clubs, football memories and our new Dundee Together programme funded by the National Lottery which is all about social inclusion," Greg added.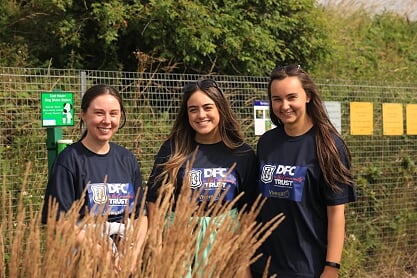 "Because of the Covid-19 lockdown, a lot of stuff we've been doing recently is digital so we needed to provide tablets for participants.
"We are also working very closely with care homes and hospitals right across Tayside and Fife – not just Dundee – giving out these digital tablets.
"As well as the walking football for our seniors, we are looking at a cooking course which is all about child obesity, the book clubs, health walks, hill walking groups – we do a lot more than just football classes!"
There was a significant boost on Thursday when the National Lottery announced an award of £95,624 to the trust which means they can create a safe space for young people to access work placements and further education opportunities whilst using their local knowledge to plan and deliver activities for their communities.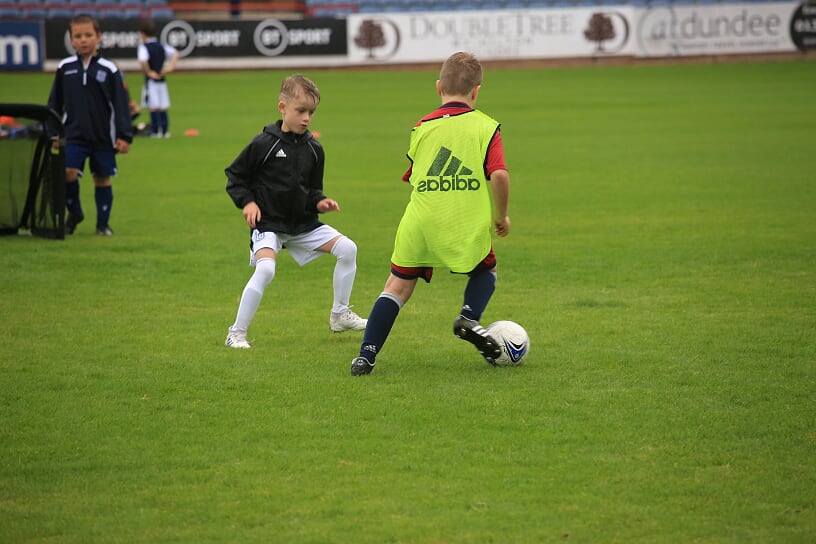 Over two years, the project will support 45 young people.
Craig said the rewards from helping others are "absolutely huge".
Dundee FC Community Trust is now touching the lives of 439 people.
"Take the football memories group for people with dementia," he said.
"They are sitting in a room and someone is giving a presentation, and the conversation totally digresses.
"As much as you'd like to bring them back to the subject matter, the conversation that comes out is just incredible. Sometimes not to be publicised!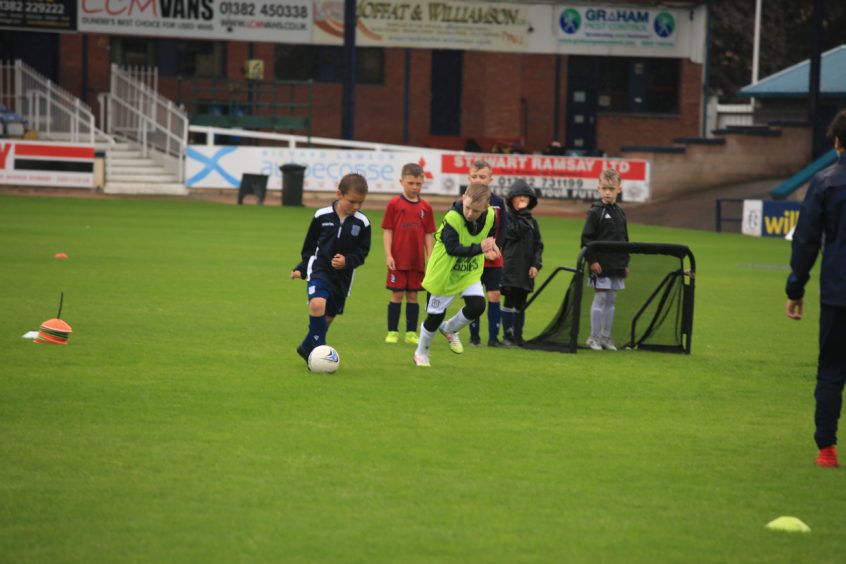 "Or when someone comes to a session and all they are doing in the evening is talking about their session which gives a bit of relief to their wife or carer because they are in a happier place.
"Although we've got the 439 people we are also touching the lives of the extended families and carers. That is so important in this day and age when everyone needs it."
*Dundee FC in the Community Trust has many opportunities for local companies to sponsor programmes or individuals, go to