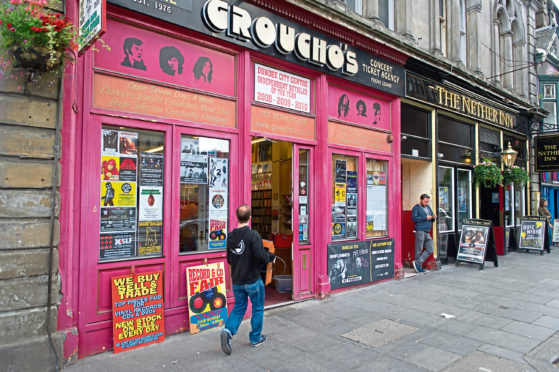 Legendary Dundee record store Groucho's will remain closed "until further notice", sparking fears it may never reopen.
The store has been run by Stella Brodie since the death of her husband, Groucho's founder Alastair 'Breeks' Brodie, last year.
The shop has failed to reopen after lockdown, despite most of the retail sector being allowed to welcome customers again.
Stella confirmed the shop will remain closed "until further notice" but could not provide more information.
Tributes paid as Alastair 'Breeks' Brodie, owner of iconic Dundee record store Groucho's, dies
Alastair founded the shop in 1976 and it has had several homes across Dundee, most recently on Nethergate.
Hiss daughter Jenny described her heartbreak at the prospect of Groucho's closing for good.
Jenny used to work in the shop but has not been directly involved in the day-to-day operations for some time.
She said: "I am incredibly saddened to see the potential closure of the shop and the end of such a legendary focal point for music fans in Dundee.
"Generations of folk have enjoyed the Groucho's experience, buying their music, finding wee gems or soaking up the atmosphere. I think that it was really a 'go to' place for music.
"The customers became pals and the staff became family.
"Whilst for many though, the closure of Groucho's will be seen as the end of an era, for me personally it marks a final chapter in my childhood and youth. I'll miss it in so many ways as it was the last tangible link to my dad.
"For my dad it was more than just a shop or a business, it was what gave him a reason to get up in the morning and work until the wee small hours.
"The staff, who have been the backbone of the shop through the years,  especially during his illness and once dad passed away, have been nothing short of amazing in keeping the shop going right up to lockdown.
"They are the ones who will feel the loss of the shop most keenly so I can only take this opportunity to thank them, past and present. I wish them well in the future.
Concerns over the shop's future were previously raised when Alastair considered closure because of lease issues and his health.
However, there was a reprieve when he managed to secure a new lease. He hoped a buyer would take over the shop but one has yet to emerge.
There was an outpouring of love for the music fanatic after his death in July last year.
Mark Flynn convener of Dundee City Council's city development committee said: "The effects of coronavirus and the measures put in place to protect people and the NHS will be felt for some time to come.
"Many companies and traders, not just in Dundee but across the world, are having to look very closely at their business model to work out how they can carry on trading successfully in the future."
'He believed in love and kindness' – Christmas memories of Groucho's legend Alastair 'Breeks' Brodie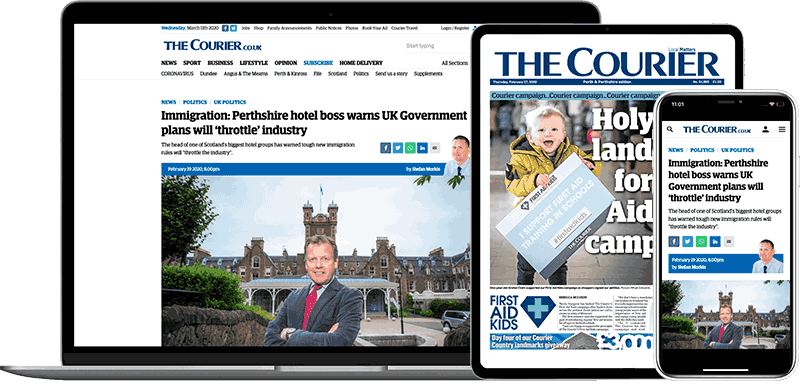 Help support quality local journalism … become a digital subscriber to The Courier
For as little as £5.99 a month you can access all of our content, including Premium articles.
Subscribe