The heart of Dundee's £1 billion waterfront development will reopen on Thursday after five months shut to the public.
V&A Dundee launches its new exhibition on iconic British fashion designer Mary Quant, famous for popularising the miniskirt and starting a revolution in women's fashion.
The vast open space in the £80.1 million museum, previously a common criticism, has made it easier for bosses to operate with few changes.
The cafe downstairs however is closed and partly hidden by a small but visual pandemic-inspired exhibition casting light on the impact of coronavirus and lockdown measures.
The popular Knox Terrace, giving uninterrupted views over the River Tay, is also closed.
A one-way system means visitors must travel to the first floor up the main stairwell and exit down a second stairwell adjacent to the reduced-capacity Tatha restaurant.
Signs make clear only one household is allowed per bench, while there is a one-in, one-out system in the toilets.
The arrival of the 1960s-focussed fashion exhibition, which was previously at the museum's namesake sister building in London, was marked by the visit of Quant's long-time colleague Heather Tilbury Phillips.
Ms Phillips, who worked as director of Mary Quant Ltd, said: "It was absolutely amazing working with her.
"She's now 90 and very frail so is unable to travel. But she was always so exuberant.
"She was basically a very shy person but she had this great determination.
"She knew what she wanted and she had the ability to bring out the very best in people.
"The show here is absolutely terrific. It's the most wonderful space with lovely light and really shows the excitement and fun of the time."
Quant's fashion ideas revolutionised the way many women dressed, injecting confidence and sexual liberation into female fashion.
As well as the miniskirt, she is best known for the jersey dress, tights, skinny-rib sweater, hotpants, and for the first time, popularising trousers for women.
Ms Phillips added: "Mary gave so much power and strength to so many people. She wasn't prepared to accept the world as it was given to her, the grey clothes and conservative tastes inherited from the wartime generation before.
"Mary is a true legend of fashion and I am delighted to be in Dundee to see this brilliant exhibition open."
The curators of the exhibition also asked members of the public to send in garments, or photographs of Quant garments, they wore back in the 60s and 70s.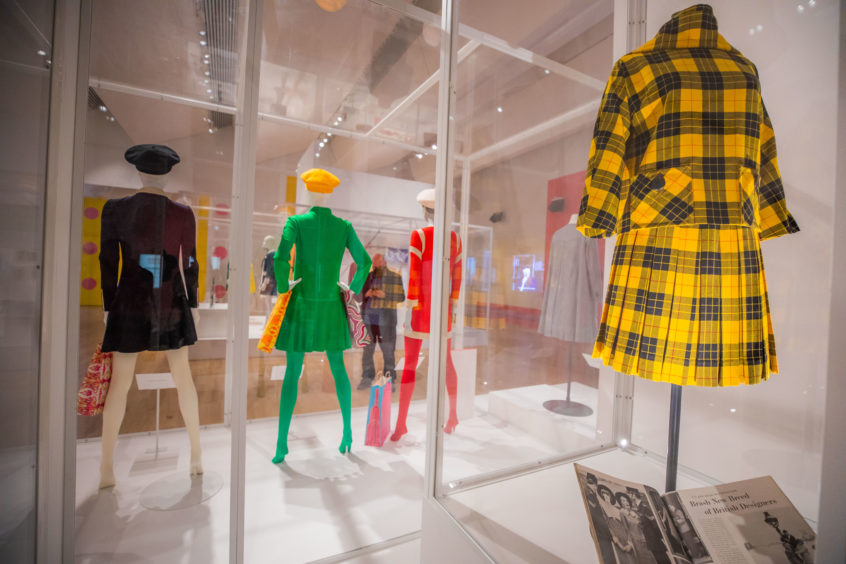 Three locals who did so — Davina Sim, Norma Martin, and Margaret Scott — spoke of their delight yesterday at seeing their belongings help visualise such an iconic period.
Dundee resident Ms Martin, whose photograph showed her wearing a Mary Quant dress from the Ginger Group Line sat next to her daughter, said: "I used to go to Mary Quant's showroom in London with my mother, who owned the shop Helen Carnegie Ltd. in Montrose.
"Sometimes they would let me model the outfits and I'd sometimes get to keep them.
"It was an amazing time and I'm thrilled to have my photo featured in the exhibition."
To mark the reopening Dundee community groups were welcomed to the museum for a special preview day on Wednesday, thanks to players of People's Postcode Lottery who also support the communities programme at V&A Dundee.
The exhibition will run until January 17 2021, with tickets on sale now at www.vam.ac.uk/dundee It will be followed by Night Fever: Designing Club Culture from March 27 to September 5 2021.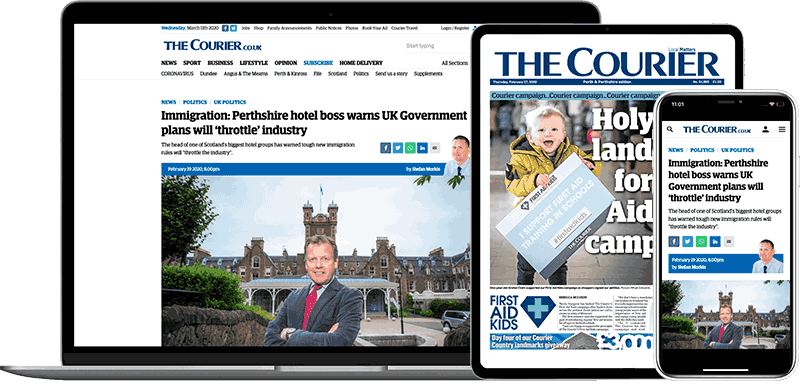 Help support quality local journalism … become a digital subscriber to The Courier
For as little as £5.99 a month you can access all of our content, including Premium articles.
Subscribe