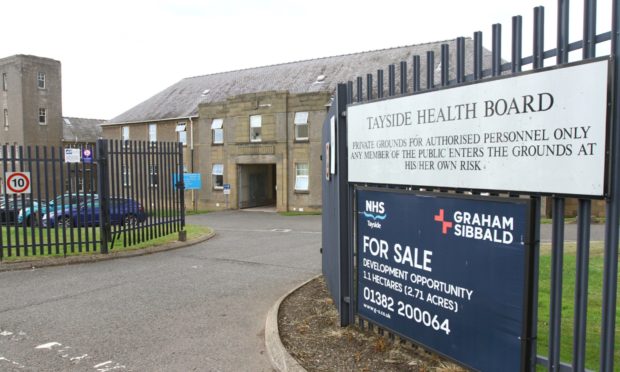 A Dundee man staged a seven-hour, cocaine-fuelled siege on an NHS building roof and trashed a former hospital as 50 emergency service staff from across Scotland battled to contain the incident.
Alister Christie caused thousands of pounds' worth of damage to medical office equipment before police eventually stormed the building to end the armed siege.
Police officers from as far away as Aberdeen, Stirling, and Dunfermline were called in to tackle the situation at Maryfield House in Dundee on April 26 and 27.
Dundee Sheriff Court was told the siege took place at the height of the pandemic lockdown and put extra strain on Scotland's already stretched emergency services.
Fiscal depute Eilidh Robertson told the court: "There were 30 police officers, 10 Scottish Fire and Rescue personnel and a double-crewed paramedic unit at the locus for over six hours.
"The incident occurred when Scotland was in the first phase of the coronavirus pandemic lockdown, meaning these resources were already more strained than they usually are."
She said Christie had been released early from a previous prison term when he made his way to the roof of the former hospital building at 10pm.
"He called a friend and told her he had taken an overdose and was on the roof of the building. He described where he was.
"He was incoherent and aggressive and said he would fight with police if they forced entry.
"He was pacing back and forth and officers got the impression he was under the influence of something.
"He was holding two pairs of scissors and shouting, swearing and not making any sense.
"He was issuing threats, including to stab a police dog if they forced entry. At 3am it began to escalate, with shouting and singing, and dangling his legs over the edge.
"The decision was taken to force entry. Officers could see him holding scissors and snorting a substance, believed to be cocaine.
"At 4.40am he ultimately agreed to leave the building. He was taken to Ninewells Hospital. He had taken street Valium and a large amount of cocaine."
The court was told he had taken cocaine for eight days in a row to prevent him sleeping because he was afraid he would hear voices as he slept.
Christie, 33, admitted climbing on to the roof of the NHS Tayside building and refusing to co-operate with police for more than seven hours as they tried to get him to leave.
He admitted being armed with two pairs of scissors, threatening to stab a police dog and jump off the building.
Solicitor Anika Jethwa, defending, said: "His mother had cancer and had a very short time to live. He couldn't see her because of lockdown.
"He was hearing voices and was unable to sleep. He has accepted his wrongdoing from the outset."
Sheriff Tom Hughes jailed Christie for a year.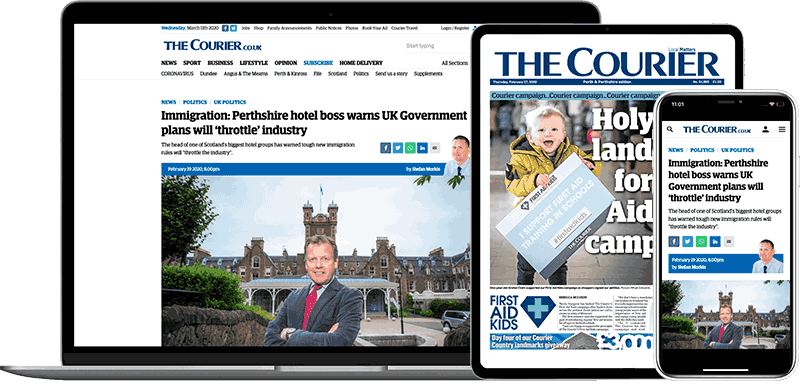 Help support quality local journalism … become a digital subscriber to The Courier
For as little as £5.99 a month you can access all of our content, including Premium articles.
Subscribe