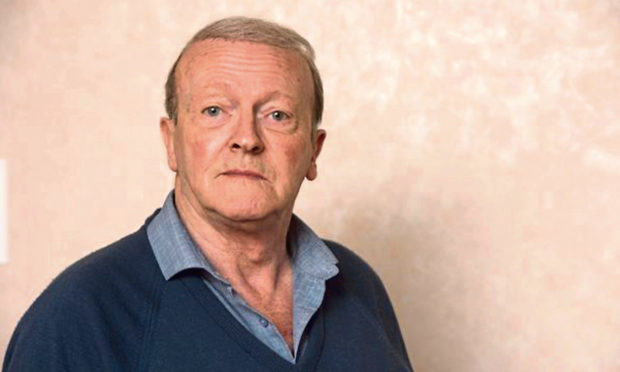 A Dundee dad with motor neurone disease intends to end his life at a Swiss clinic.
Dave Finlay, 70, has suffered with the debilitating condition for seven years and believes the diagnosis was a death sentence.
The retired heating surveyor has been given the green light to end his life in Switzerland when his condition begins to worsen, at a cost of £10,000.
Motor neurone disease is a condition which affects the brain and nerves and causes weakness that gets worse over time. There's no cure for the disease which sadly, eventually leads to death.
Dave compared his potential quality of life to that of a "vegetable" and said he'd rather die peacefully.
The father-of-two from Dundee said: "You basically turn into a vegetable. You can't move or speak and the only way you can communicate is by blinking and I don't know how long I'd have to live like that.
"Why should I have to suffer? People are dying terrible deaths.
"In Switzerland, it's a peaceful way of going, you drink something and fall asleep. I envy people who die in their sleep.
"Nobody wants to die but I've accepted that if I don't do it, it could end up being too late and I'll end up as a vegetable so when I start to feel like the condition is getting worse, I'll go.
"I'm lucky because I can still walk, I can walk to the pub for a pint but in the end I'd end up paralysed.
Dave was diagnosed after noticing a "niggle" in his left leg and he started becoming clumsy.
He didn't tell his family until two years later when his mum, Doreen, died.
He said: "I first started getting symptoms in 2009.
"It was in my leg when I was walking down stairs, then I would fall over and I put it down to clumsiness but now I know there were signs staring me right in the face which I ignored because I wasn't in pain.
"After I was diagnosed, the first thing I did was Google it and the first thing I read was the fact it was basically a death sentence.
"It was a shock. I didn't tell anyone, I didn't want my mum to know so I waited until she'd died before telling my family."
Two years ago, Dave got in touch with a clinic in Switzerland and had to pay an upfront cost of £3,000 just for them to look into his case.
He said: "I was so relieved when I was accepted.
"My family understand what's ahead for me so they know why I want to go and they support me."
Dave is now calling for a change in the law so that people from the UK with long term illnesses don't have to travel to Switzerland to end their life.
He said: "Going to Switzerland is going to take years off my life because I'll have to make sure I go before I start deteriorating.
"If I could do it here, I'd be able to last a bit longer and do it in my own time."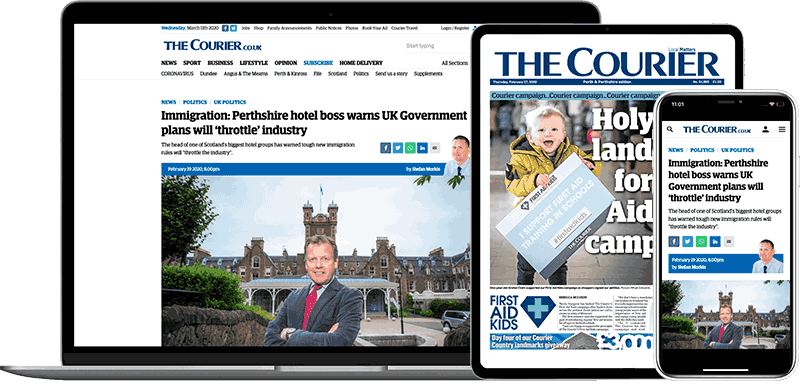 Help support quality local journalism … become a digital subscriber to The Courier
For as little as £5.99 a month you can access all of our content, including Premium articles.
Subscribe