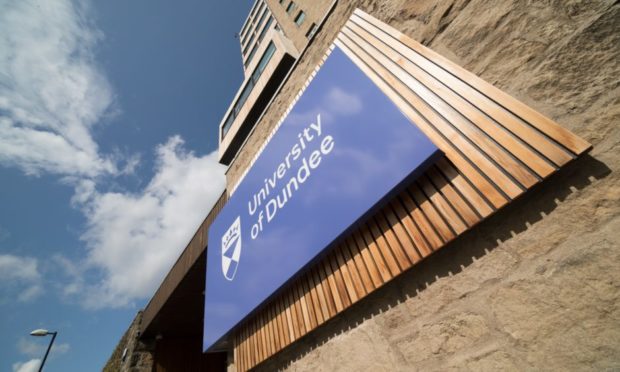 Breakthrough research by Dundee University scientists has revealed secrets which could unlock a new type of treatment for lung conditions including Covid-19.
After studying patients whose lungs were badly scarred by conditions including asthma, the city researchers have detected an excessive immune response which, if detected early, could be tackled with a commonly-used antibiotic.
They believe the discovery could help find ways of preventing lung damage from 'exploding' immune cells working too fast to fight infection.
University figures delivered the findings on Monday to the world's largest meeting of respiratory doctors and scientists.
The study centred around inflammatory lung conditions such a bronchiectasis, where the lungs become scarred and inflamed, and scientists found the conditions were characterised by an excessive type of immune response called neutrophil extracellular trap formation (NETs).
They discovered the severity of symptoms and associated risk of death could be predicted by measuring the immune response and that a commonly used antibiotic, azithromycin, could prevent the immune system from forming NETs.
Reducing NETs in the lungs was then associated with marked improvements in asthma symptoms.
Several studies have shown that NETs are key in patients suffering severe Covid-19 symptoms.
On Monday, Dundee University Professor James Chalmers and British Lung Foundation-funded PhD student Holly Keir presented their work to the European Respiratory Society Congress.
Ms Keir said: "The immune system normally tries to clear infections such as viruses or bacteria from the lungs cleanly, quietly, and without damaging the lung tissue around them.
"Our research has shown how this goes wrong in lung conditions. When this happens, the key immune cells – called neutrophils – explode, forming NETs that damage the lungs.
"Many lung conditions are caused by the immune system going too far, too fast, in trying to fight infections.
"Showing how this goes wrong is the key to unlocking new treatments, both for chronic lung conditions and perhaps also for Covid-19."
In a separate study, undertaken in collaboration with the biopharmaceutical company Insmed Inc., Professor Chalmers and colleagues looked at a new drug which blocks excessive neutrophil immune response and is now being tested in Covid-19 clinical trials.
Ms Keir continued: "These results are highly significant and could unlock the development of multiple new treatments for patients with lung disease."
The results represent the culmination of 10 years of work at Dundee to firstly understand this type of inflammation and then develop treatments to reduce it.