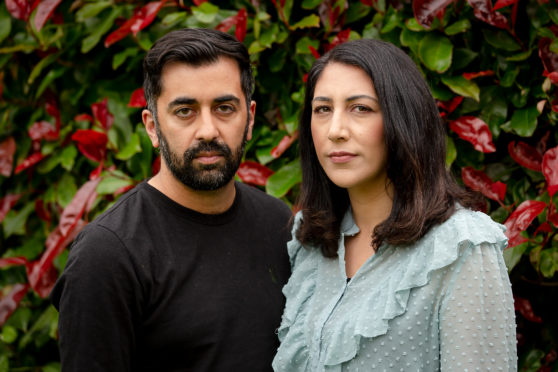 Scottish justice secretary Humza Yousaf and his wife Nadia El-Nakla have shared the heartbreak of suffering another two miscarriages this year.
The couple, who live in Broughty Ferry, say they want to open up a conversation about how to deal with grief and give advice to family and friends who may be desperate to offer comfort to those affected.
Ms El-Nakla, who has been diagnosed with bicornuate uterus, was 11 weeks pregnant when she experienced a miscarriage in March this year and another "very early" miscarriage just a month ago.
It followed three other pregnancies for the couple — just one of which resulted in a baby when Amal was born safely at 36 weeks last May.
Speaking to Holyrood magazine, she spoke of her "conflicted" feelings when finding out she was expecting again.
"I had been scared about being pregnant," she said.
"Not just because of what had happened in the past but also because Amal was so young.
"I was actually quite scared about having two children under two, but the fact is, I was even more scared that it just wouldn't last and that this pregnancy would end like all the others before it."
Ms El-Nakla, a case worker for Dundee East SNP MSP Shona Robison, married Mr Yousaf in an Islamic ceremony in July 2017 and fell pregnant three months later.
On that occasion, the reaction was joy because she had gone through five years of "unexplained" infertility after giving birth to daughter Maya, 11, from a previous relationship and one earlier miscarriage.
However, she miscarried at around seven weeks and again after falling pregnant shortly after.
Amal's birth was helped by the hormone progesterone, which stopped the bleeding and the pregnancy continued normally until he arrived at 36 weeks.
She said she now feels unable to try again after the miscarriages of 2020.
She said: "Now I feel it is enough. My body has been through too much and I couldn't bear the pain of this both physically and emotionally all over again.
"With all my miscarriages I just wanted to be at home and allow myself time to process my grief, but because this last miscarriage happened during lockdown, it was even harder for my family and friends who wanted to comfort me but couldn't.
"That was probably hardest on my mum, who just wanted to give me a hug, but thankfully at that point in lockdown we could meet in gardens and I remember my best friend sitting in the rain just so she could be there for me."
Mr Yousaf described the first miscarriage as "the most helpless I've ever felt ever in my life".
He said the joint struggle has brought the pair closer together but said men must also be encouraged to open up about the emotional distress.
He said: "Nobody tells you about everything that miscarriage can entail. Not just the physical elements but the emotional elements.
"And I suppose for me part of talking about it — and it's taken me years to get to this point — I just hope that other men don't actually have to buckle up and keep this all to themselves.
"I really regret the fact that, certainly after the first couple of miscarriages, I really didn't share this with anyone, and while the focus is rightly on the woman who is physically going through this, men should really talk about it too."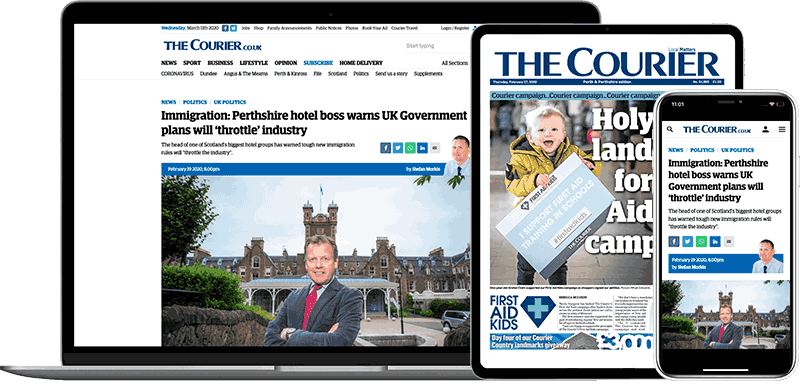 Help support quality local journalism … become a digital subscriber to The Courier
For as little as £5.99 a month you can access all of our content, including Premium articles.
Subscribe