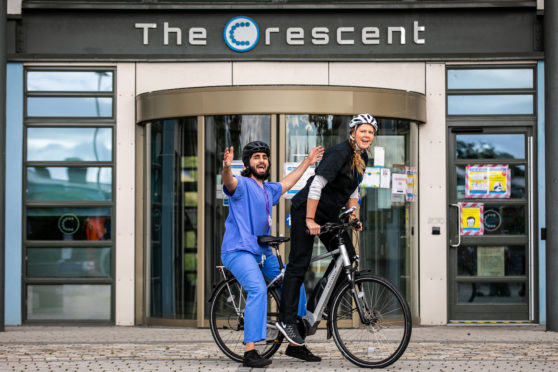 Dundee doctors are getting on their bikes to lead by example and encourage active travel.
GPs from the city's Whitfield surgery have become the first in Scotland to use electric bikes to travel to house visits.
Staff at the surgery based at The Crescent, used a grant from Cycling Scotland's Employer Development Fund to buy two ebikes, a shelter and cycling accessories.
Dr Becky Forrester, clinical lead at Whitfield Health Centre, said, "We wanted to be role models for our community by being active ourselves.
"Cycling has brought so many positive benefits. I now feel more connected to the community I am serving.
"It is the little waves or informal chats that happen along the way which really bring me closer to the community.
"Using the ebikes has made us more environmentally aware and recently I was able to complete a 56-mile round trip completely carbon neutral, it felt very satisfying indeed.
"I hope that more GPs will start to see the great benefits that using ebikes can bring for their practices."
The GPs were inspired by the success of the Dundee Green Health Partnership, which allows doctors to prescribe spending time in nature to improve patients' health and wellbeing.
The pilot scheme was launched at three surgeries – Lochee Health Centre, Whitfield Health Centre and Taybank Medical Centre – in April last year and was recently extended after positive feedback from patients and healthcare staff.
Prescriptions can include walking, cycling, tai chi and yoga in groups.
More than 300 "green health" prescriptions were issued during the 12-month pilot, with the most popular activities being group-led rides on ebikes and trikes, sparking the imagination of the Whitfield GPs.
Dr Viola Marx, Green Health Partnership coordinator, said, "Since receiving the bikes the GPs have already clocked an impressive 751 miles and completed 21 house visits.
"It has been fantastic to see the GPs using the bikes for house visits.
"As a result more surgery GP partners and staff have expressed an interest in joining in so we have now applied for further funding to expand the project."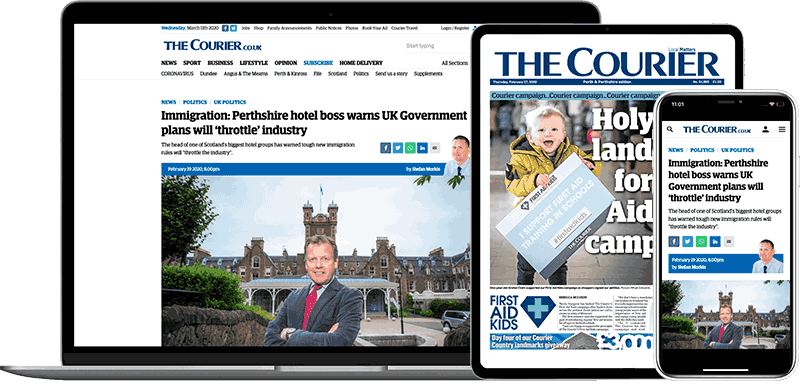 Help support quality local journalism … become a digital subscriber to The Courier
For as little as £5.99 a month you can access all of our content, including Premium articles.
Subscribe