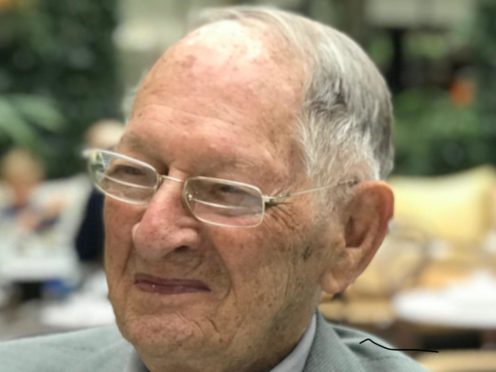 John Gibb Ferguson, a doctor in Dundee, has died at home aged 97.
Born in the city on August 28 1922, Dr Ferguson was the elder of two sons of legal general practitioner, Dr James Ferguson and his wife, Jane.
Dr Ferguson was educated at Dundee High School, although he spent the last two years of his secondary education in Brechin, having been evacuated to Edzell during the Second World War.
During this time he developed a lifelong love of hillwalking and rock climbing in the Grampians and Cairngorms.
After leaving school, he attended medical school at St Andrews University, graduating with a Bachelor of Medicine and Bachelor of Surgery in 1945.
He immediately entered medical practice, following the untimely death of his father six months previously. His wife, Jean, a fellow medical graduate, joined him  and together with their brother in law, Dr Jack Malcolm, they formed a GP partnership in South Tay Street, which lasted until their retirement.
Dr John, as he was known to his patients, was occupational medical officer and also worked in dental anaesthetics.
His enthusiasm for the hills and climbing was matched only by his passion for antique lathes and ornamental turning, his paternal grandfather having been an engineer. This was an interest he pursued well into his eighties, alongside his love of collecting antiquarian books and Victorian memorabilia.
Retirement was a happy time for both Dr Ferguson and is wife. Together they created a garden full of interesting and unusual plants, and travelled widely in Europe. The island of Corsica was a particular favourite and they persuaded many friends and relations to join them there.
When not on his travels he could be found in his workshop, toiling over some intricate machine part amid the subtle aroma of engine grease and cutting oil, mingled with the faintest whiff of cigar smoke.
He was a father to four children: Iain, who died 2015, Ann, who died 2016, Jimmy and Marjorie.
He is survived by his younger brother, Lionel, who emigrated to Canada, his remaining children, nine grandchildren and eleven great-grandchildren.
He died at home on May 30, just three months short of his 98th birthday. A private committal service was held on June 9 at Longforgan Parish Church.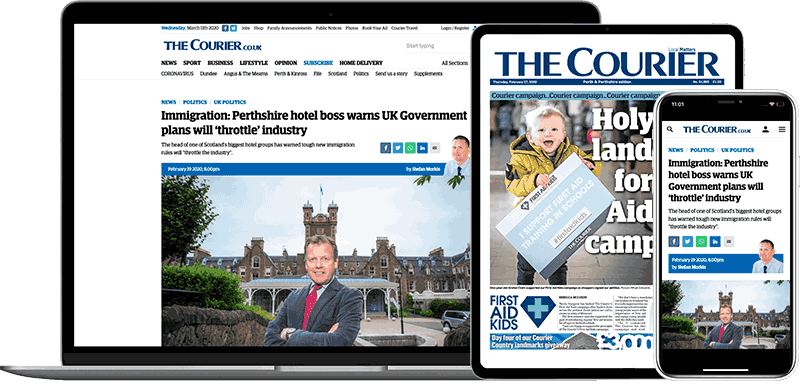 Help support quality local journalism … become a digital subscriber to The Courier
For as little as £5.99 a month you can access all of our content, including Premium articles.
Subscribe