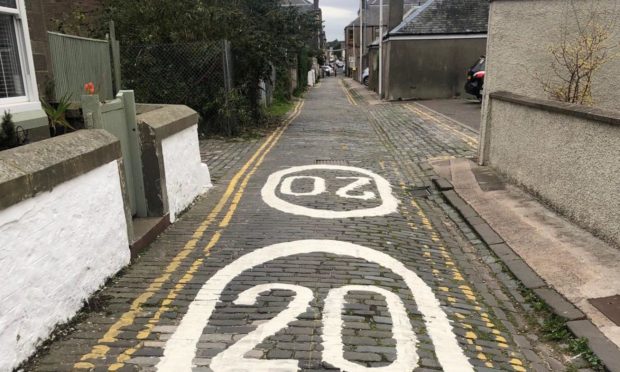 Transport chiefs have performed a second u-turn in the space of two months after furious Broughty Ferry residents complained about oversized speed signs daubed on a historic cobbled lane.
Bosses in Dundee City Council's roads and transportation department have agreed to remove two 20mph roundels painted on Long Lane this week after an outcry from locals.
The decision to erase the controversial markings, which appeared on the 170-year-old street on Thursday, follows a similar outcome in Strawberry Bank in the West End.
Workers were forced to wash signs from the cobbles there in August after an equally angry reaction.
Steve Comerford, a Long Lane resident for 30 years, accused officials of "sheer idiocy" in making the same mistake twice.
He said: "This is actual council vandalism. I have lived in that part of the lane for over 30 years and have yet to see someone doing 20mph along there.
"The road is eight feet wide and the sign actually covers the whole lane in between those daft double yellow lines painted 10 years ago."
"This is a historic 170-year-old lane and one of only a few in the Ferry to still have cobbles," he said.
"The 20mph signs seem on the whole to be a decent idea for the area, but some of the locations beggar belief."
The 20mph zones are a temporary measure introduced in response to the Covid-19 need for physical distancing and to accommodate increased levels of active travel by members of the public.
Liberal Democrat Ferry councillor Craig Duncan said he had passed on residents' concerns to the council's transport team.
He said: "I am delighted they have acted so swiftly to address these concerns.
"I am fully supportive of 20mph limits, but the size and number of these markings is overkill and incongruous with historic surroundings.
"It's important the authorities listen to feedback."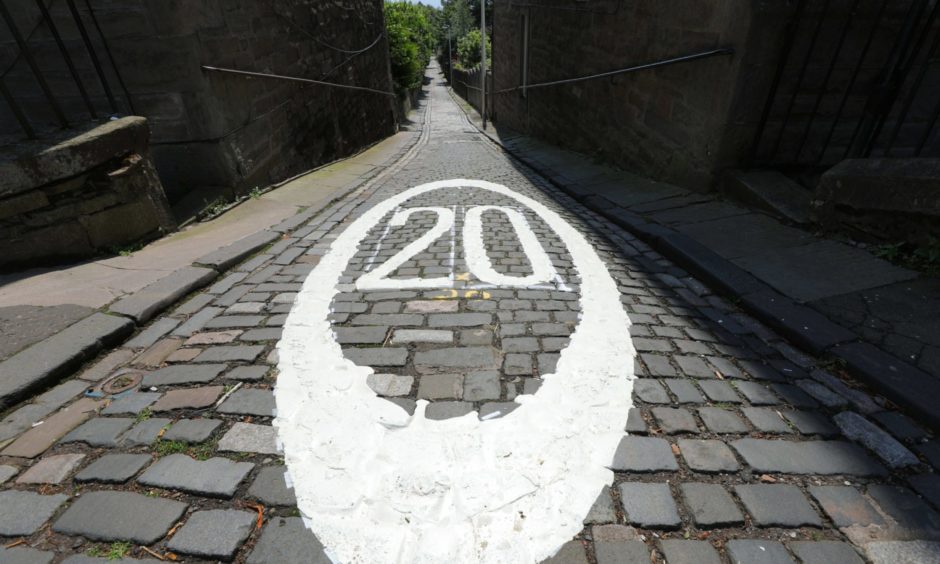 The 20mph road marking at the top of Strawberry Bank which caused outrage earlier this year.Conservative councillor Philip Scott said workers had been "overzealous in painting markings on some of the city's narrow historic cobbled lanes" and said he supported removing the Long Lane markings.
A Dundee City Council spokesman said the local authority was conducting a wider "review of the retention of road markings in streets with aesthetic landscapes."
He added: "At locations where markings are inappropriate in the longer term they will either be left to fade or removed.
"In the case of Long Lane, we have listened to the Broughty Ferry community's strong feelings with regard to this particular street and have advanced the removal of two of the roundel markings," he added.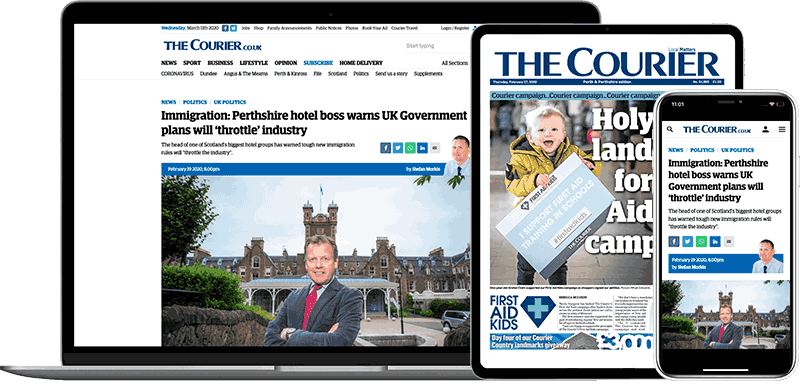 Help support quality local journalism … become a digital subscriber to The Courier
For as little as £5.99 a month you can access all of our content, including Premium articles.
Subscribe