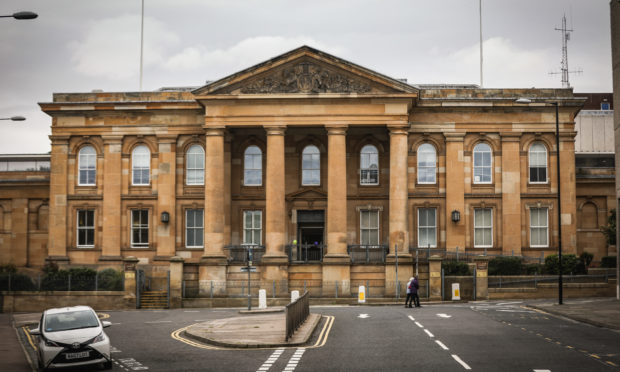 A shop owner with PTSD launched a verbal and physical assault, including homophobic slurs, when someone used a disabled parking space and then sat on their car bonnet.
Alexander Barclay became angry when he saw a car in a the space at Campfield Square, Broughty Ferry, on December 1 last year.
The 54-old launched a string of abusive comments at two people as they left the car, demanding to know if they were disabled.
Barclay, who represented himself in Dundee Sheriff Court, called the male a "p**f" and shouted "you are a homosexual", when they refused to move the car.
He also shouted to the pair: "I'll make you f****** disabled."
As the pair walked away towards a shop, Barclay sat on the bonnet of their vehicle. The man then returned to the car for fear Barclay would damage it. The female stayed behind at the store entrance.
Barclay grabbed the man by his jacket collar, briefly restricting his breathing, and took off his £500 glasses and smashed them on the ground.
The pair phoned the police as Barclay left the scene.
Barclay, of Strathmore Place, Dundee pled guilty to causing fear or alarm by behaving in a threatening or abusive manner, shouting, swearing, gesticulating and uttering threats of violence and making homophobic remarks.
Appearing in the dock with the aid of a walking stick, Barclay told the court he suffers from post traumatic stress disorder and the sound of the car exhaust set him off.
Barclay also said the car almost knocked over his dog before the incident as it drove into the car park.
He said: "I regret sincerely what I did. I have no defence at all.
"I do admit saying 'are you disabled' but I did not swear."
At this point, Sheriff Rafferty interrupted to remind Barclay the charge to which he had already pled guilty included an allegation of shouting and swearing.
The court heard Barclay owns a model shop and has a spare income of about £200 a month.
The business had been impacted by coronavirus, but things were "picking up again" he said.
Sheriff Rafferty fined Barclay a total of £840 and told him he was lucky a custodial sentence was not being considered.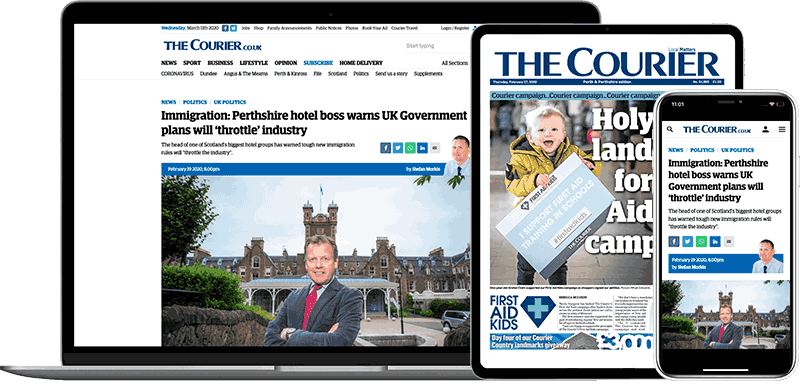 Help support quality local journalism … become a digital subscriber to The Courier
For as little as £5.99 a month you can access all of our content, including Premium articles.
Subscribe