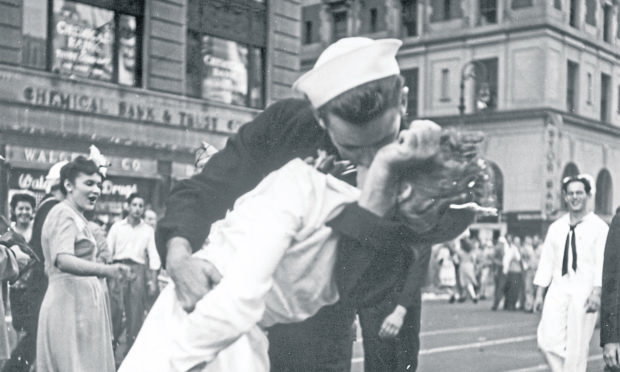 Dundee researchers who revealed a link between kissing and poverty have won an international prize.
The global team, led by Abertay University's Dr Christopher Watkins, won an Ig Nobel award for their work revealing people in more unequal countries were more likely to French kiss than those in more meritocratic states.
Professor Frances Arnold, a former recipient of the Nobel prize for chemistry, presented Dr Watkins with the with the Ig Nobel prize for Economics in an online ceremony from Harvard University in Massachusetts.
The annual awards are made in in recognition of academic works that "make people laugh, then think".
Dr Watkins said: "I am very happy to have received the award alongside my co-authors. I thank those who supported the research, as well as the Ig Nobel panel for honouring us with this prize."
"Although it's a shame not to have been able to attend the Harvard ceremony in person due to the pandemic, I look forward to experiencing the atmosphere of the ceremony in the future."
Dr Watkins' cross-cultural study involved 2,300 participants from 13 different countries across six continents.
His research team included colleagues from Abertay as well as academics from France, Columbia, Poland, Brazil, Chile and Australia.
During the study, respondents were asked a range of questions including how often they French kissed their partner, and how important they thought kissing was.
The study revealed people who lived in less economically equal nations said they kissed their partners more often.
The Abertay-led team first published the research in May last year.
Dr Watkins, a senior lecturer in the university's psychology division, said the work offered new insights into the way environment affected romantic intimacy.
He said: "French kissing has been shown by others to be related to the quality of a romantic relationship and our data suggests we do this more in environments where we have less to fall back on, where a gesture which shows commitment to a relationship would be of greater value.
"Another interesting factor is that, across the nations surveyed, kissing was considered more important at the established phase of a relationship compared to the initial stages of romantic attraction."
The study found kissing consisted of two components – sensory factors like pleasantness of body odour and breath and technique, contact and arousal.
Women, on average, placed greater importance than men on sensory factors, the study showed.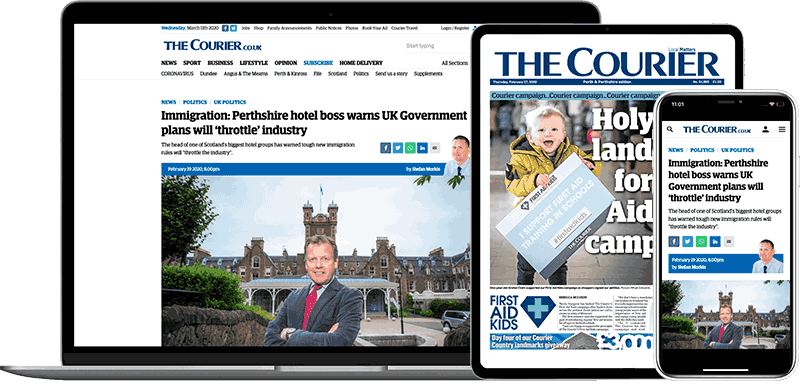 Help support quality local journalism … become a digital subscriber to The Courier
For as little as £5.99 a month you can access all of our content, including Premium articles.
Subscribe