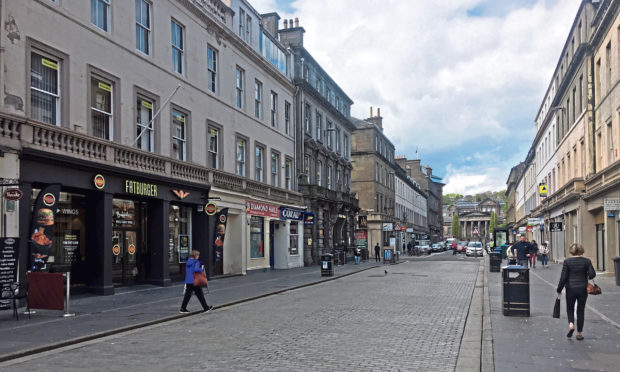 Business owners in Dundee say action is needed to prevent another wave of job losses amid speculation on fresh coronavirus restrictions.
First Minister Nicola Sturgeon has warned additional measures may be necessary in Scotland while Prime Minister Boris Johnson is expected to give a televised address on winter lockdown plans tomorrow.
Lockdown restrictions decision to be made very shortly – Jeane Freeman
It follows a sharp rise in cases north and south of the border.
Traders say an extention to the furlough scheme is essential if they are to survive a renewed tightening of measures to combat the spread of Covid-19.
Alison Henderson, Dundee and Angus Chamber of Commerce chief, said: "Businesses are going to find it incredibly difficult if we have to have further restrictions. We've seen what the impacts of a local lockdown were in Aberdeen and it made it very hard for businesses to cope.
"The drop in footfall into city and town centres and spending in local businesses at a time when the furlough scheme is winding up will definitely see employers reconsidering job loses, which we need to avoid."
She said government support for specific sectors and extensions to the furlough scheme would be an enormous help. She also urged bigger firms to use local suppliers and service providers wherever possible.
"Governments should do as much as they can to protect jobs and minimise employment costs. By keeping local people employed and local businesses afloat, the local spending circulates," she said.
"Larger businesses should support local suppliers as much as they can."
Heather Sharp, who owns Coffee and Co on Reform Street, said she intended to keep her business open for takeaways if new restrictions forbid indoor catering, but admits it will be a blow if that happens.
"During the last lockdown, Reform Street was eerie with how quiet it was," she said.
"We will plan to carry on with takeaways if that's all we can do, as it's better than nothing. But I'm hoping we wont have another total closure.
"If there is there would need to be another furlough scheme.
"We would try to keep our staff, because you've got to think of them, but if there's another lockdown it might be difficult."
Sandro Paladini, owner of Eduardo Allesandro Studio in Broughty Ferry, said anything that protects jobs was welcome but "the stark reality is that the country can not afford to continue to fund this type of support indefinitely".
"I see that furlough being removed in the event of another lockdown would lead to increased unemployment and as a result that is likely to be felt by traders on the high street as there will be less disposal income," he said.
Keith Ingram, owner of Assai Records on Union Street, said a reduction in business rates, which is in place for the rest of the financial year, had been the saving grace.
He said: "We have used the furlough scheme, so hopefully if there's another lockdown that is continued.
"If it is not and the business rates were put back up, that would make things very difficult."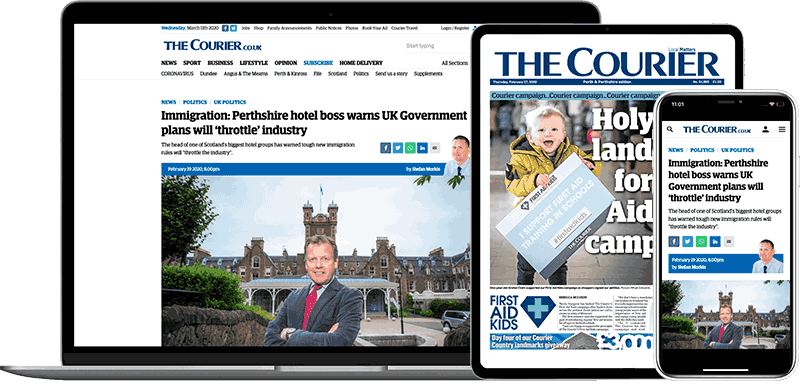 Help support quality local journalism … become a digital subscriber to The Courier
For as little as £5.99 a month you can access all of our content, including Premium articles.
Subscribe